This release kinda sneaks into our Friday 13th posts. Ha. Just. Dropping Saturday 14th Oct at 8am AEST (Melbourne time) which technically is still Friday 13th for most of us, Seymour will have Manky Neko available for pre-order! Manky Neko is Seymour's first venture into Sofubi toy world, and after a number of delays, he's finally able to release this ugly bastard (Seymour's words, not ours) into the world!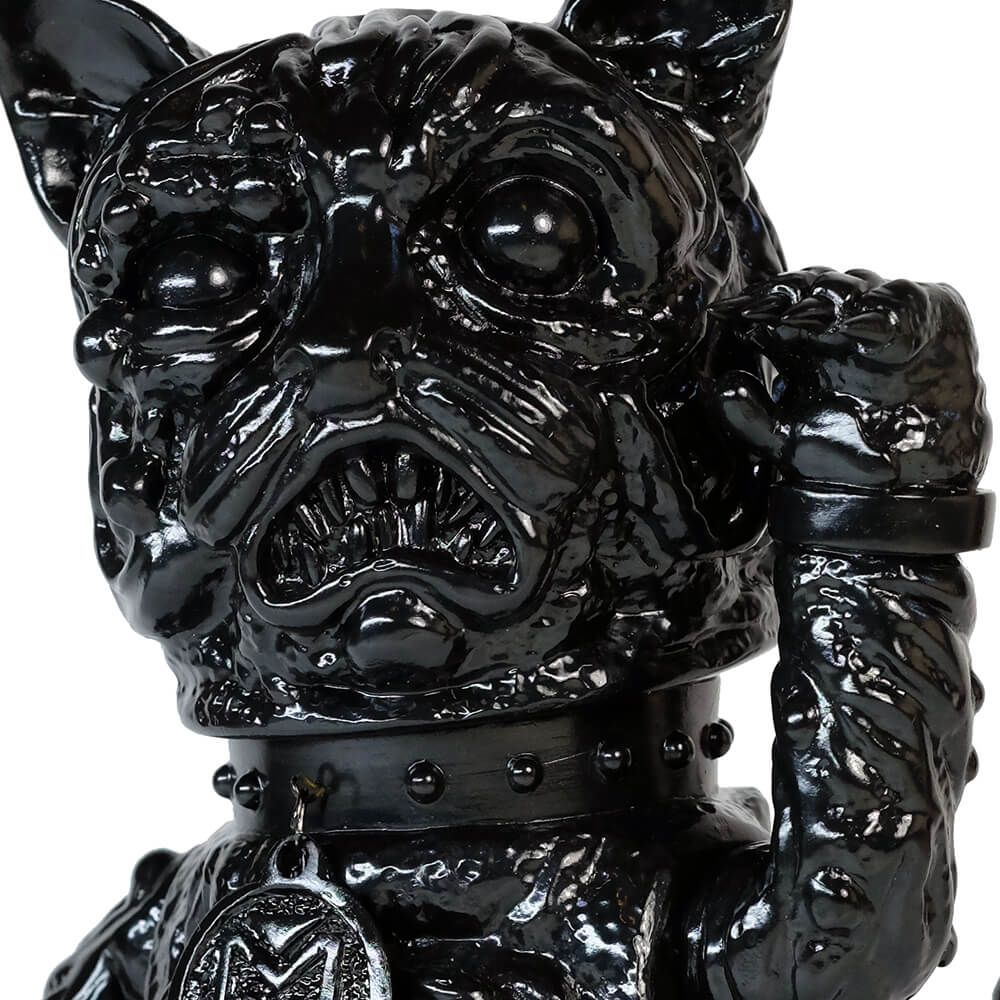 Manky Neko looks like he just needs a good cuddle! If you're interested in adopting Manky Neko and filling his life with love & cuddles, you can pre-order him from 10pm BST tonight (8am tomorrow morning if you're in Australia etc) over on the Seymour site HERE. Priced at $115AUD (£68 / $90). This will be a 48hr open pre-order. Standing at 7inches tall, with 4 points of articulation, Manky Neko is a black blank soft vinyl with hand-cast resin cat tags. If you're heading to DesignerCon next month, Seymour will have some test pulls of Manky Neko available to peruse.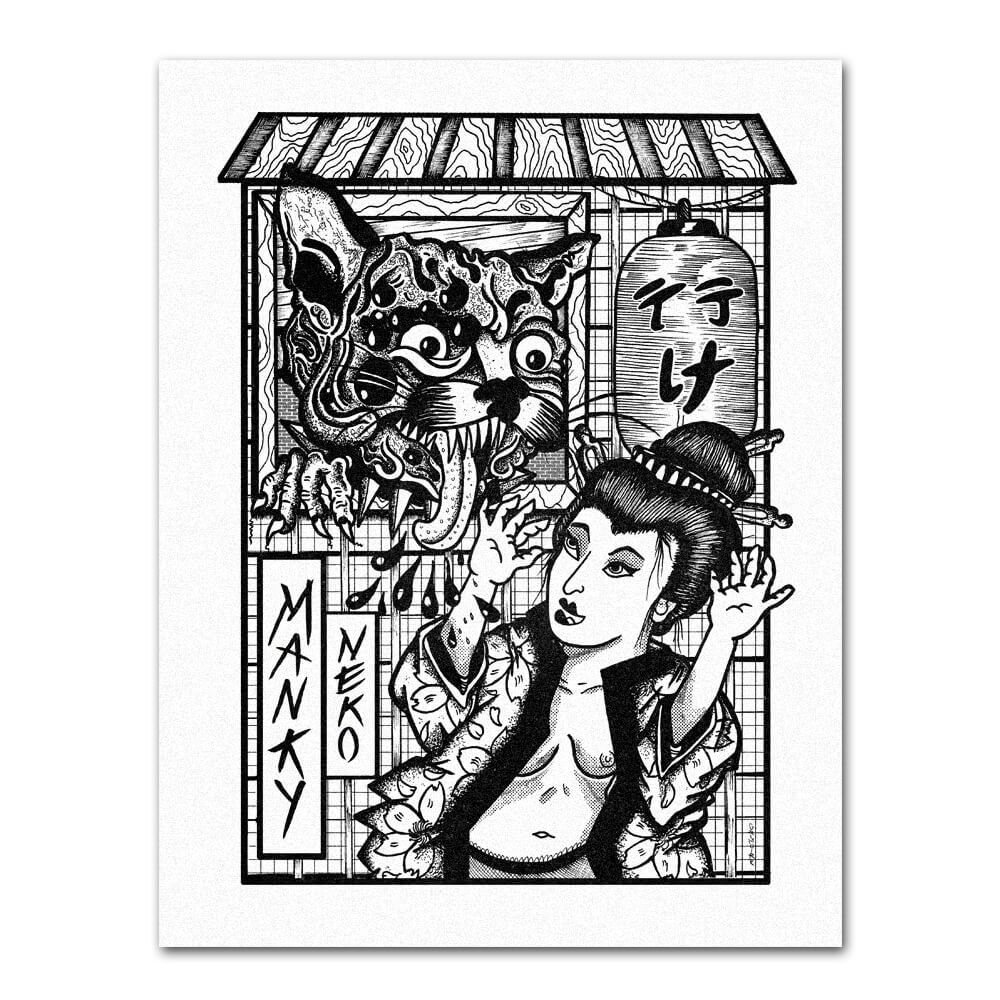 For those that do pre-order Manky Neko, you'll be gifted with this free limited edition mini-Print by New Zealand artist named Grimoire. Free prints FTW! So lets go over the important details again…
[box title="Important Details"]
WHEN: 10pm BST TONIGHT (8am tomorrow morning if you're in Australia)
WHERE: https://seymourart.net/
PRICE: $115AUD (£68/$90USD)
LIMITED: Open Pre-order Period
[/box]
We're looking to get to 1000 downloads of our awesome TTC Mobile App before our 4th Birthday on 28th October! We're close. Less than 150 needed now. If you're looking to get your Designer Toy news direct to your smartphone, the TTC Mobile App is the app for you! You can download on the App Store for your iPhone, or the Google Play store for your Android smartphone! Use the links below to take you to the correct store!