Klim Kozinevich, master of Bigshot Toyworks just announced on his facebook page a new collab coming very soon, and this one is fire, we're talking Jason Freeny here! The GnomeBoys Anatomy are coming and coming fast. Klim announced preorders coming this week;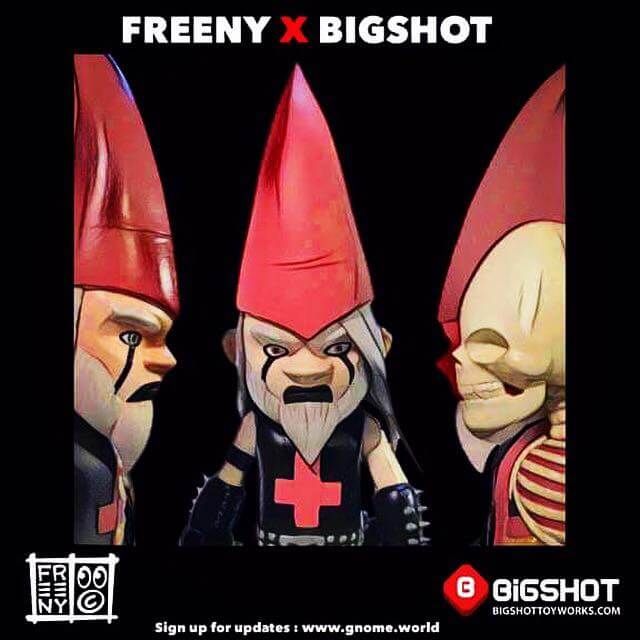 We know that this will be a limited edition of 200 for the original color and 50 for the Black Metal.
This is going to be killer, your garden or your home will apreciate a new companion.
Shipping is planned for late October, if you'd like to receive updates sign up on www.gnome.world. But don't worry we'll also keep you updated!
Follow Jason Freeny on www.moistproduction.com Facebook, Twitter and Instagram.
Don't forget to visit BigShot online: