Pinkys up when you see Foxpresso! That's right an extra spiced Foxpresso is needed for this Autumn. Romania based designer Oasim Karmieh of KARMIEH Industries is back with a double shot and a spice of Halloween magic as Foxpresso is back. This one of a kind Pumpkin Spice Edition which features an interchangeable head giving you two styles in one!
Coffee is the only thing that is soothing this fox in 2020. Foxpresso is the embodiment of a feeling, a moment when you stop being a fox, hiding, hustling and hunting your next prey.-
Coffee or tea, the all-new colourway of Foxpresso "Pumpkin Spice" edition is another nice release from Oasim and we are glad he's releasing something of his own IP. Especially for those who missed out on the OG release.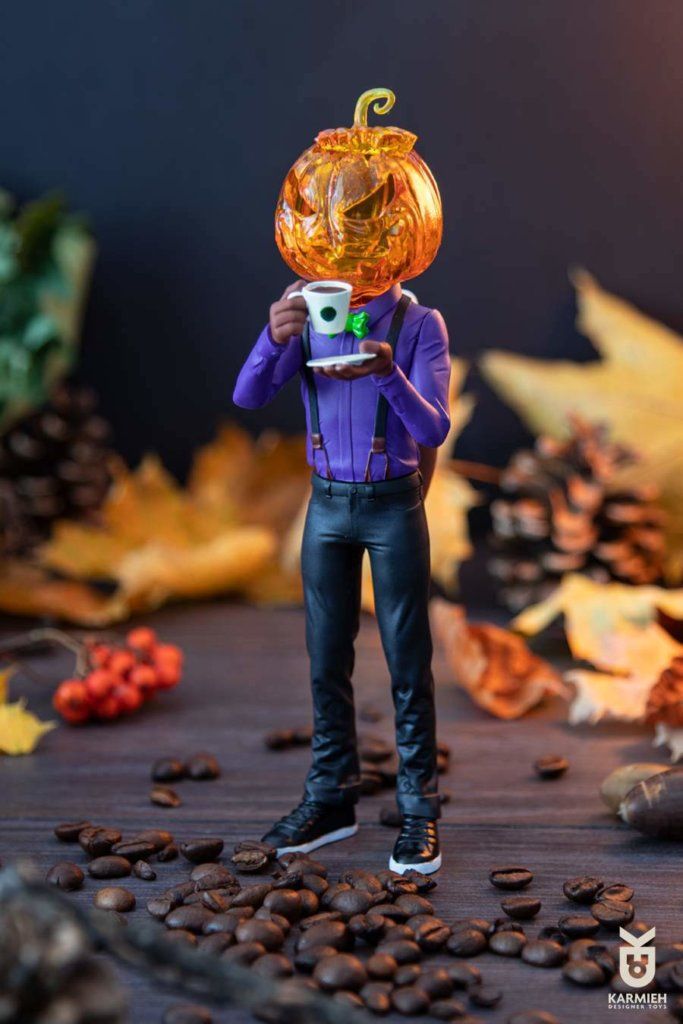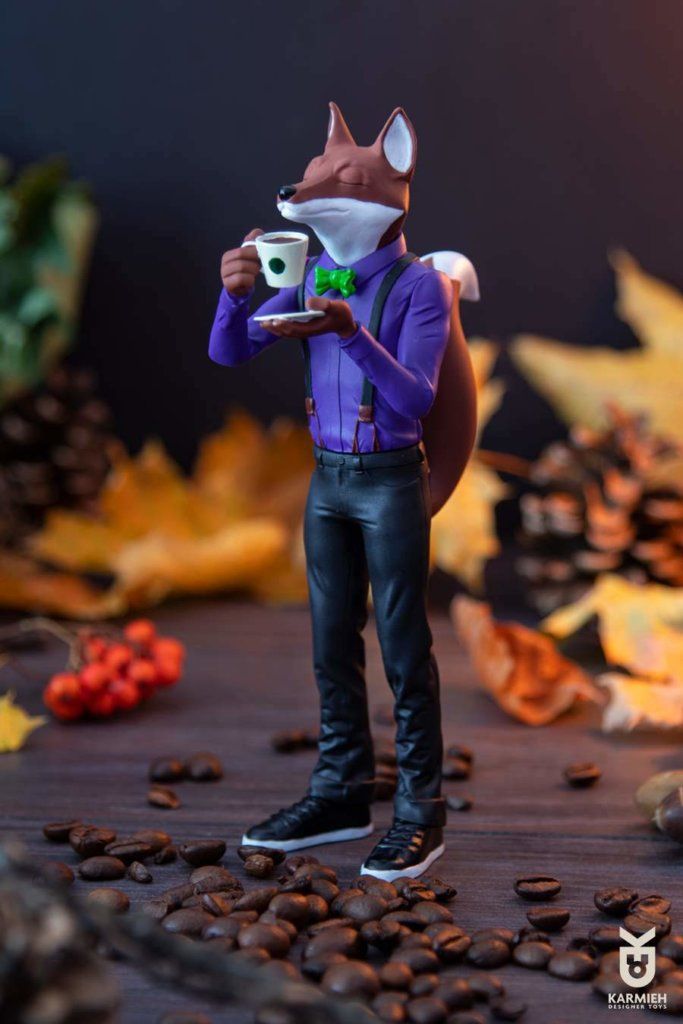 It all started one cloudy afternoon when Foxpresso went to get his pumpkin spice latte, all of a sudden he started feeling head growing and the world around him starting change from green to yellow to orange. It's a good thing that the effects wear off after the first sip of pumpkin spice. Coffee is the only thing that is soothing this fox in 2020.
Stands over 7 inches tall- 2 Different heads, fox and jack-o'-lantern- 2 different colours bow ties (Green and Yellow)- 2 different colours ties magnetic (Yellow and translucent orange)- 100% 3D printed resin- Hand-painted – Stickers and Foxpresso buttons included
WHEN: NOW
WHERE: https://www.karmieh.com/
PRICE: $333.00
http://www.oasim.com/http://www.pixelophy.com/Twitter and Instagram.
If you want to get your Designer Toy news first, you should look to download our new TTC Mobile App. Designer Toy news direct to your smartphone. No dealing with social media algorithms.