The new Luna new year is approaching and more good luck is on the way. More so when OK Luna has teased the next release of one of our favourite Sofubi figures of 2016 "Jobi Fox". Today OK Luna has release info on CNY fortune bags! No lie this will be another chance to own a Jobi Fox and more. The release is definitely exciting as you don't know what style Jobi Fox will be. Good old blind box style.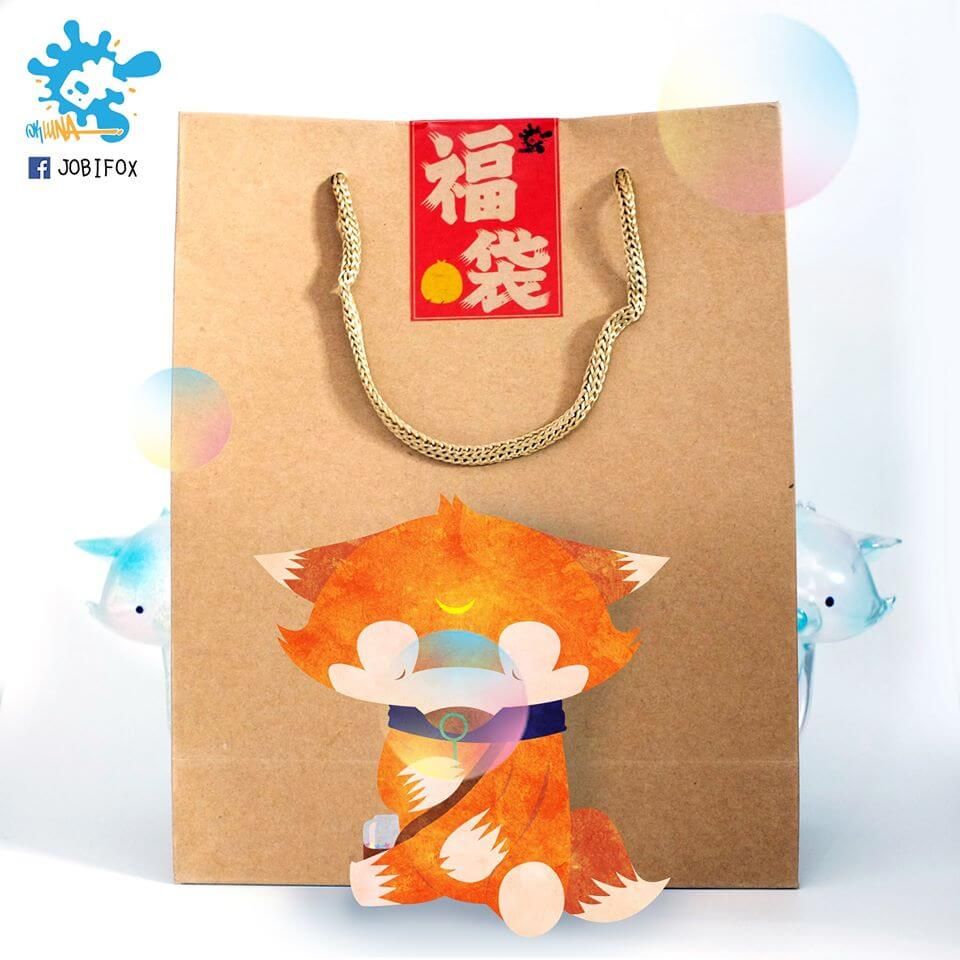 Welcoming this brand new year, how was everyone's Hatsuyume (the first dream had in the New Year)?

My Hatsuyume was delightful! I dreamt of myself playing with bubbles with MONITOR and SORA on a boundless grassland. The bubbles we blew were in the shapes of foxes, how amusing!

The bubble foxes in different sizes bathed in sunshine, some looked like crystal-cleared glass, others glittered as they reflected the sunlight. They breezed along the wind mildly, towards the sky, then vanished into thin air.
The alarm clock rang just in time as I was awoke from the dream, so satisfying. I believed this year would be a wonderful one!

Let's look forward to this new year! -OK LUNA
For now, only Wrong Gallery Taipei will have these "Fortune Bags" for sale on January 21st 2017 (international sale please email Wrong Gallery on the day of release HERE quote The Toy Chronicle. Speaking to OK LUNA a retail store in U.S.A and possibly England will stock these limited Fortune Bags. Stay tuned for the updated info.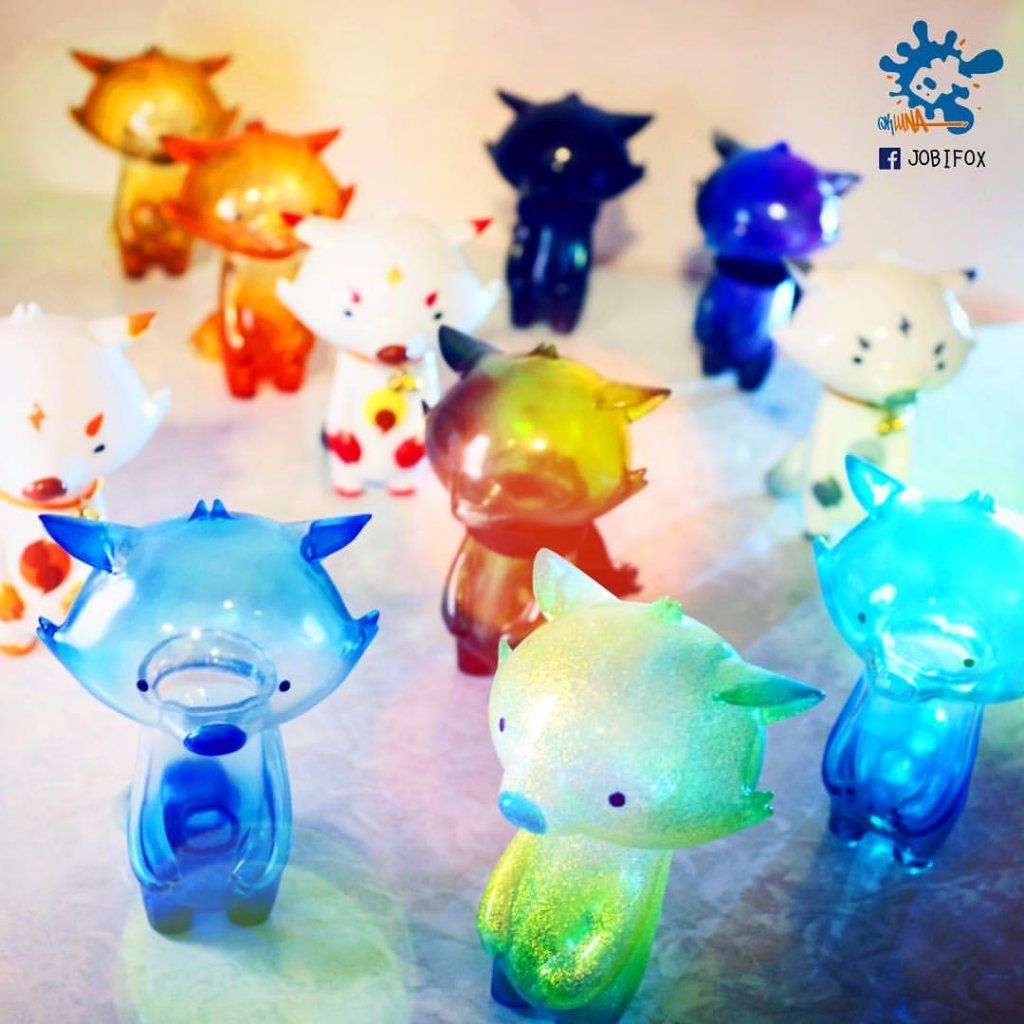 JOBI is a space fox who lives in the moon. He starts a space journey and landed on the Earth, now staying here to meet some new friends.
Find OK LUNA Jobifox on Facebook HERE.