Food wins wars! That's right, right out of the blue Fluffy House and POP MART have revealed Mr White Cloud mini-series 3. The all-new series features all the loveable Fluffy House characters running a cafe. Great British Bake Off lookout as the Fluffy House family are ready to take on the best in the business, Ha. Latte anyone? The poses in this series would make anyone go ahhhh. Check out Naughty Rabbit below as he's up to mischief.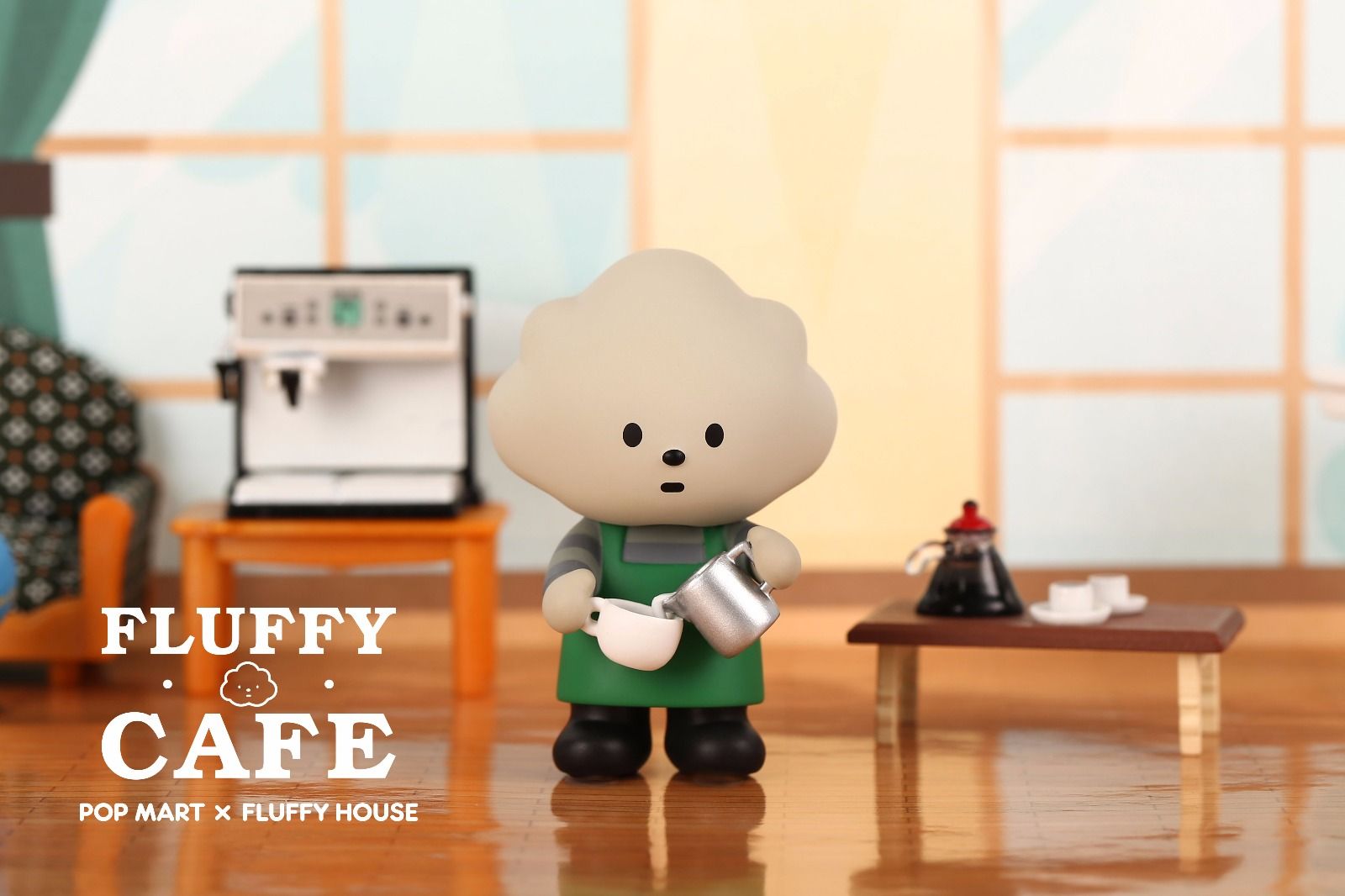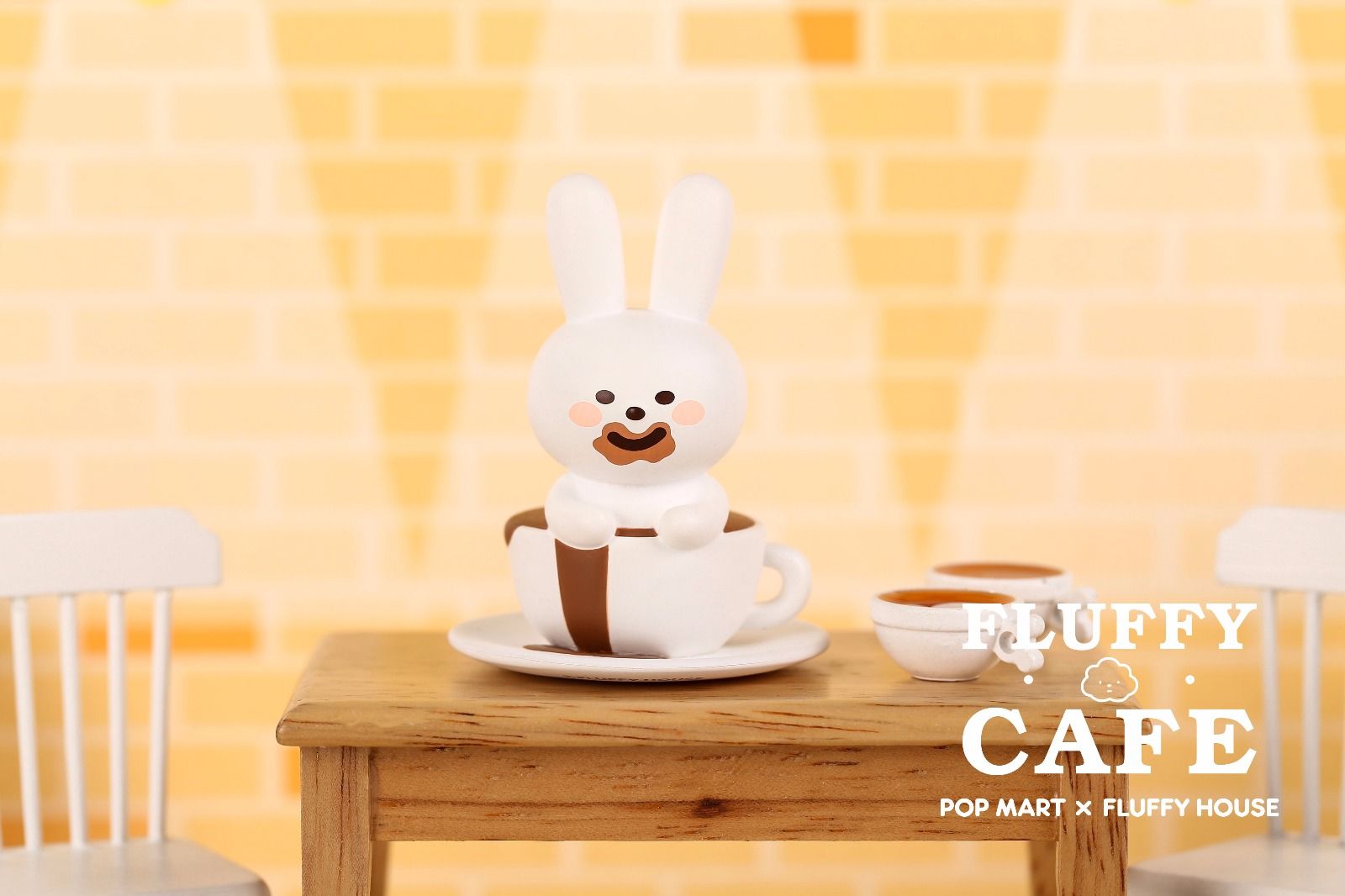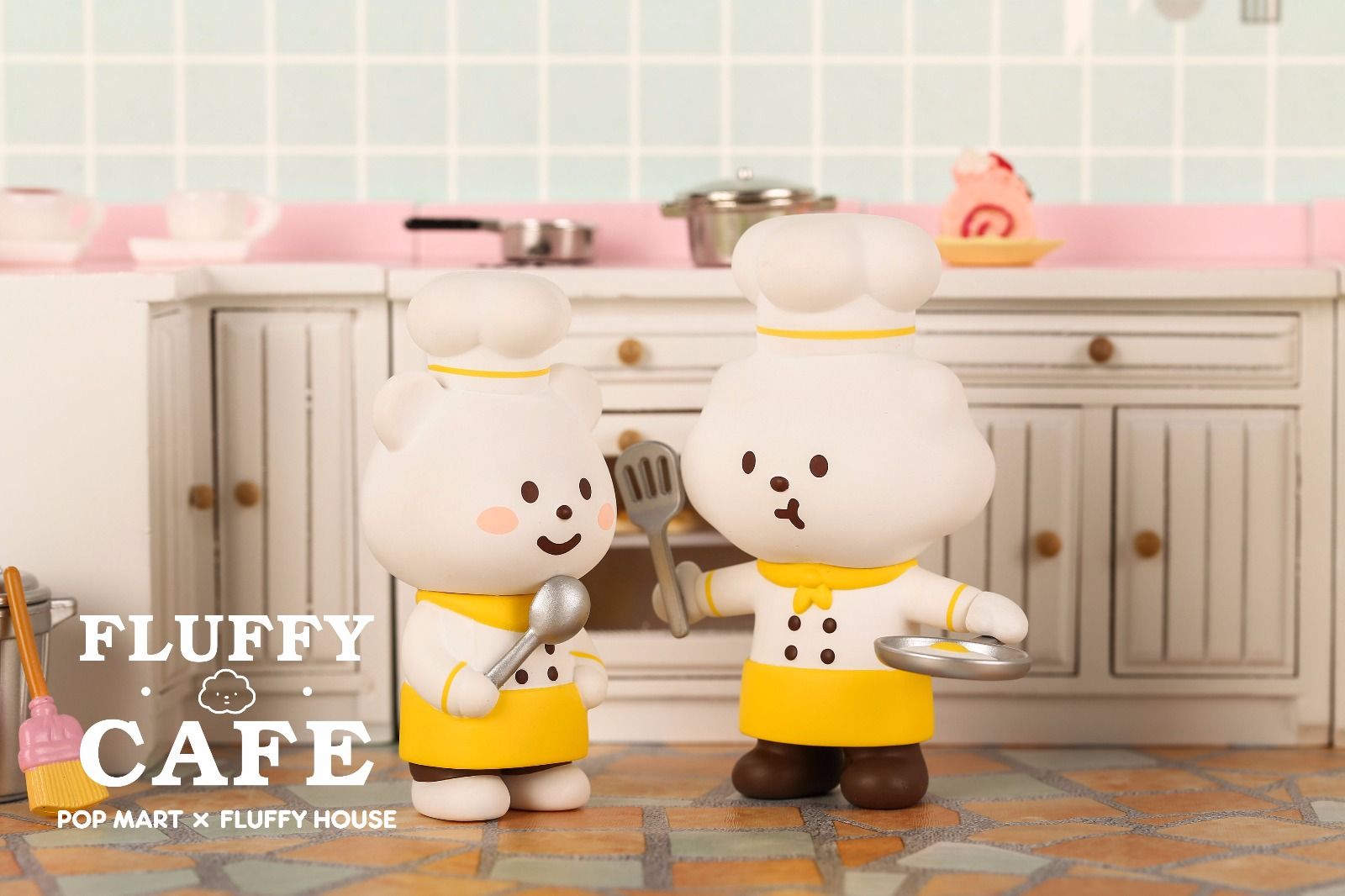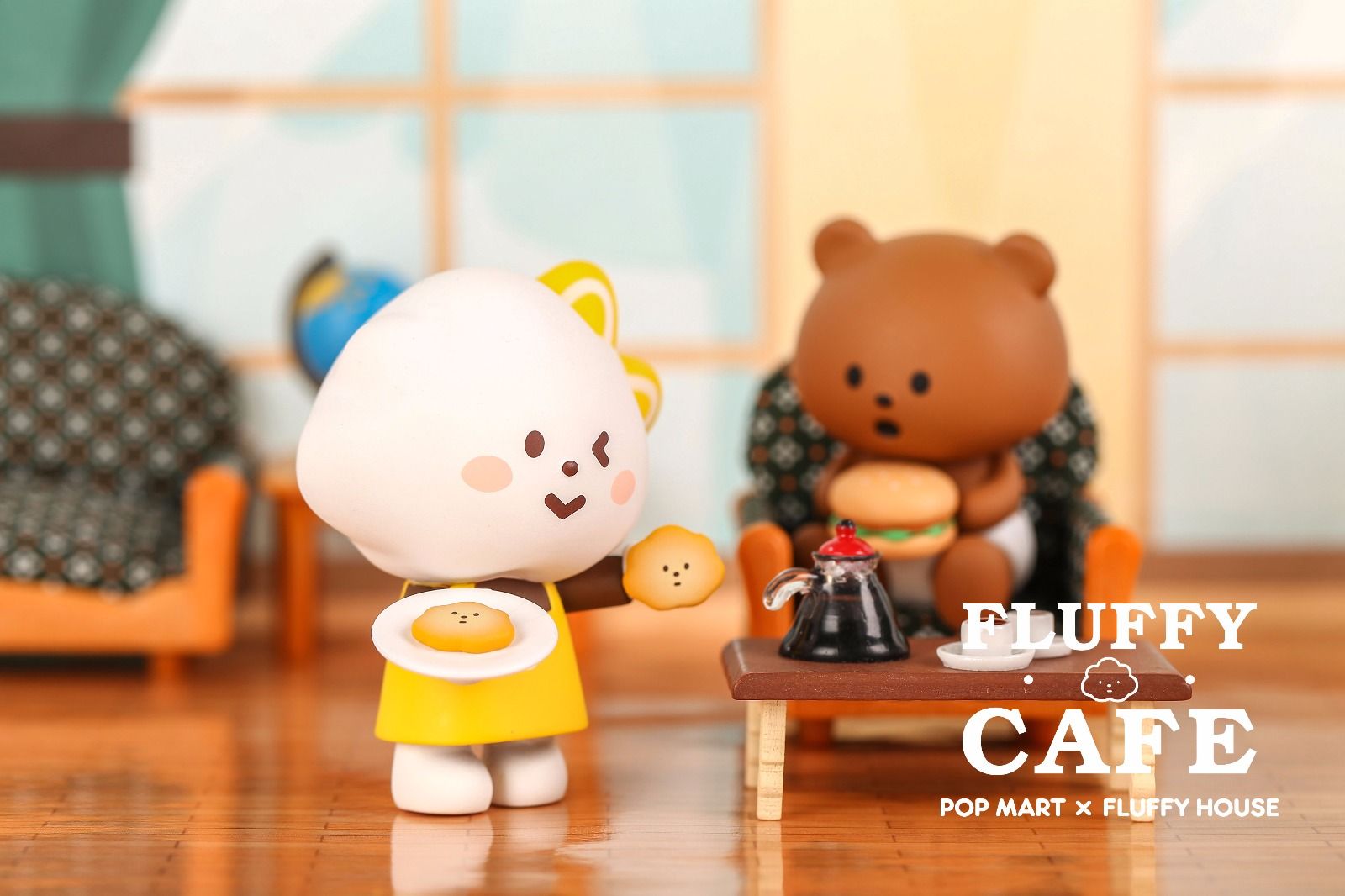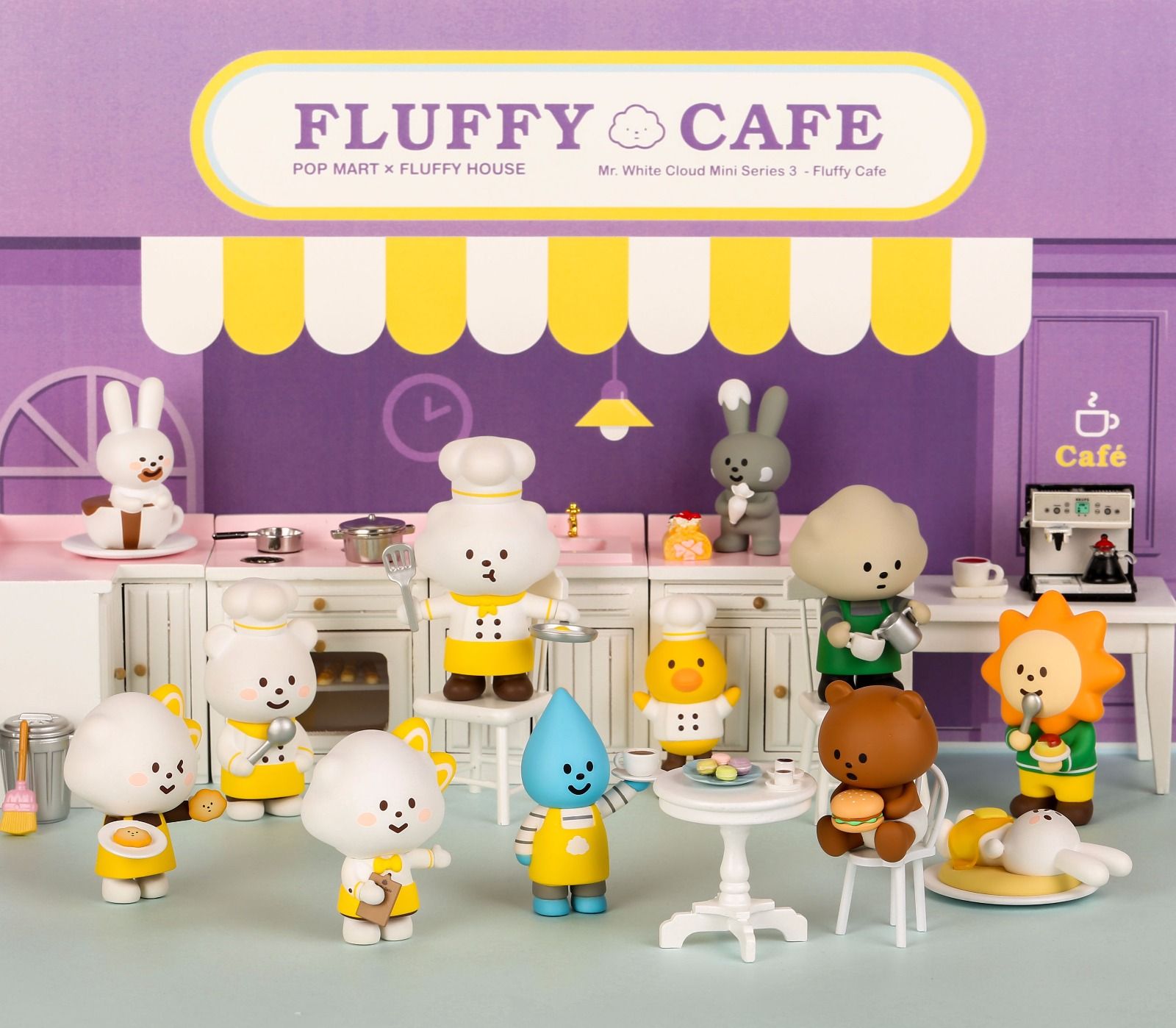 1 set with 12 figures is in blind box packaging. There's also a secret figure in some of the sets by random. Every single box or set is filled with infinite cute surprises!
Size: 3″tall without stand
Material: PVC
Fluffy Cafe Mr White Cloud Series 3 By Fluffy House x POP MART will make its debut at BTS 2018. International collectors will also get the chance to own Fluffy Cafe Mr White Cloud Series 3 anytime now as selected retailers as well as Fluffy house http://fluffyhouse.bigcartel.com/  Offical store. Need some Fluffy House to hold down your addiction visit
Check out series 1 and 2 below.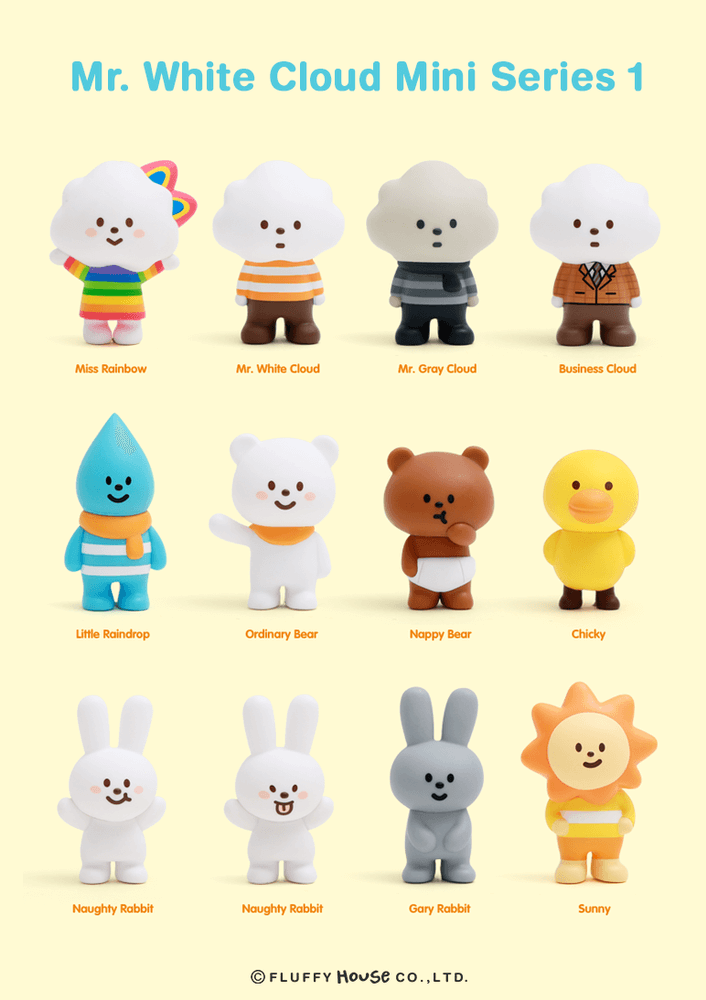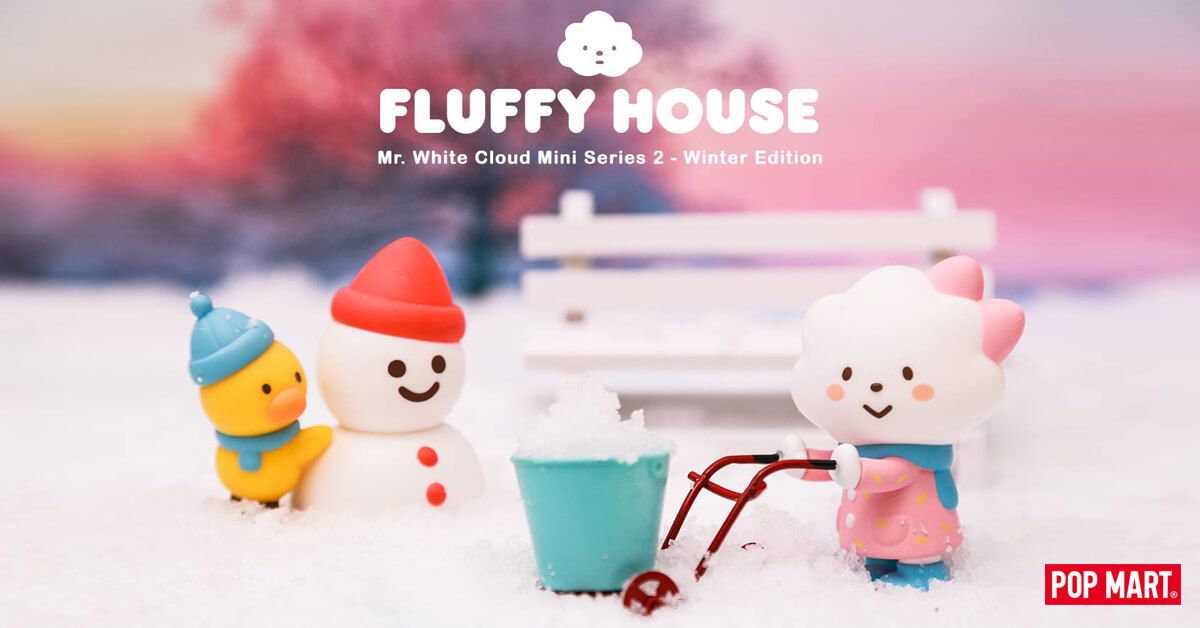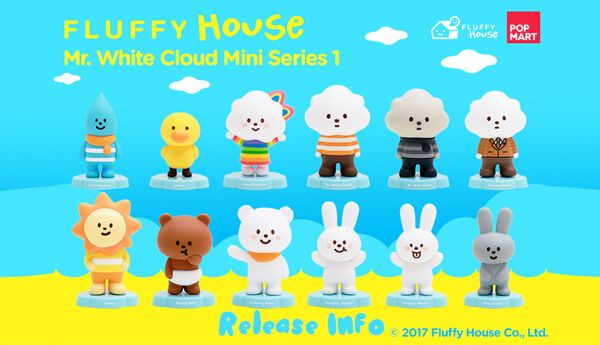 Free goodies for all you mobile users, yes FREE everyone loves FREEBIES.
Fluffy House has two cute apps. The first one is a camera app and another is a puzzle game which sometimes they offer discount codes when completing certain targets for their vinyl toys.
Fluffy Coffee
Download Fluffy Coffee for FREE HERE.
iOS Photo App "Fluffy Photo" has released!
Download it for free and Mr. White Cloud and friends are now ready to fill your photos with cuteness and joy.
Add Mr Cloud and co in all your photos like we have. 
Smile for everyone! Download it HERE for FREE.
Find Fluffy House via http://fluffyhouse.com/ , Facebook , Instagram and Twitter.