FLABSLAB is giving away generously artist proof of the long sold out  Mini Trooper Boy SG edition by FLABSLAB and ImagineNation DesignStudios. Standing at a majestic 4.5in and made all resin casted was created for the 50th birthday of Singapore. 
Simply Re-gram this photo on Instagram with the Hashtag #FLABSLABTrooper and kindly follow FLABSLAB Instagram (please note if your settings on Instagram are on private mode we will not be able to see your entry) Competition ends 15th JULY 2015 11pm UK time.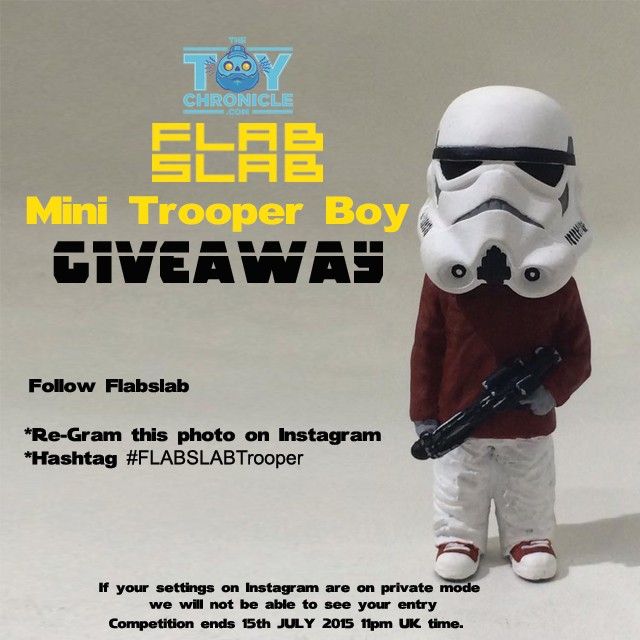 " Float Like A Butterfly, Sting Like A Bee. 
Inspired by Ali, FLABSLAB pays homage to the latest international trends with a passion for creativity that celebrates all things well designed.
Want an extra entry? then simply like this post on Facebook HERE
If you don't want to win the Trooper boy, then by all means you can see if anything else tickles your fancy at FLABSLAB store  http://www.flabslab.bigcartel.com/ Jeff will be more then happy if you did.
Side note shipping will be paid by FLABSLAB you cheap monkeys.
GOODLUCK 
THE WINNER IS @vinylt0yz
You can also find them via http://www.flabslab.com/ Facebook, Instagram  and Twitter.