From the artist who brought you the jaw-dropping Polar Kid comes new artwork "FEED ME". Not only a release, ASPENCROW once again highlights a message behind his art as well taking care of the needed. We love how ASPENCROW is using his art to send a message. We gaze at the screen with our eyes watering admiring "FEED ME" texture within the creases and paint application. ASPENCROW presents to you "FEED ME"….
FEED ME will provide The European Food Banks Federation (FEBA) some support. "Presenting you with the original version of my new artwork "FEED ME", edition of seven sculptures. Revenue from this edition goes toward The European Food Banks Federation (FEBA), which is their mission to reduce hunger and malnutrition through the fight against food waste and the support and development of food banks in countries where they are most needed. – ASPENCROW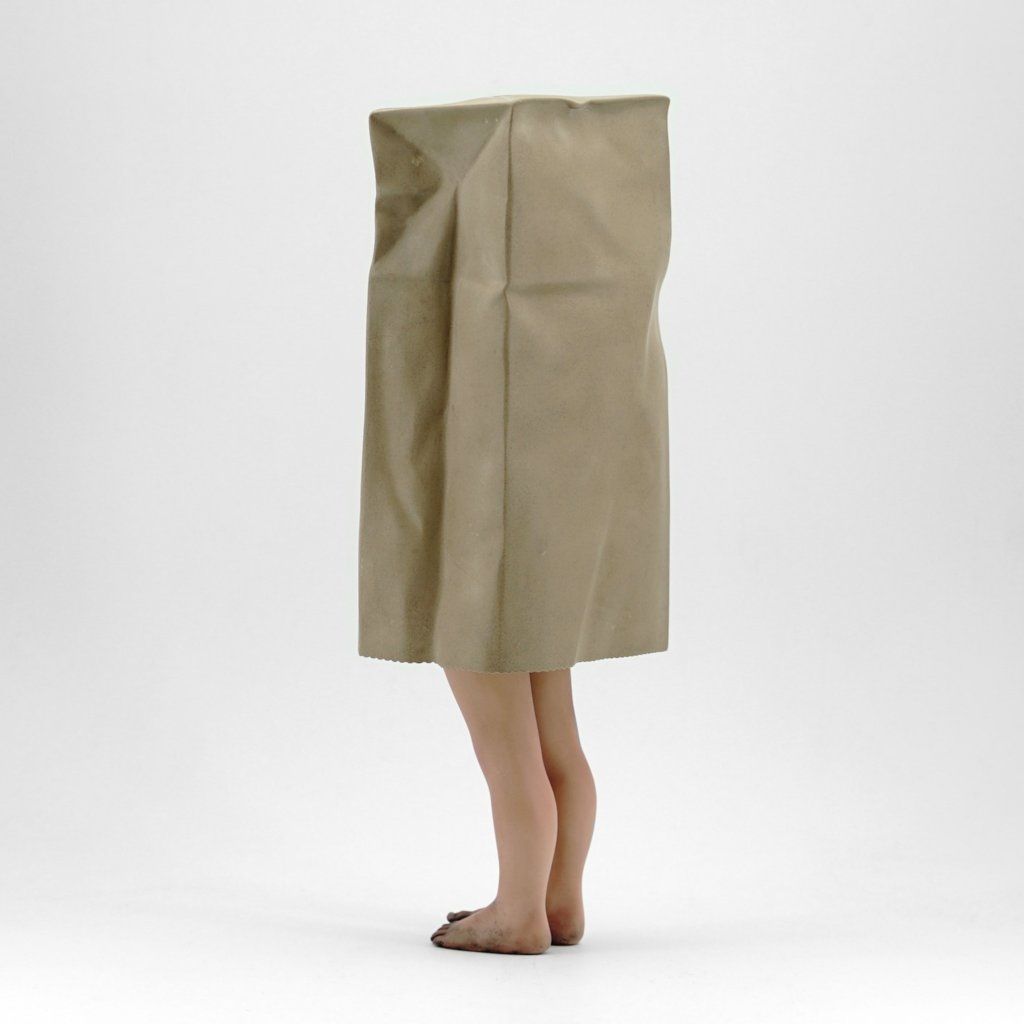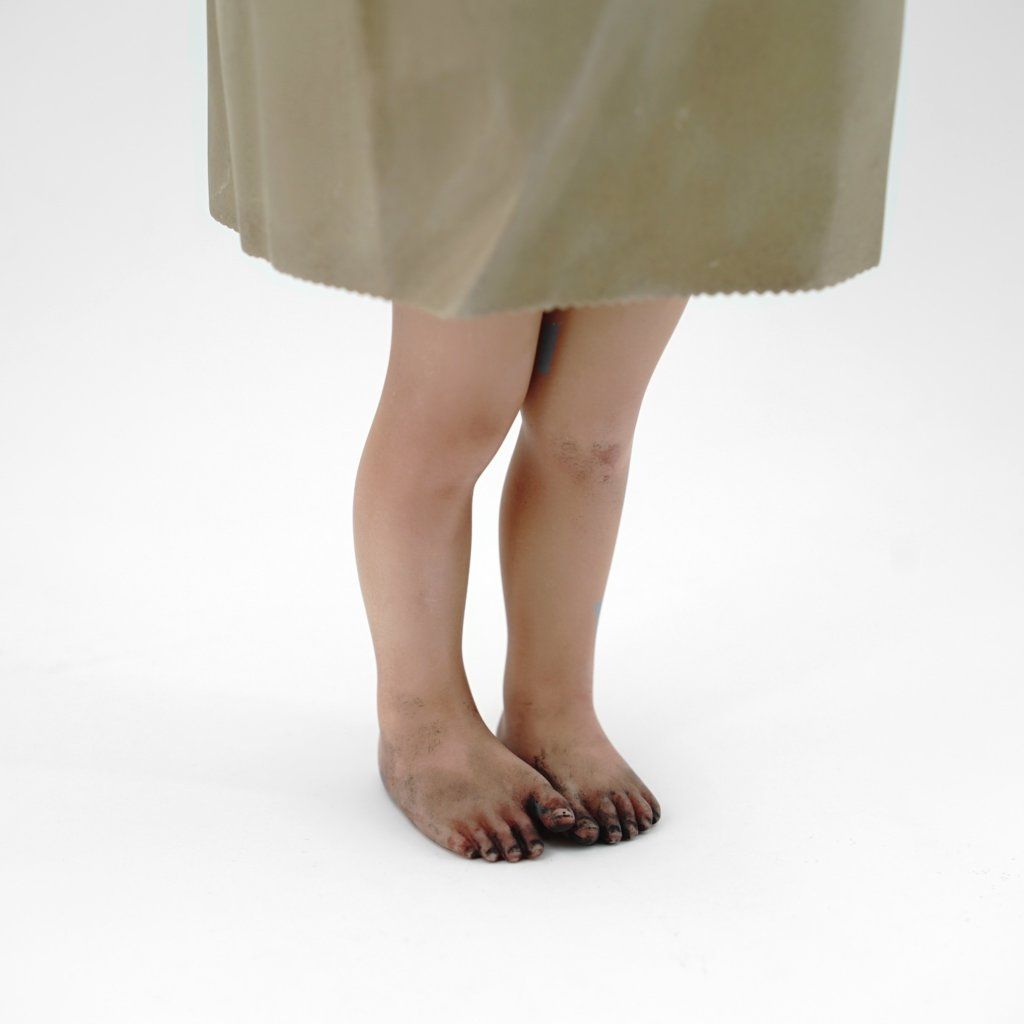 One-fifth of the European population lives in a household at risk of poverty. Under COVID-19, the numbers were increasing. Hunger becoming one of the actual social problem.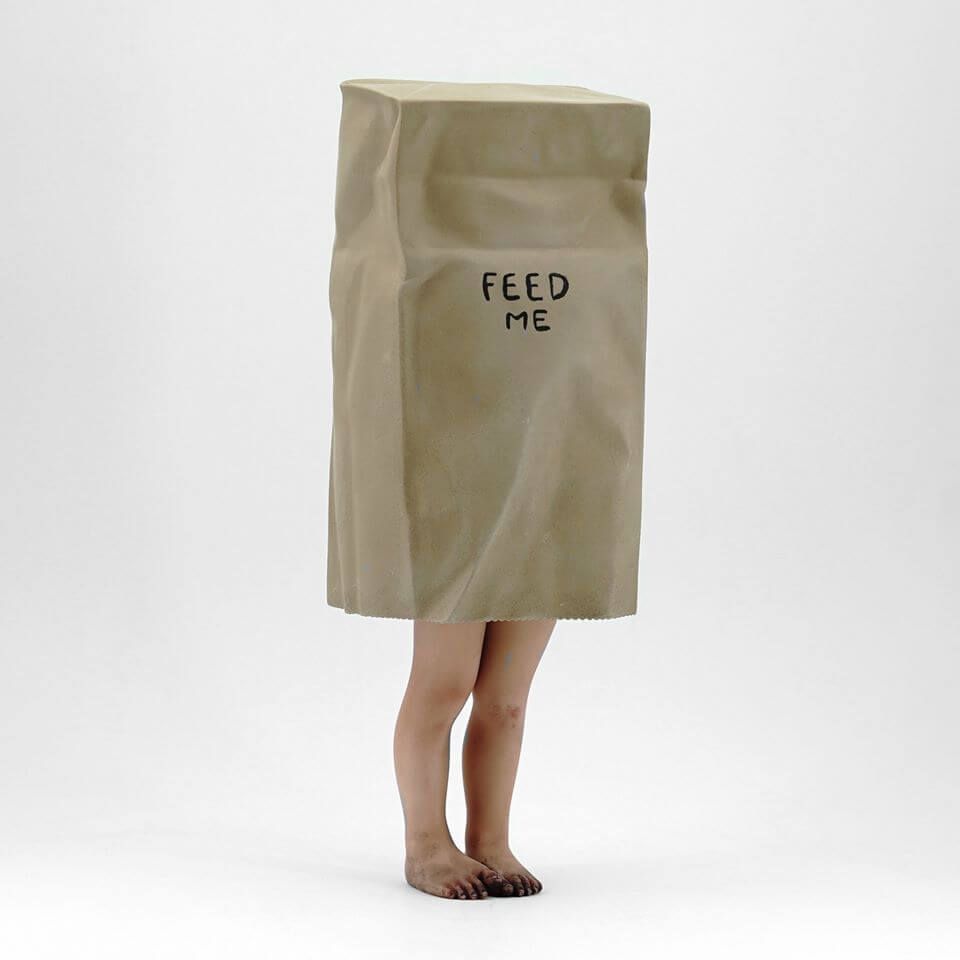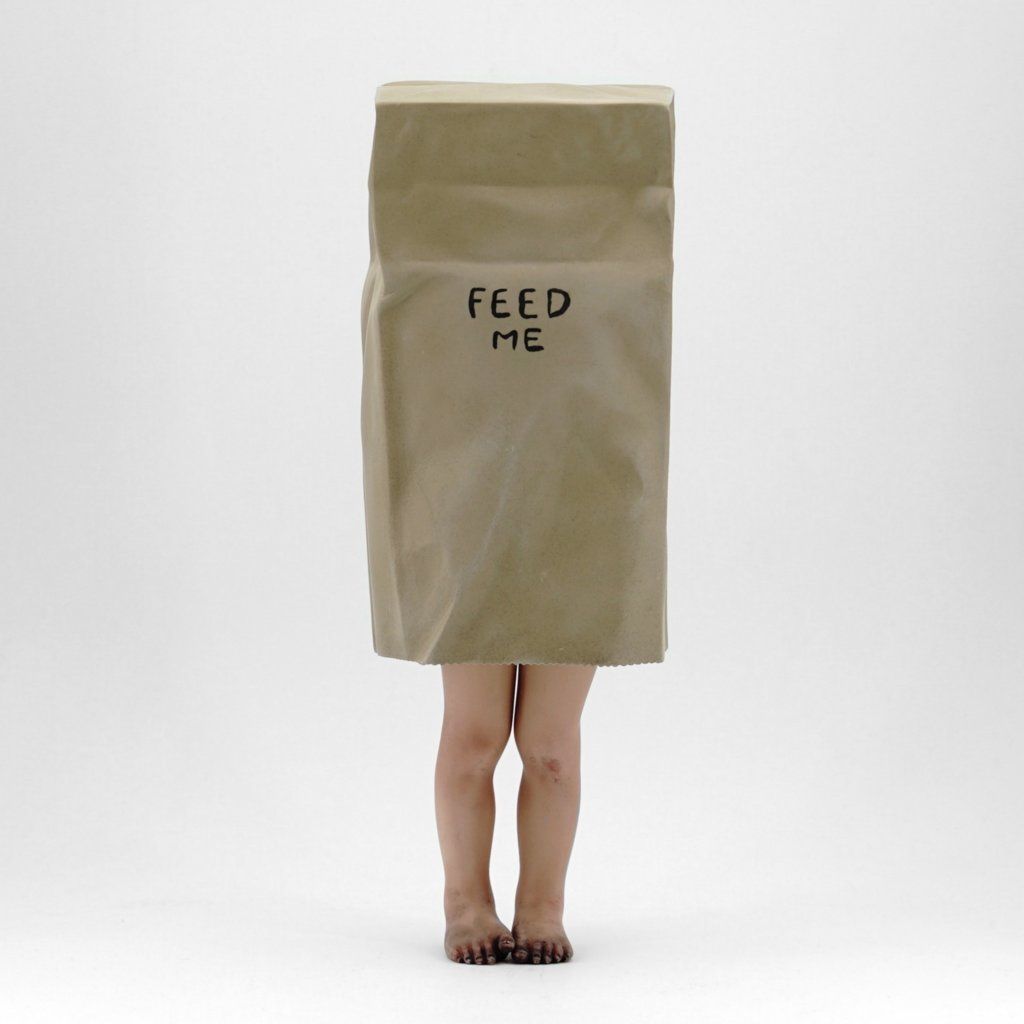 HEIGHT: 37 cm/ 14,6 inches
WHEN: Pre-order NOW
WHERE: Direct message Instagram or Facebook.

It would be generous of you to own, share, like or contact directly this charitable organization to make a donation www.eurofoodbank.org.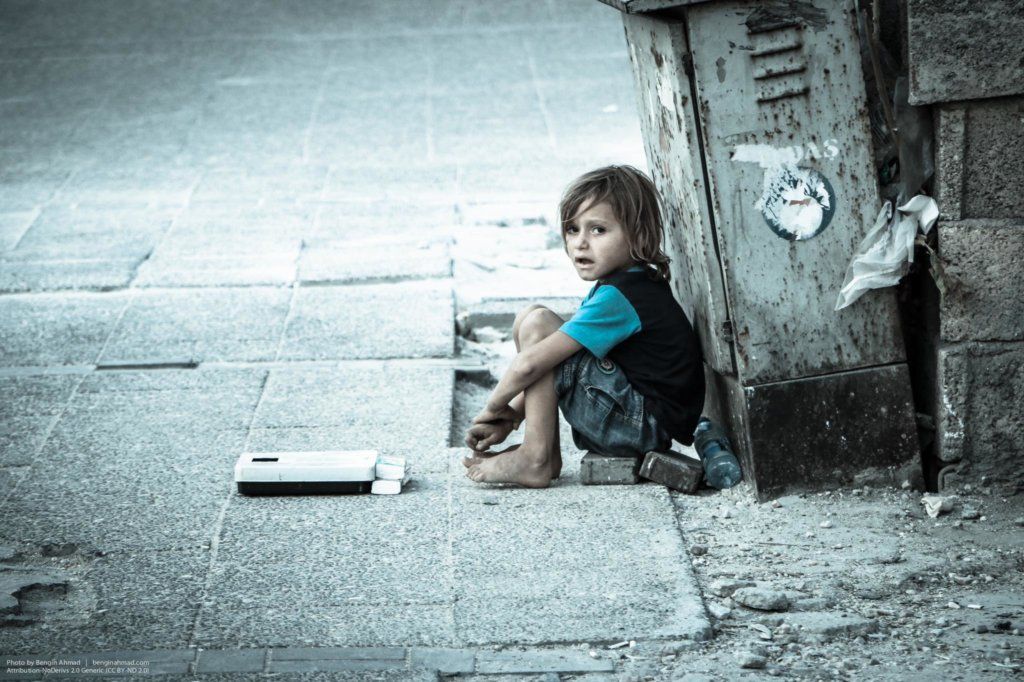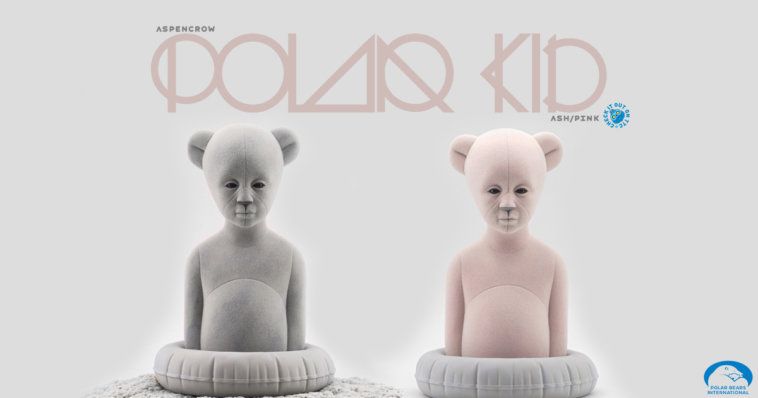 Find Aspen via https://www.aspencrow.com Instagram and Facebook.
About
ASPENCROW, self-taught artist, was born in Vilnius, Lithuania in 1987. He received a BA in Fine Art from the Birmingham City University, UK in 2013.
ASPENCROW is known for his controversial lifelike, realistic sculptures (mixed media).
2020 will be the year devoted to a unique project where each sculpture and painting will centre on the problems caused by the climate change. ASPENCROW could not remain indifferent towards this issue. He decided to use his skills in order to attract people's attention to this problem. Each sale of an artistic work will also contribute support to the charitable organisations.
If you want to get your Designer Toy news first, you should look to download our new TTC Mobile App. Designer Toy news direct to your smartphone. No dealing with social media algorithms. IT's FREE.