Remember the debut we mande in early April of Eyehart Toys? Well, Logan has been busy, working hard in expanding his toyline and webshop (spreading da word!). He has an all new space (web) where you can see and purchase all of his creations.
Since BOB V2.0 "AT MIDNIGHT" and Believer, Logan created some badass characters, all waiting for you at eyeharttoys.storenvy.com.
There are 15 new products from Cincy ComiCon! One of a kind customs of mascot resin figure Bobby, Limited series of Believe Bear including X-Rainbow X-Ray series and Golden State custom.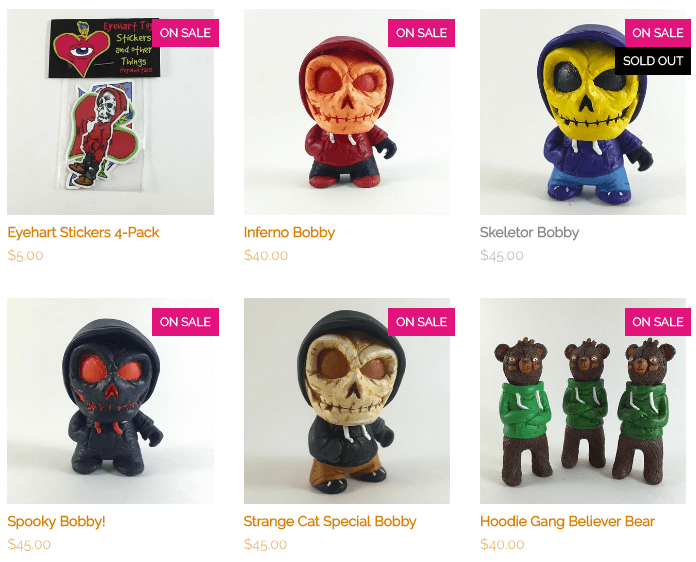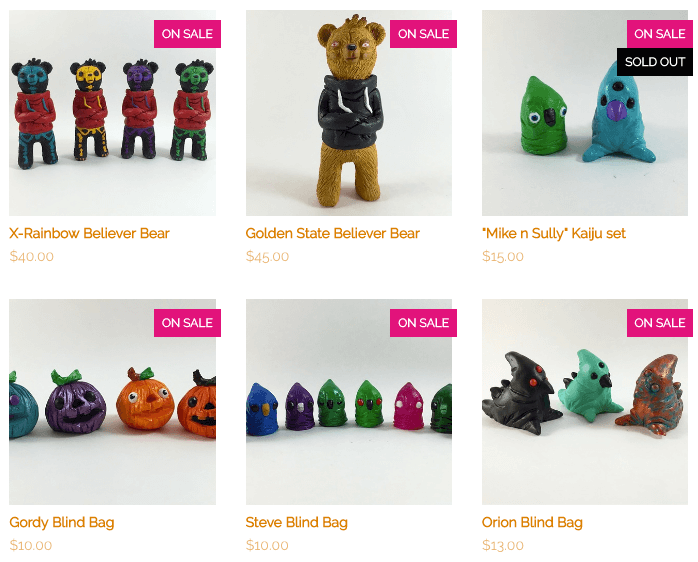 "Slap your favorite historical property with 4-packs of stickers or try your luck with 3 different Kaiju mini figure blind bags! Last but not least snatch up a resin Eyehart totem blind bag for your chance at a one of a kind Eclipse edition! Don't sleep, Halloween is coming! err, I mean Xmas…."
[slider source="media: 54955,54956,54957″ limit="94″ width="760″ height="760″ title="no" pages="no"]
So, don't forget to check Logan's new stuff and show him some love in his new renewed home at eyeharttoys.storenvy.com.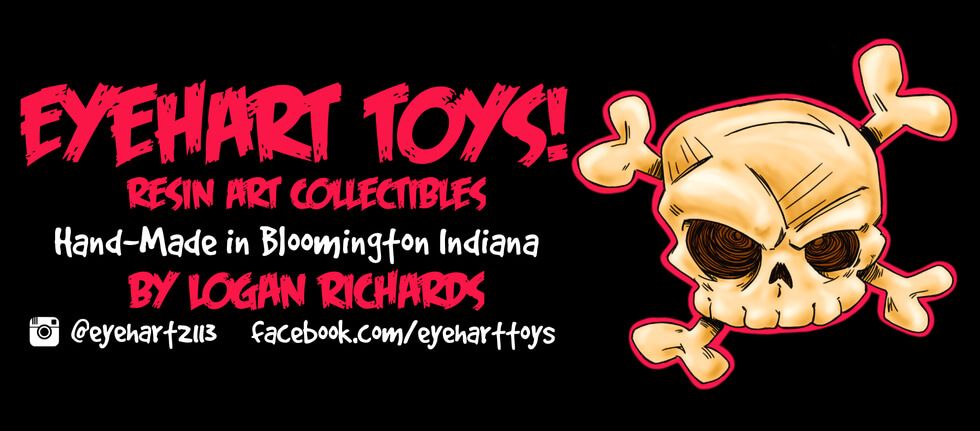 Eyehart Toys is also available for custom commission pieces, contact him anytime.
Follow Eyehart Toys on Facebook & Instagram.