Class it as evolution or not, South Korea bright prospect artist 이후열 Hu Yeol Lee AKA Hudy presented to you "Huto & Dito". The duo designed with a deeper meaning cemented his name in the Korean scene after graduating from TOYFI last year.  Fast forward to the present day and Hudy is ready to release his second art collectable 'Eye Hunter'. Possibly the best release so far in our opinion, that pose and stance along with the colour choice. The proportions and style have our eyes glued on what Hudy future brings especially making something so meaningful to Hudy. Hudy will be giving you the chance to own one of the 10 Eye Hunter White edition which is all hand made by Hudy.
[ Eye Hunter : I don't care about your eyes anymore ]
(It's a character self-conscious but willing to overcome it.)
"I've been hiding because I don't like someone looking at me negatively. But now I've made a commitment not to. I'll go my own way now, not caring about other people's eyes anymore."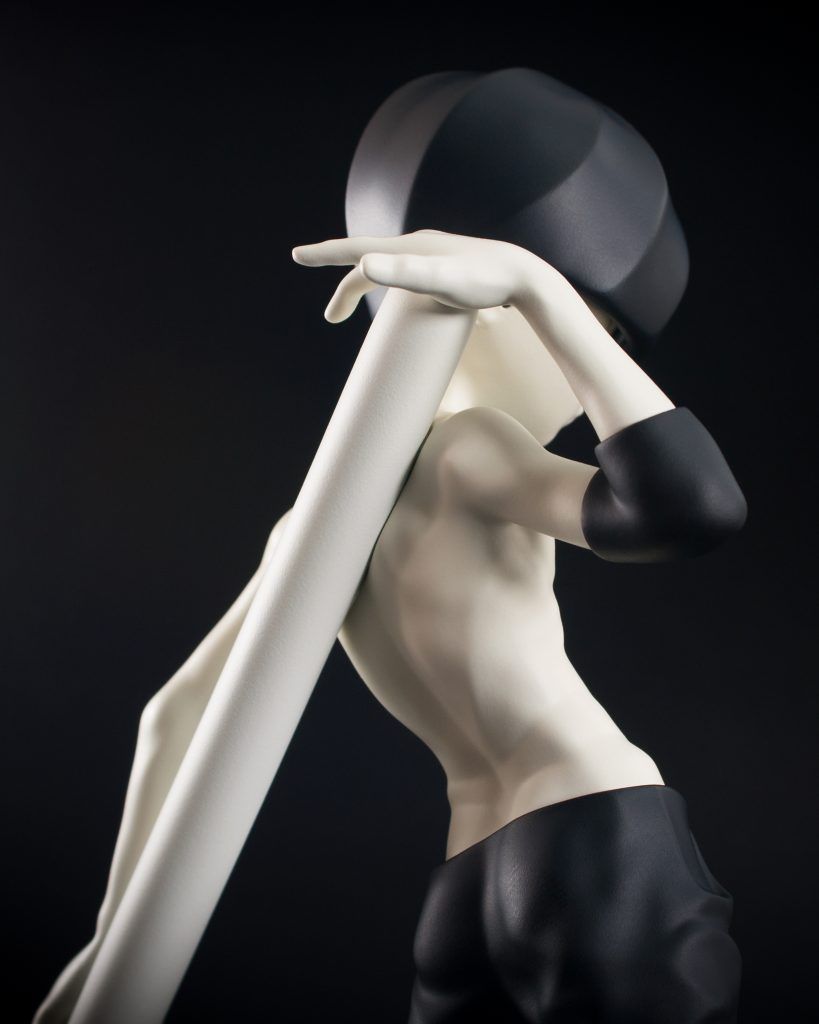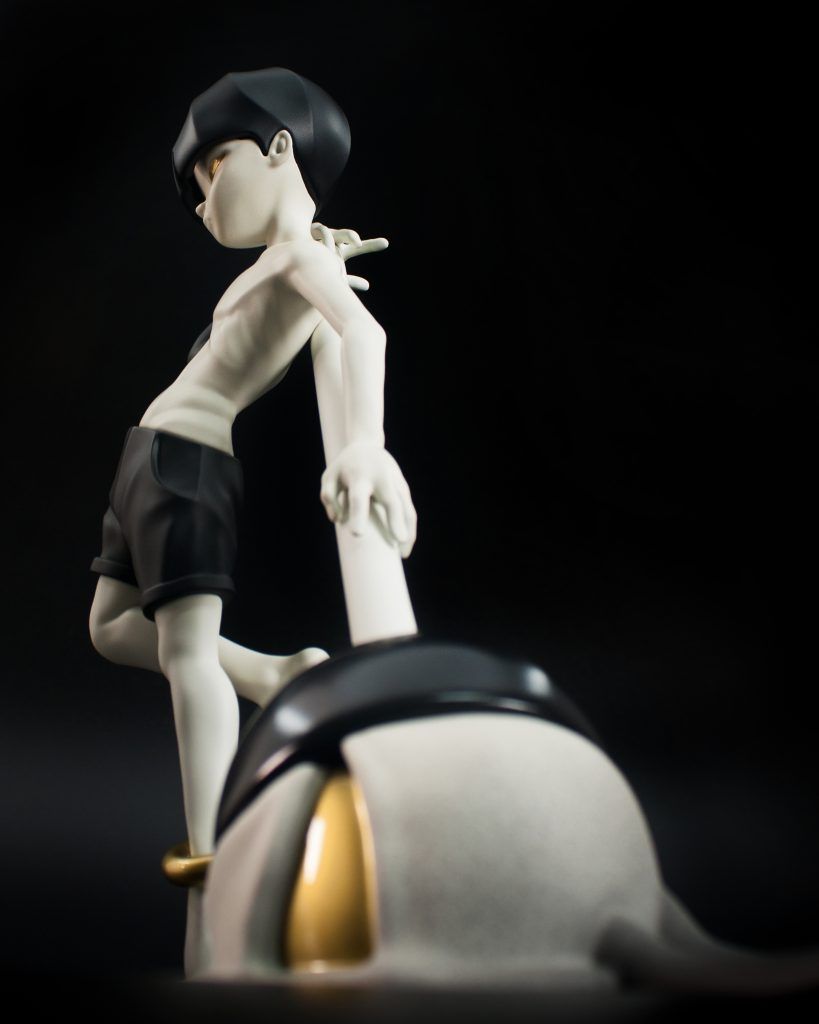 Eye Hunter (White ver.)
– 10 Limited
– Size : 7 inch / 18 cm (Height)
– Material : Resin
– Pre-order Open : Wednesday 23rd June 11:00 AM (South Korea Time) 2021
WHERE: To pre-order direct message via Instagram or email "dlgneuf@naver.com" (along with your Name / Address / Postcode / Phone Number / Paypal Address),
– Price : US$320 + Shipping cost
You will receive a PayPal invoice. Only when your deposit is completed, the preorder will be completed.
※ It takes about 1-2 months to ship after production.
Instagram : @hudy724  (www.instagram.com/hudy724)
You can get your daily Designer Toy fix from our TTC Mobile App. It's free too! FREE! Download on the iPhone or Android smartphones. Search for "The Toy Chronicle" and all your Designer Toy wishes will come true! Pretty much.
Did we fail to mention IT's FREE.