Missed Five Points Fest? Feel like grabing some awesome leftovers from Grizlli Atom's Black Drove? Good news for all of us. Amazing sofubi pieces, bootlegs, pins, clothing and general awesomeness is now available at blackdrove.bigcartel.com.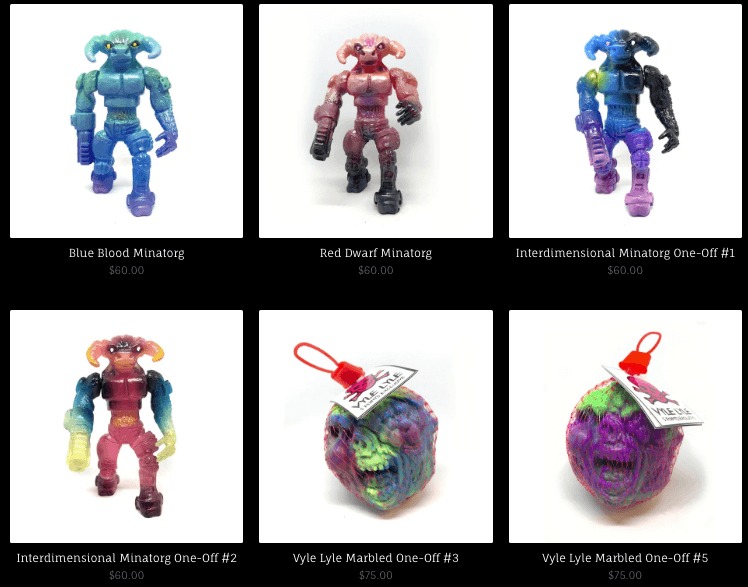 Get your hands on Vyle Lyle Marbled One-Off's or some Intergalactic Hammerhead resin toys;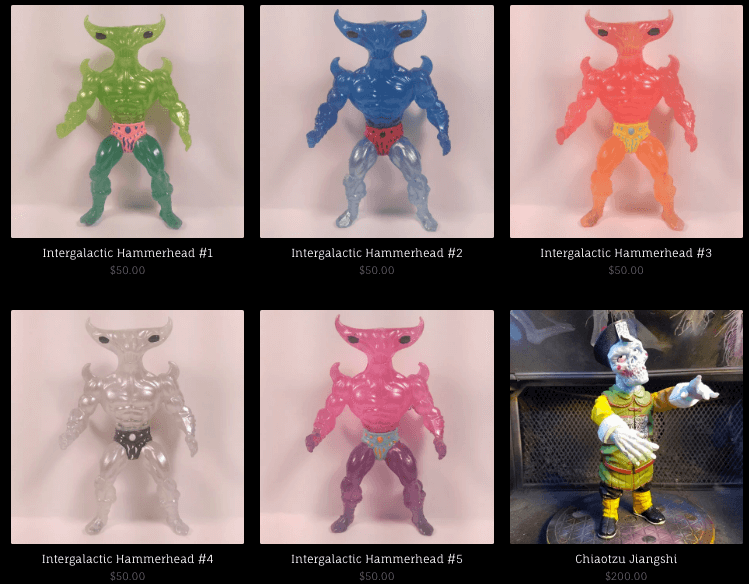 Zombie head key chains and badass bootlegs;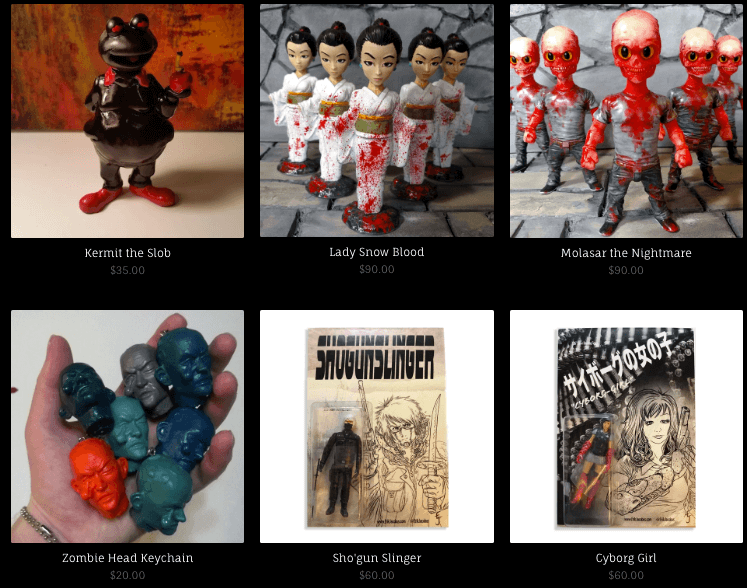 And we have to mention the colorful earthly boy and girl by leeeeeetoy customs.

And the mysterious apparel;

Go now to blackdrove.bigcartel.com for all this and much more!
Black Drove on Facebook and Instagram.