Has evolution taken place? Who knows, all we know is Miguel Basurto x Chakaltois are back with more "AXOLOTL" cuteness! 2017 we saw the pink and blue editions which in our eyes were adorable. Taking the adorable Axolotl and designing an adorable Miguel Basurto style Axolotl vinyl (don't worry, no need to feed SAVAGE) SAVAGE by Miguel Basurto and produced in Mexico by Chakaltois. Judging from the photos it looks like SAVAGE is a bargain for the whole package and who can deny that sitting pose and infectious smile and now SAVAGE GLOWS IN THE DARK with a pink tint!
Avaible at Unboxing Toy Convention at El encuentro de coleccionistas #1 de Latinoamérica. 2, 3 y 4 de agosto 2019 Centro CitiBanamex.
Need the AXOLOTL BLACK AND WHITE SET? hit up the links below.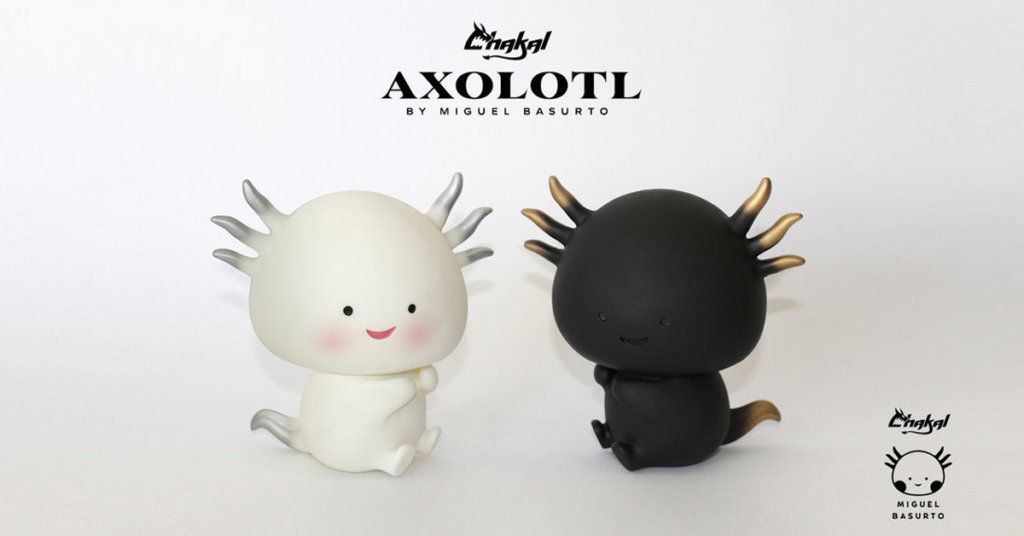 https://avatar666.bigcartel.com/products
Please note No axolotl was injured in the making of these sculptures.

Designed by Savage by Miguel Basurto
Produced in Mexico by Chakaltois.



If you want to get your Designer Toy news first, you should look to download our new TTC Mobile App. Designer Toy news direct to your smartphone. No dealing with social media algorithms.
Find Chakaltois via
www.flickr.com/photos/avatar666
www.instagram.com/avatar_chakal
www.avatar666.bigcartel.com/products