From the labs of Eerie kaiju comes "FATKO" For the love of GECKO and Kaiju's! Korea based Tattoo artist by day Kaiju lover by night, 이리괴수 eerie is back with more Mutants. Last year eerie presented to the world his Mutant Gecko that was set free into the wild and boy it has its toll on mother nature as more species have emerged from Eerie kaiju laboratory. Eerie is a tattoo artist of old school style, and he usually draws many art-inspired reptiles & many slasher movies, and B movies now his FATKO will join Mutant Gecko to try and take over the world. Look at the teeth on FATKO! Two colours to choose from, well that's if you can handle them as they haven't been fed yet. Check out Eerie's interview video from cafe Ookii too which gives you a little insight into the world of 이리괴수 eerie.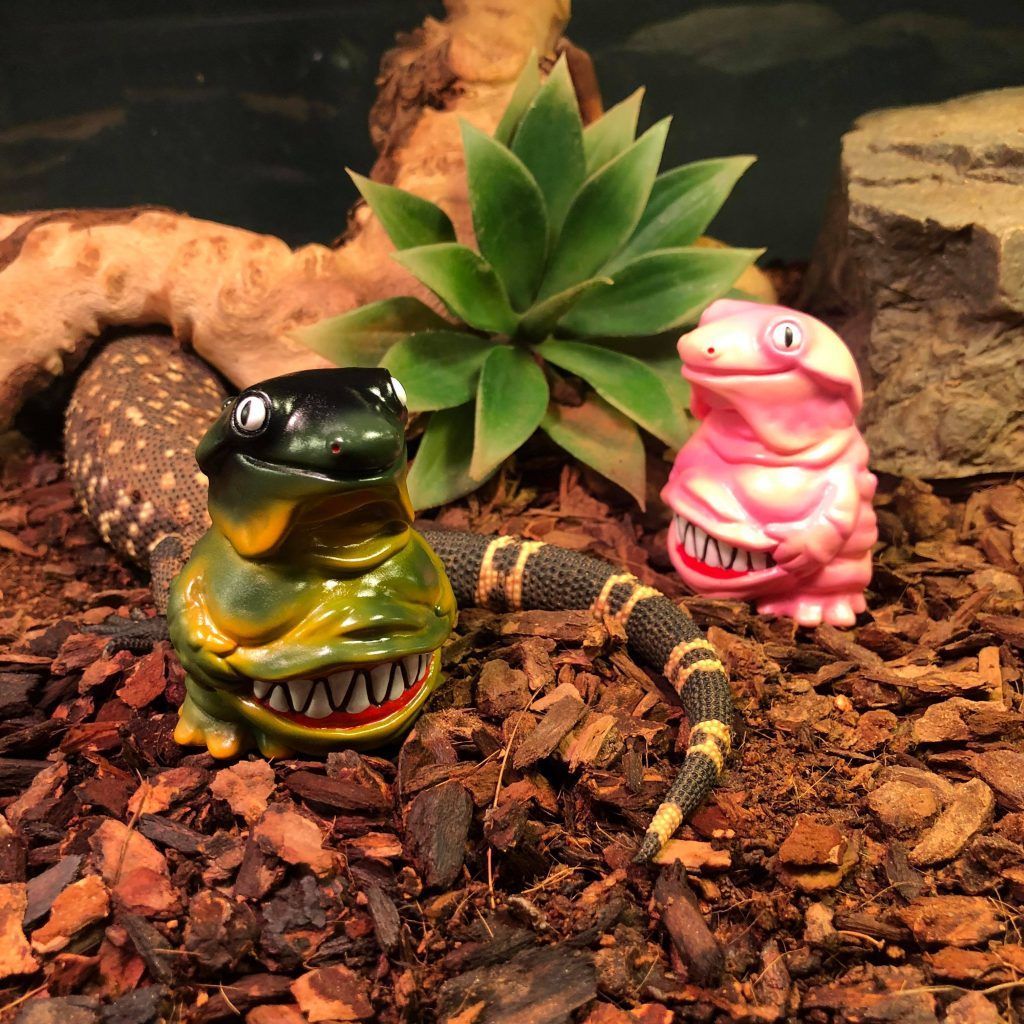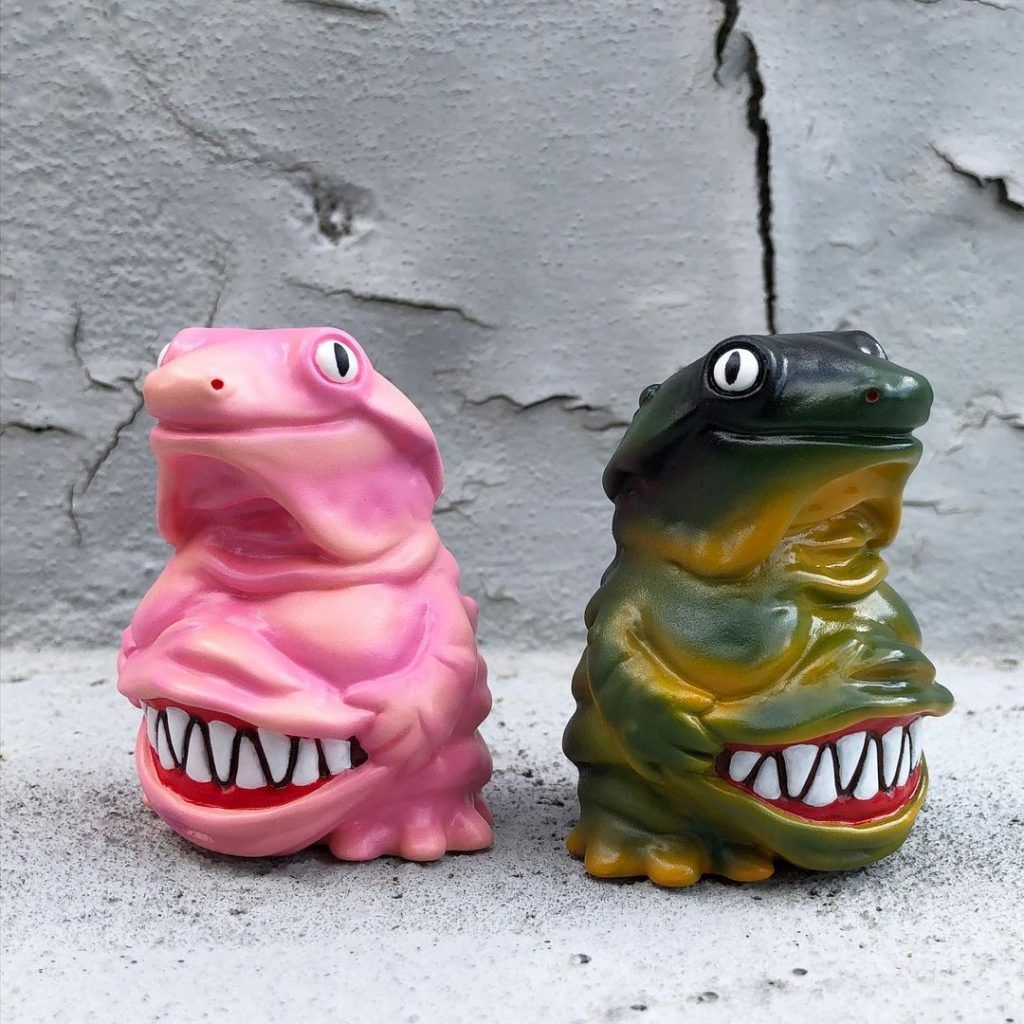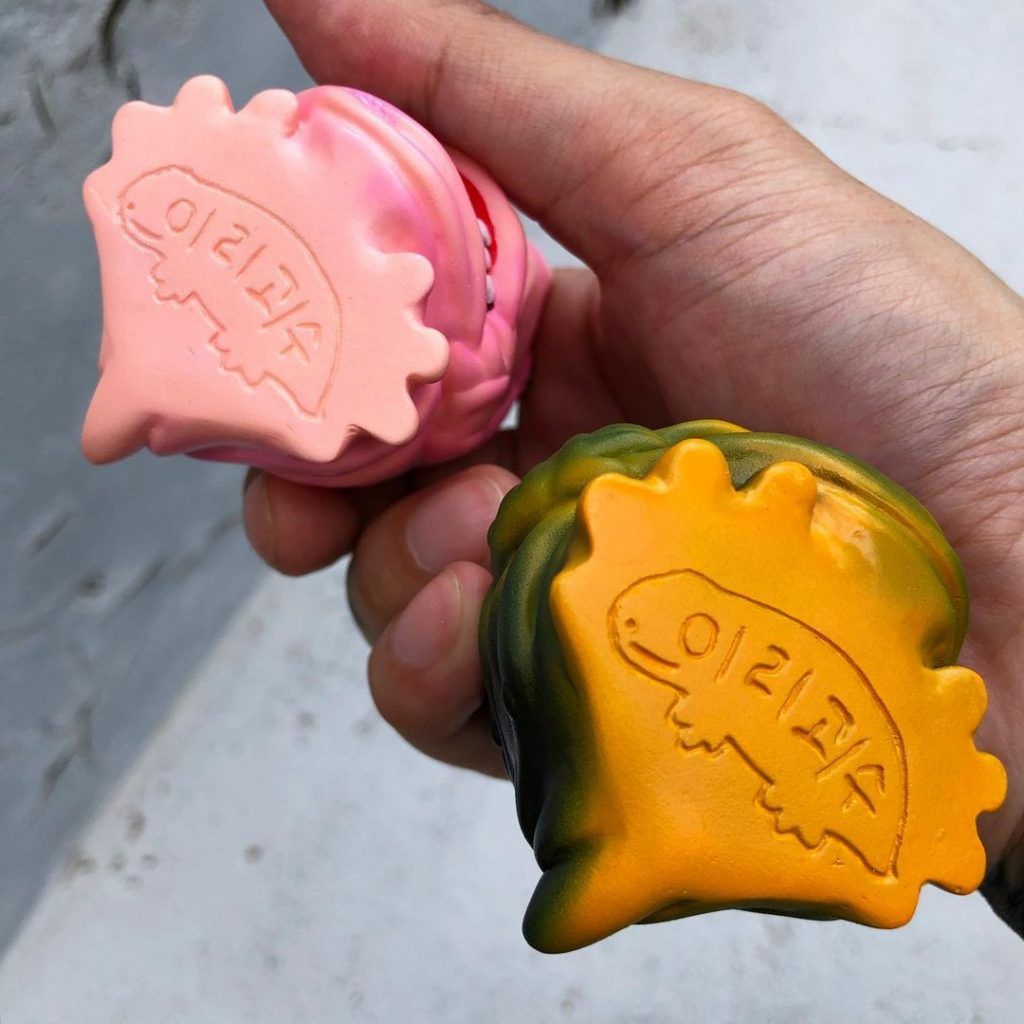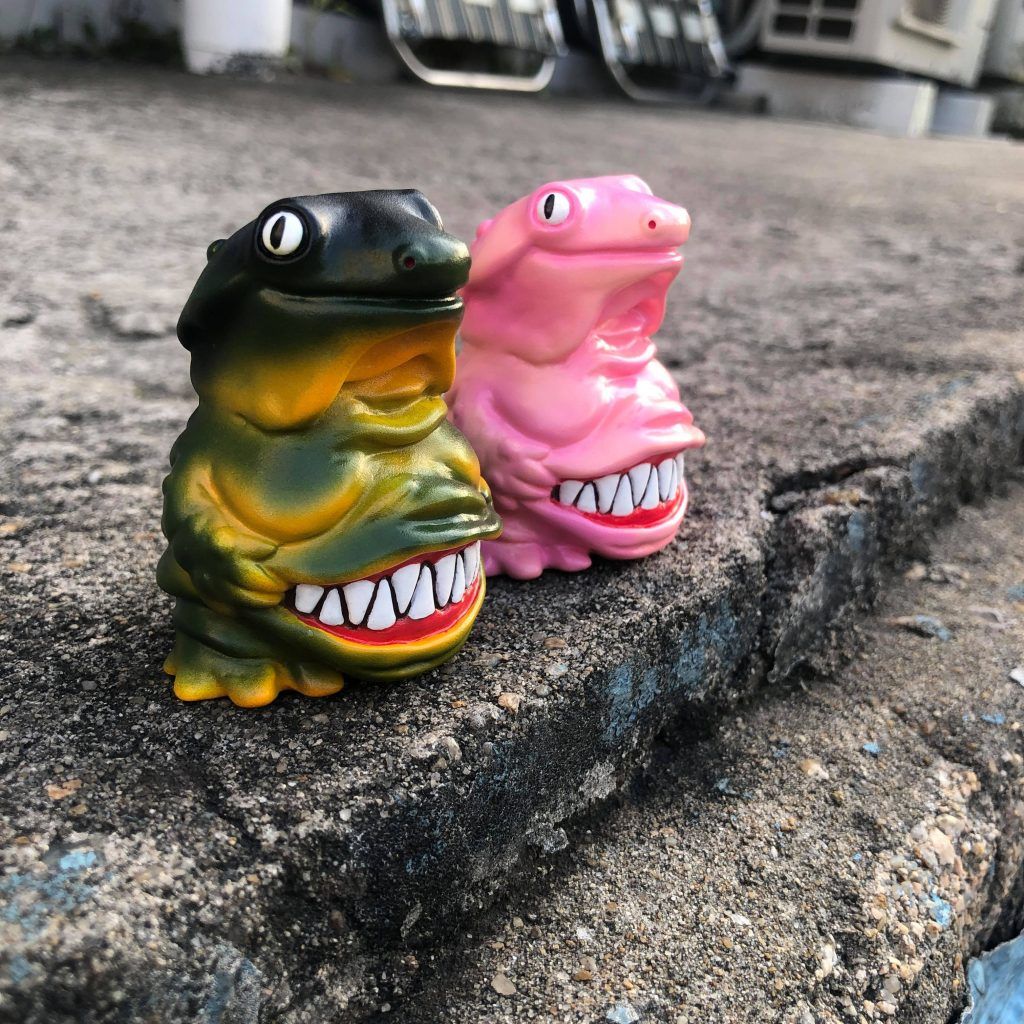 Material: Resin
Size : 2.6 inch (6.5 cm)
WHEN: NOW
WHERE: Simply Direct Message via Instagram https://www.instagram.com/eerie_kaiju/
Price: $ 69 USD
Shipping fee: It depends on the destination
A special thank you to our friend Hyomin Abel Choi of Vicious Twin Bros for the translation.
Check out eerie's Tattoos via @eerie_tattoo and hit up instagram.com/eerie_kaiju/ for all things Kaiju.
If you want to get your Designer Toy news first, you should look to download our new TTC Mobile App. Designer Toy news direct to your smartphone. No dealing with social media algorithms.
IT's FREE.