This Friday will see Coolrain Studio's 3inch Dunkeys Gold and Silver Editions pre-order END. The demand for this team will be pretty high as the price for the sets and individual ones are pretty low cost compared to previous versions. These Gold and Silver Drunkeys versions will surely add some bling to anyone's collection. Coolrain continues the collaboration with Seaman10cm and Grafflex to bring you all new Dunkeys with different styles and it seems like you guys can't get enough of them.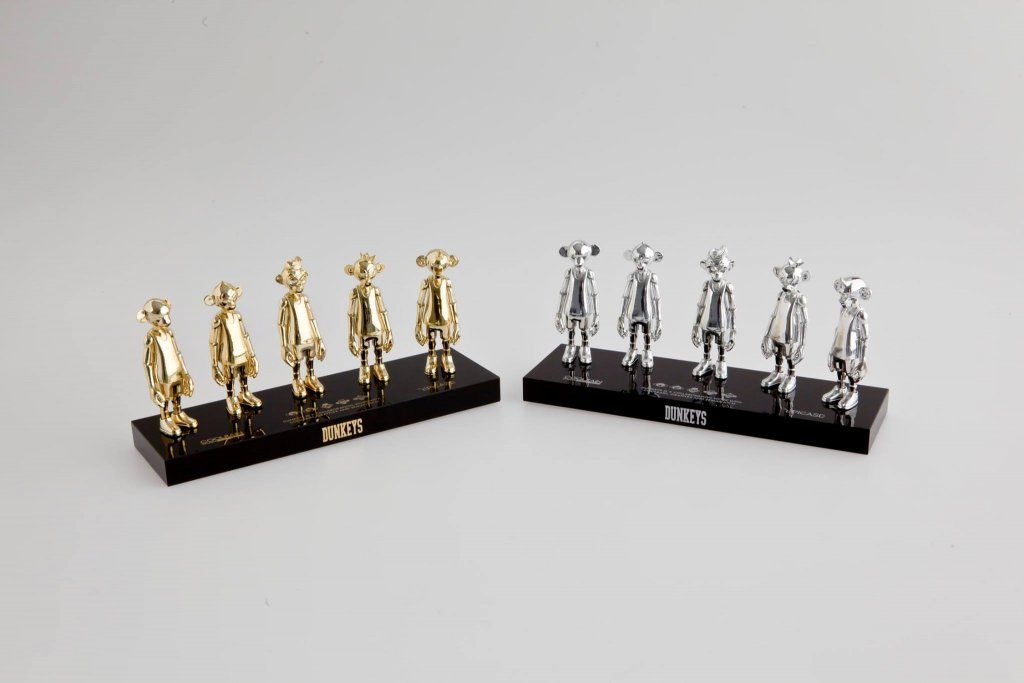 They look great all together as a set and with that stand it tops it off. Will you be a top baller?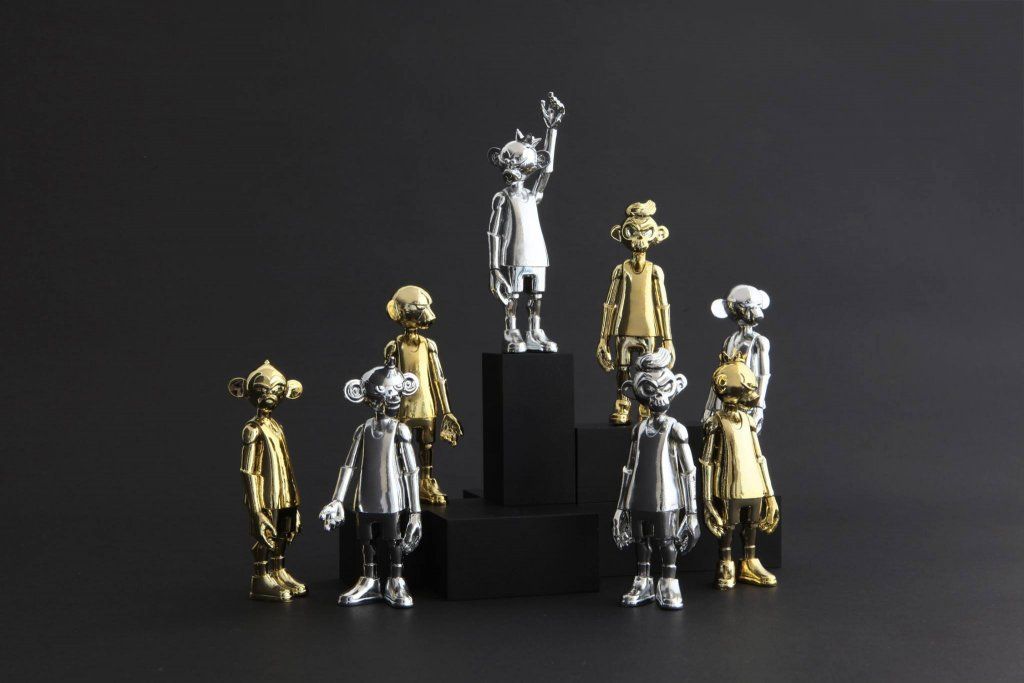 This Friday the guys at EpiCase will launch the Dunkeys Gold & Silver editions as a set or on their own. Coolrain Studio character all get the BLING treatment and you'll have the choice to secure a whole set for a discounted pre-order price or buy them individually.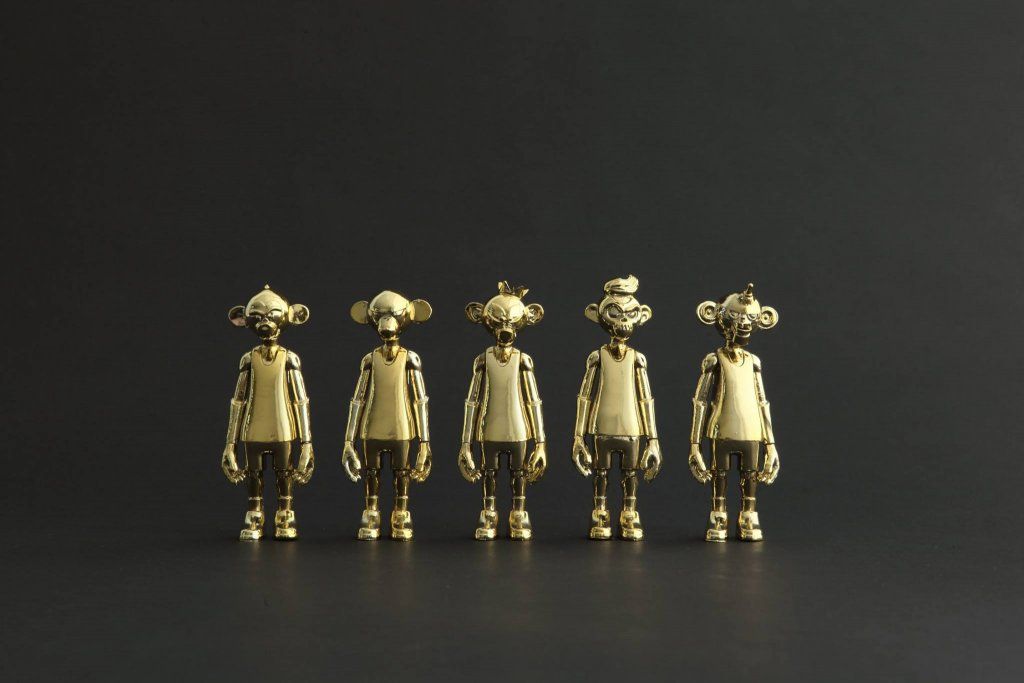 Each standing around 3 Inches (2.7 x1. 5 x 7.6 cm)
– Gold-Silver for individual purchase at 5 % discount, 15,800 Yen (normal) > 15,000 (discounted)
– Gold Or Silver Package (5) 5 % discount, 79,000 Yen (normal) > 75,050 (Discount, first come, first served plate mam)
– Gold & Silver Set (10) 10 % discount, 158,000 yen (normal) > Special Discount (142,200, first come, first served plate mam)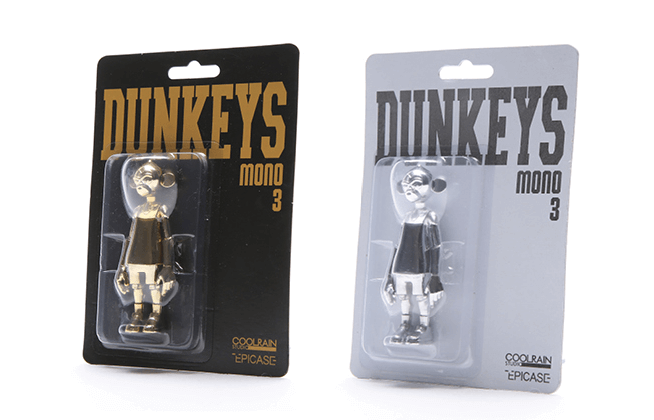 Pre-order now at http://www.myepicase.com/
Find Coolrain via Facebook, Instagram, Twitter and Behance.