So 2020! new SLIME edition of the Dumpster Fire! this figure was supposed to debut at LA Comic-Con but as the world where it is today, 100% soft has announced SLIME edition will be dropping online now! win win for collectors who wouldn't of had the chance making it to LA Comic-Con right? make your 2020 slightly better? Possibly regarded as one of the best releases of 2019 and sums up 2020 is 100% Soft's Dumpster Fire.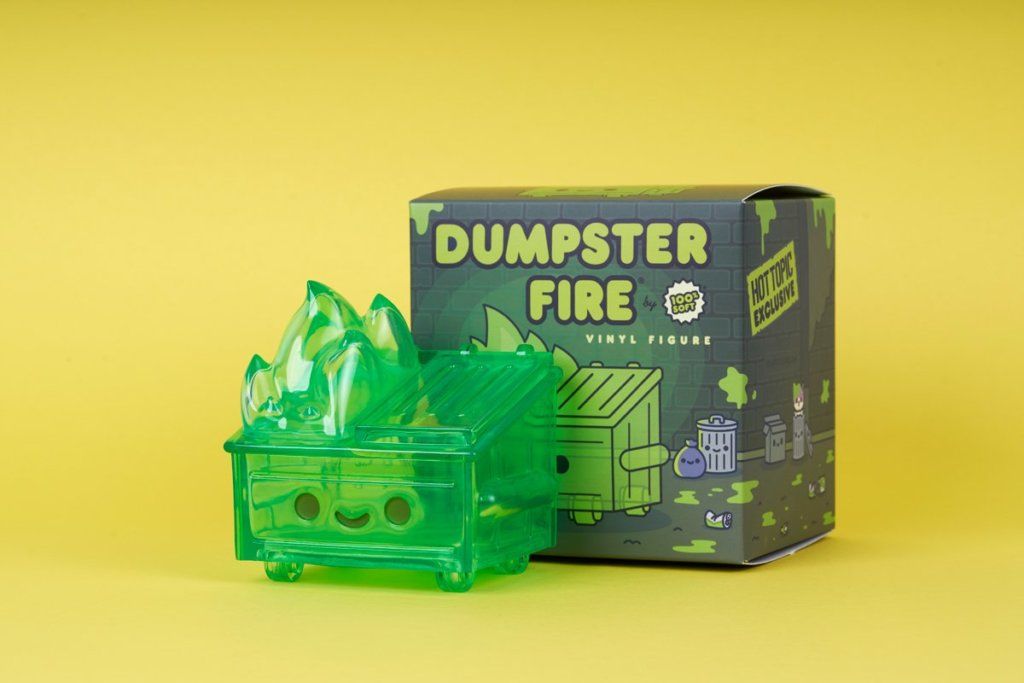 On sale tomorrow (Thurs, Oct 1) from Hot Topic is the new SLIME edition of the Dumpster Fire vinyl toy. In a slimy translucent green,Hot Topic only has 504 of these and will drop them online at hottopic.com, tentatively around 8-8:30pm PT, but I would highly suggest you start checking their site earlier.
For those who want to chat releases, news, trading, ISOs, and get up to the minute news on drops, feel free to join 100% Soft discord.
ARTIST:100% Soft
DIMENSIONS:3.5″x3.5″x2.75″
Lil Dumpster Fire OG
If you're looking for the OG Lil Dumpster Fire, the TTC Shop has a re-stock of these and they can be purchased HERE.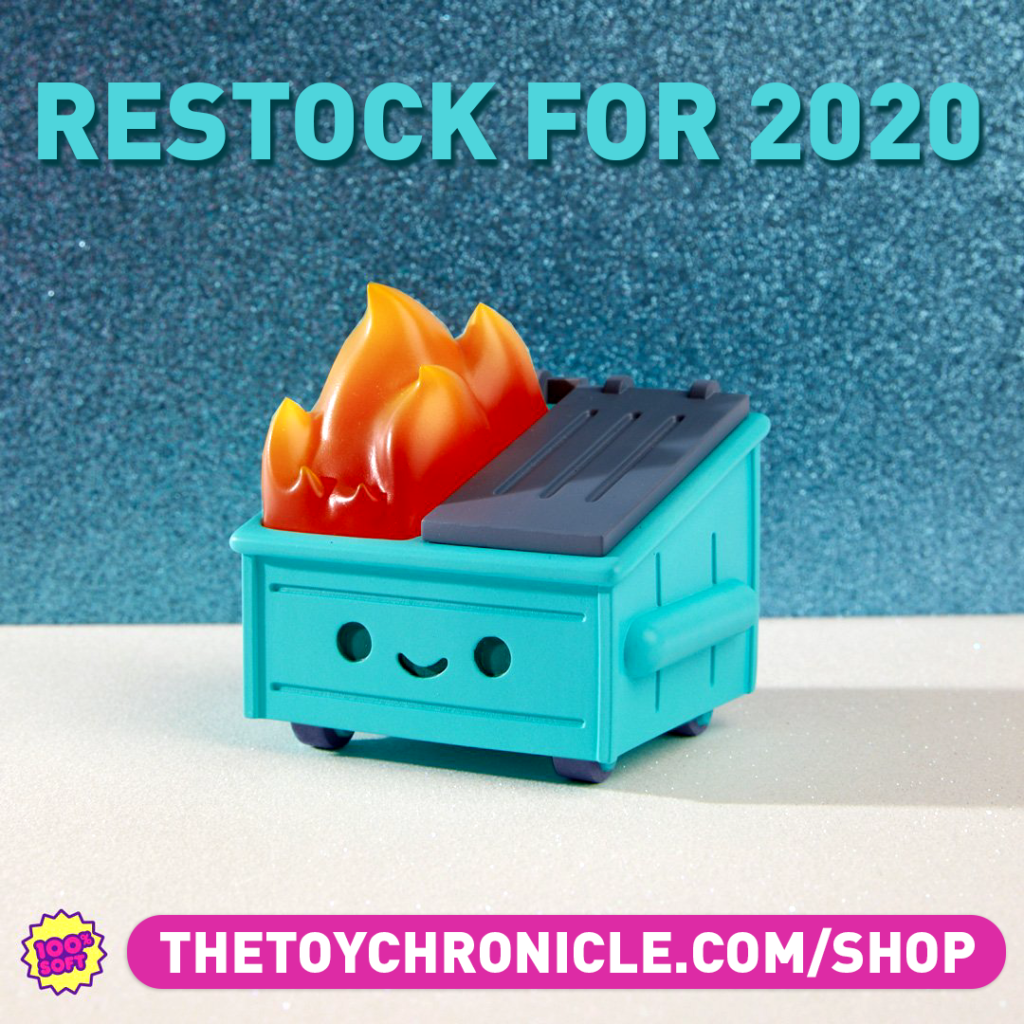 ---
100% Soft Social Media
Facebook: https://www.facebook.com/100soft/
Instagram: https://www.instagram.com/100soft/
Twitter: https://twitter.com/100soft
You can get your daily Designer Toy fix from our TTC Mobile App. It's free too! FREE! Download on the iPhone or Android smartphones. Search for "The Toy Chronicle" and all your Designer Toy wishes will come true! Pretty much.
Did we fail to mention IT's FREE.