Paul Kaiju fans rejoice and protect your hands. The Dual Impaler Hand Hunter Kaiju is upon us. This double headed creatures features a special necklace displaying the hunted hands and an amphibian type paint. Limited to only 6 pieces.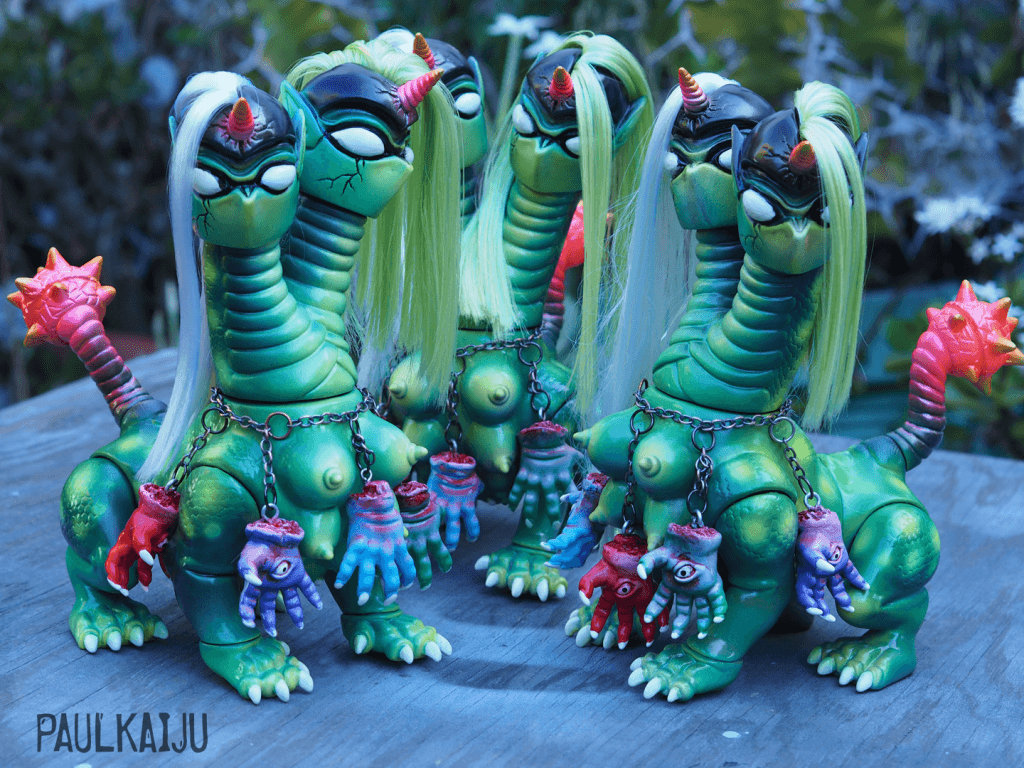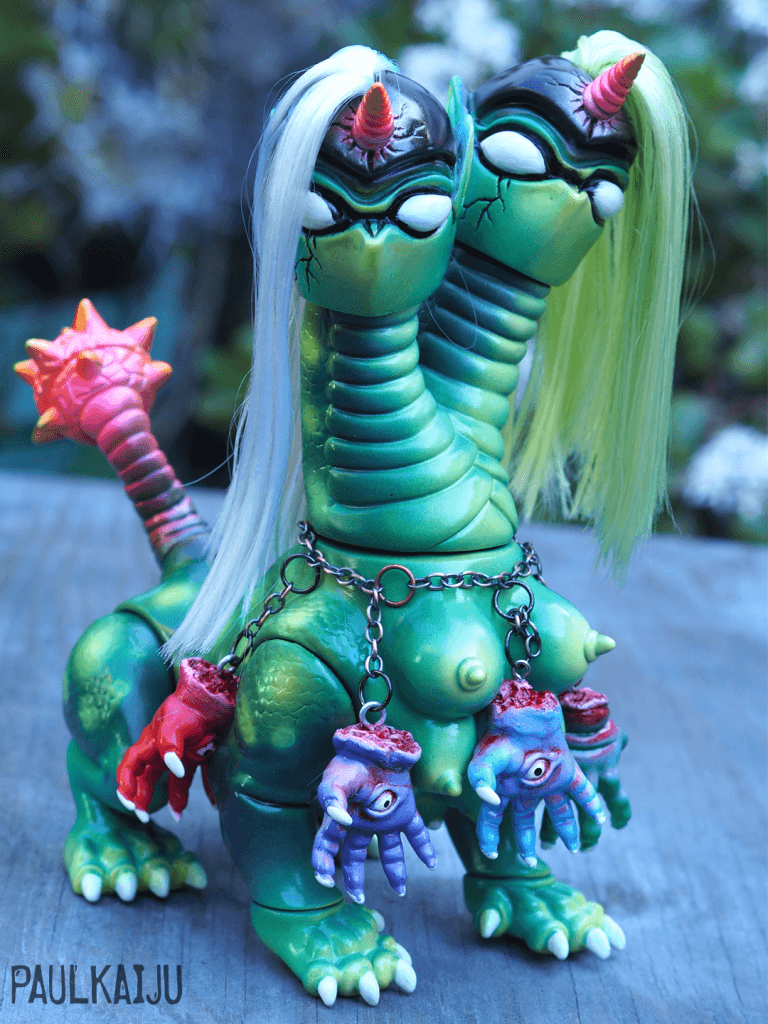 Priced at $350 each plus $15 domestic shipping with signature confirmation.
Sales via lottery, to enter complete the online form that will be available on paulkaiju.com Sunday , January 24th 2021 at noon 12:00 PM PST, 3 hour raffle ends at 3:00 PM PST.
Follow Paul Kaiju onFacebook, Twitter and Instagram.