We are now into the final five hours of DTA voting. At 5pm BST, the voting for the 2018 Designer Toy Awards will be done & dusted for another year. As we eagerly await the 1st June when the winners are announced during the festivities at Five Points Festival, we wanted to thank you all for putting up with our vote hustle this past week. Having said that, there are still FIVE hours left to get your vote in for TTC!


Reason to vote TTC:
If you've loved reading The Toy Chronicle over the last year!
If you found out about a new artist or release via TTC!
If you've downloaded the TTC Mobile App and LOVED it!
If you love Andy Hung!
Those four reasons alone are enough for you to click HERE and vote TTC!
Once again, we really appreciate the love & support you guys offer us!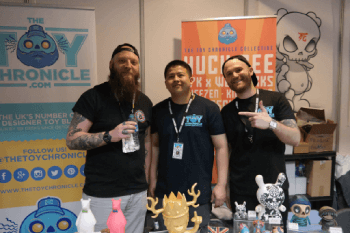 Much love
TTC
xx
P.s GO VOTE! 😀 x