I am a HUGE Doktor A fan so when he releases new pieces and colour ways i go a little weak at the knees. This release was no exception. I also became a little light headed after saying the awesomely creative name. Are you ready for this? take a deep breath.
Mr Pumphrey and his Astounding Mechanised Perambulator. Winter Wanderland edition.
This is the second colour way of Dok A's steampunk tentacle contraption, with the first being the Autumn Amble Edition. This piece is for release at Designer Con this weekend and is limited to 100 pieces. If you are currently attending then make sure you pick one up and if not then get on the social network and find yourself a mule! I think Doktor A may have some AP's in his store in a short while like he does for most releases but don't hold me to that.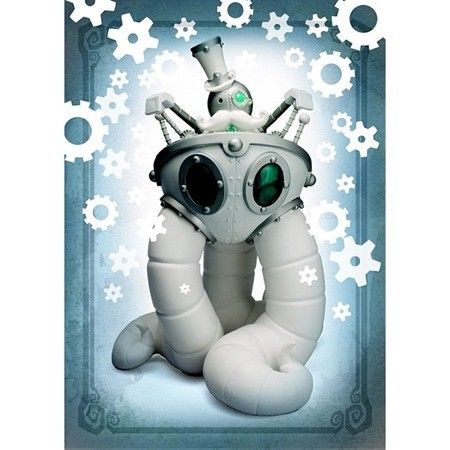 Check out the rest of Doktor A's work on his website HERE or his Facebook, Instagram, and Bigcartel.