You've had part one and now the time has come for part two! Buckle up as DKE Toys announce NYCC 2017 onslaught with more independent artist and promoting toy culture specifically bootleg figures n da house! This is the 2nd of the 3 batches of Con Stuff DKE Toys will debut at NYCC which includes Little Lazies, Dollar $lice Bootlegs, Junk Fed and our very own British homie RYCA! 
G.I. Blow the Crusty Clown by Dollar $lice Bootlegs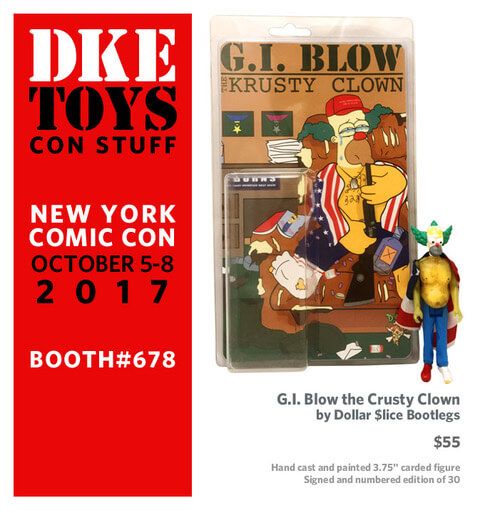 Space Madness Mirror Universe Spocktrooper by Junk Fed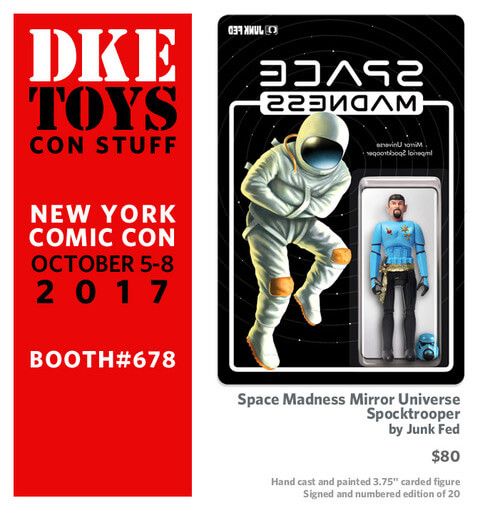 Lucky Chew by Little Lazies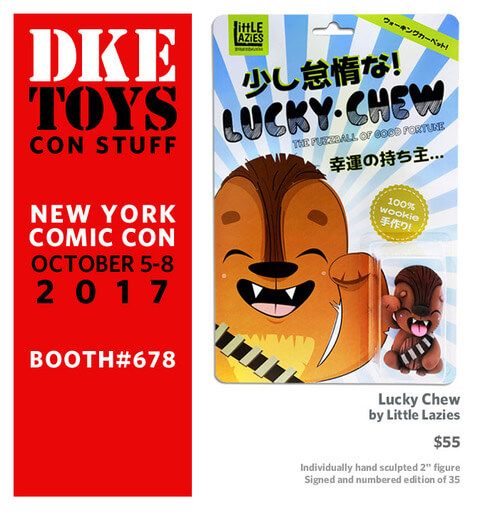 The Stay Fresh Man by RYCA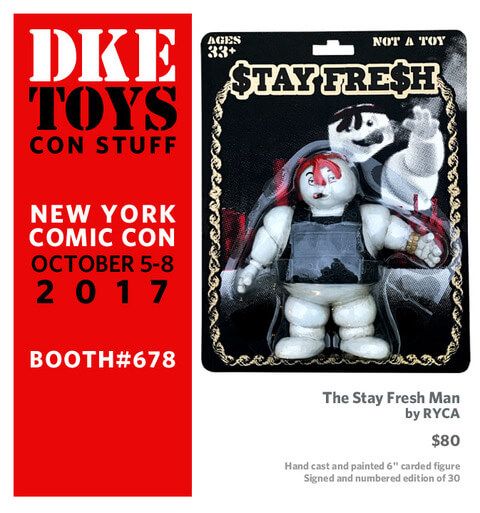 Recycle the Giant by RYCA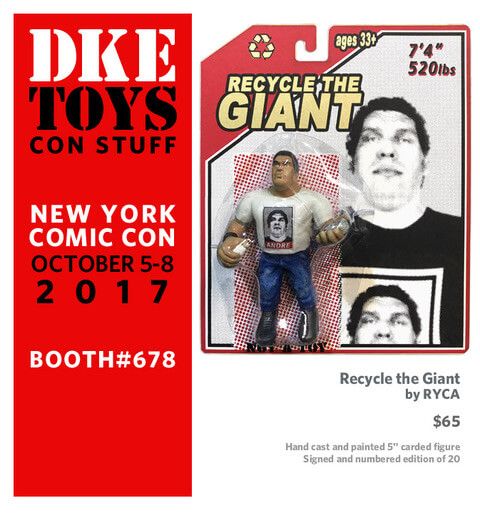 Stay tuned for Part Three!
Booth #678.
More info head to http://dketoys.com/ ,twitter.com/sarahjo and facebook.com/DKEdkeDKE.