If you are very quick and head over to the 64 Colors store, you will be able to purchase this beautiful wooden 'Devour Me Marshall'.
[frame align="center"]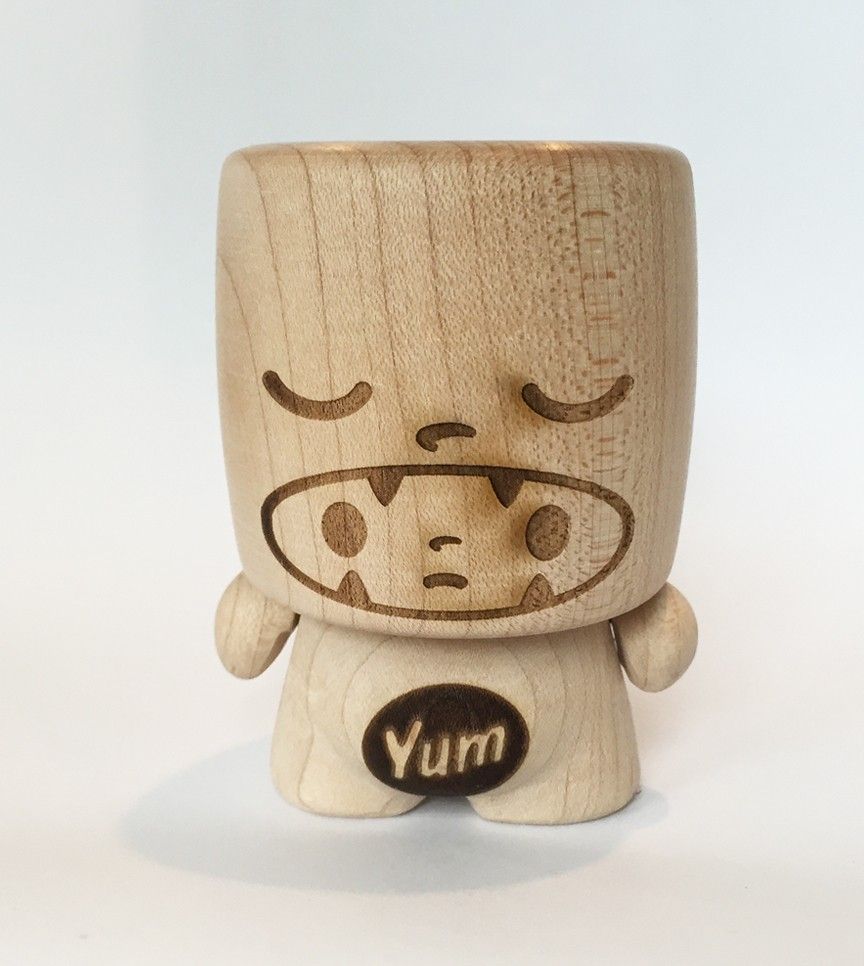 [/frame]
Limited to 11 pieces, 6 pieces remain. That won't be long though, we'd imagine. Priced at $125 (around £82). Standing at 3.5″ this is hand made from solid maple wood.
Head rotates 360° and is attached by wood dowel, arms move and are also attached by wooden dowel.
[frame align="center"]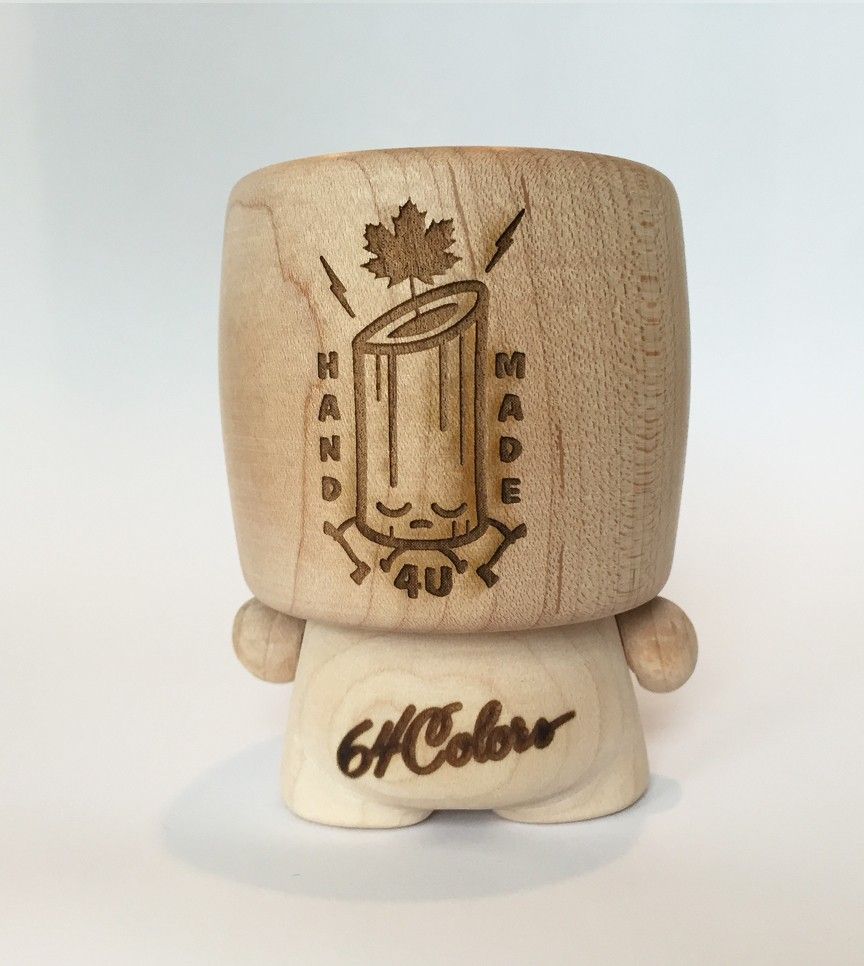 [/frame]
Graphics are laser.
Includes collectible 1″ badge and nifty hang tag!
You can go here to try and purchase one of these awesome maple Marshall Marshmallows!