As promised, ranging from the Demon Craft Solo Show, Demon Craft Fans PREPARE for the takeover! Scotty Wang aka Scotty.W.Toys transform his Demon Craft into THANOS style, HA. As seen last month HERE.  A fair few of you messaged in to ask how on earth can you get your hands on one? We've worked hard to make your dreams come closer to owning one. Today Scotty Wang x ToyZero Plus announced 5pcs saved for a INTERNATIONAL LOTTERY of Demon Craft The Destroyer run by The Toy Chronicle.
The announced "Demon Craft.The Destroyer" by Scotty Wang and TOYZEROPLUS, has drawn HUGE attention from the fans, and we had recently received lots of queries regarding the sale details of this piece. And today, The Toy Chronicle bringing you some good news! (ok, maybe not good news for your bank account)
We will be holding an lottery for Limited to 5PCS of "The Destroyer"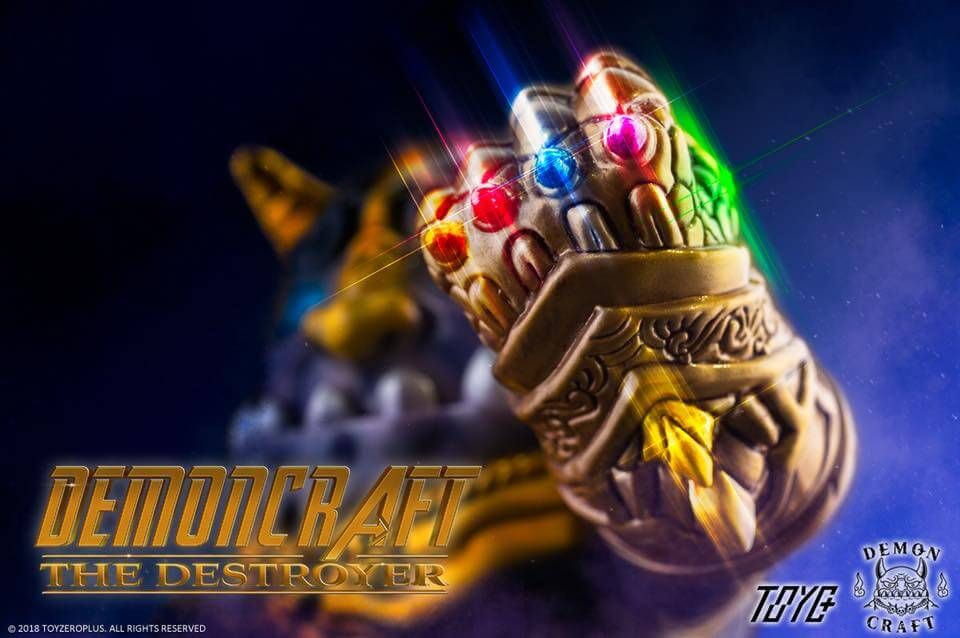 He is strong…everyone is scared of him; When he snap his fingers, it would wipe out half of the universe; He is coming, he is….."The Destroyer".
Scotty Wang Scotty.W.Toys bring us the most powerful being in the universe, by introducing "The Destroyer", a special edition of Demon Craft with a newly sculpted gauntlet. Demon Craft.The Destroyer will be available ONLY on the upcoming "Demon Craft Solo Show" This weekend at Hong Kong at Vintage & Vinyl Club 膠易廣場 and our EXCLUSIVE INTERNATIONAL LOTTERY.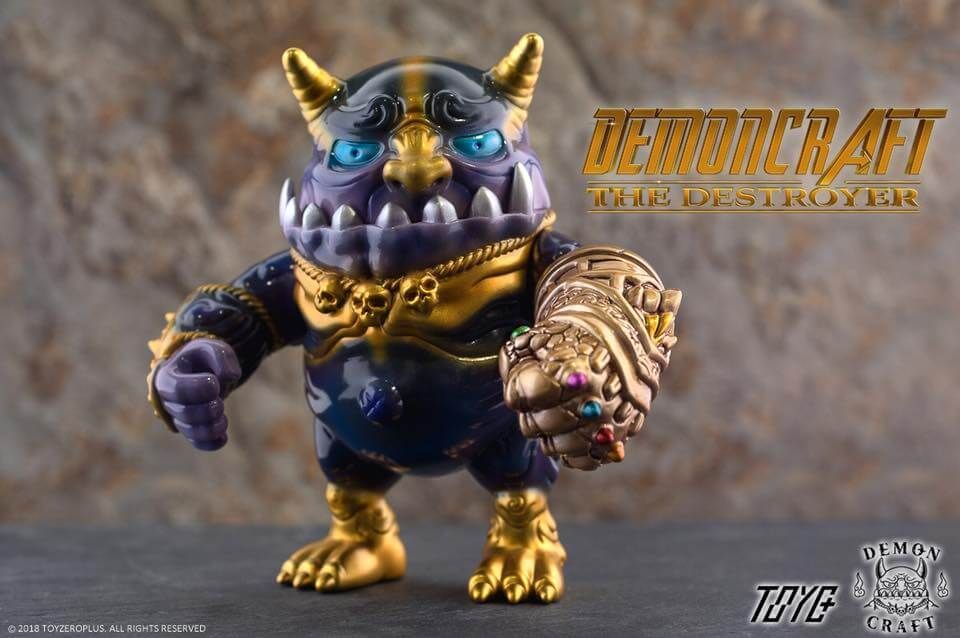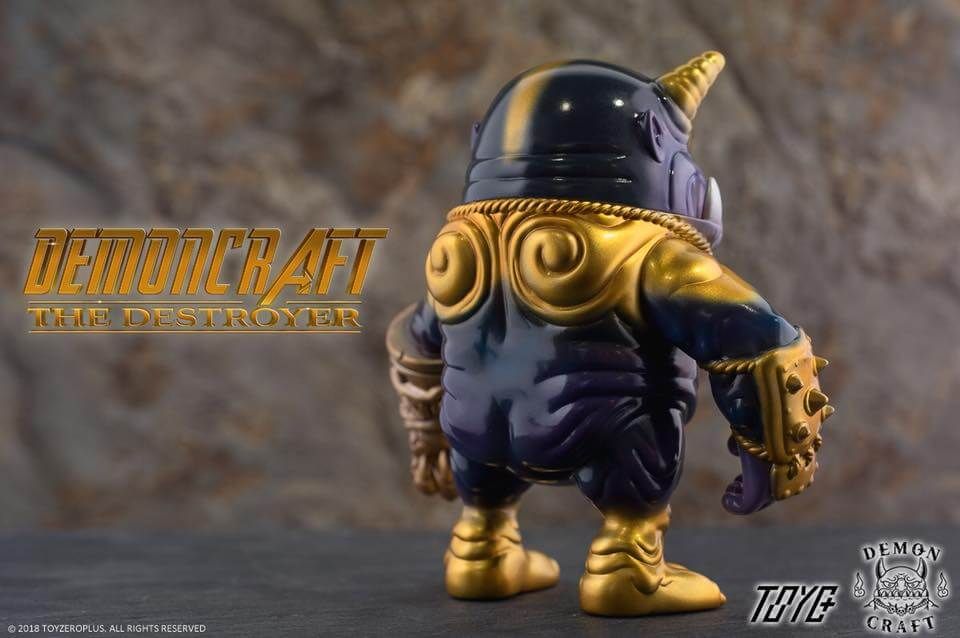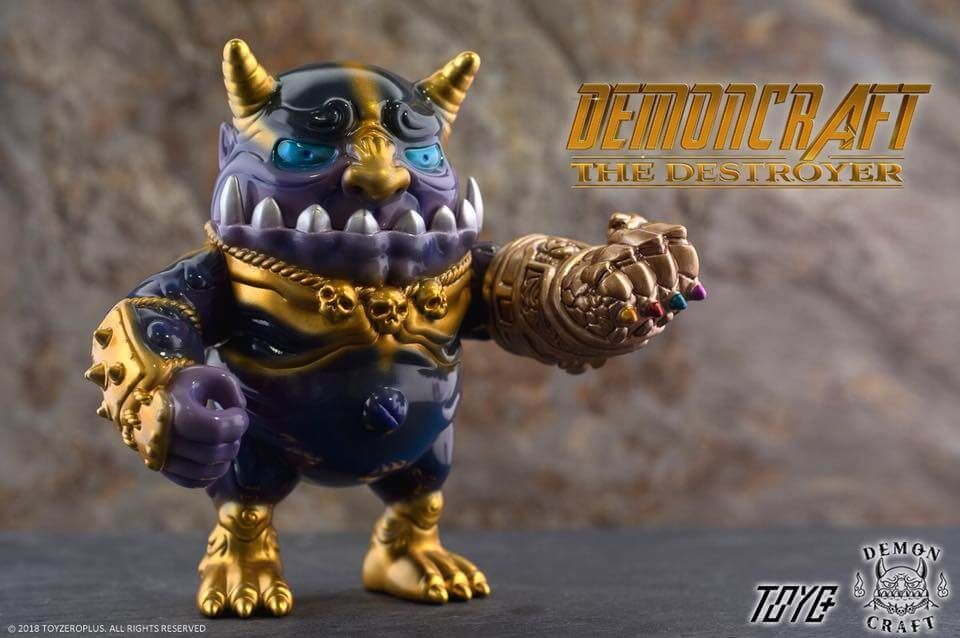 Limited to 5/pcs for International, Demon Craft.The Destroyer will be available through ONLINE LOTTERY, please fill in the Google form  from the link below, the list of successful applicants will be selected/drawn randomly via the computer system, final result will be announce on The Toy Chronicle on 11th June, 2018. Purchase link will also send to all winners via email.
To ENTER fill in (line will be active from Friday 1pm HK time)  —> https://goo.gl/forms/i7AuWQclajjZkjy83
* Price: HKD880
* Limited to 5/pcs for online registration
* Shipping in 3 days after payment confirmed
* Shipping – Freight collect for Hong Kong, Macau & China ; HKD$60 Shipping fee for Taiwan & Overseas
*Online registration deadline is 11:59PM on 10th June, 2018*
*Only successful applicants will be received confirmation emails.*
*The Toy Chronicle & TOYZEROPLUS reserves the right of final decision.*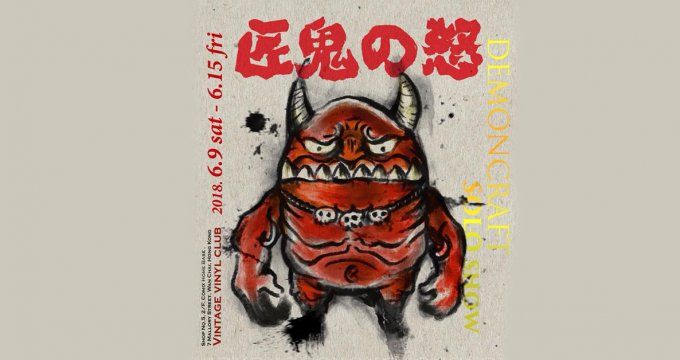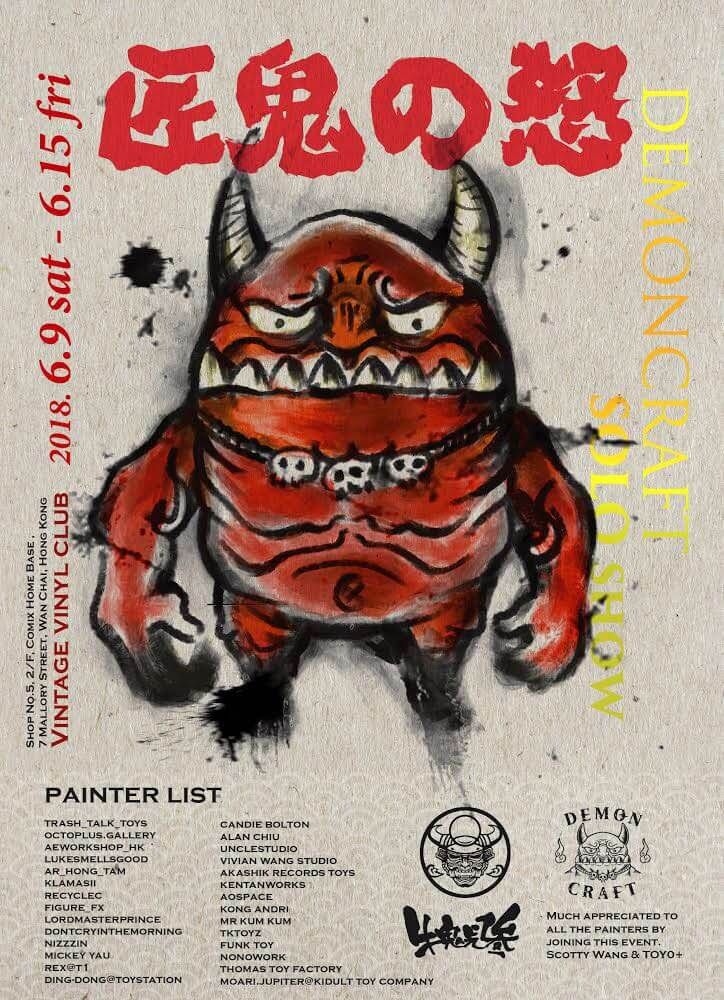 "DEMON CRAFT SOLO SHOW" will be held from 9th-15th at Vintage & Vinyl Club 膠易廣場. Come with us to feel the Power of "Demon", on 9th June (SAT)!
DEMON CRAFT SOLO SHOW
Date: 9th – 15th June 2018
Venue: Vintage Vinyl Club
VIP Section: 6 – 9:30PM (8th June)
Need a review? Check out our FACEBOOK LIVE Stream below.

If you want to get your Designer Toy news first, you should look to download our new TTC Mobile App. Designer Toy news direct to your smartphone. No dealing with social media algorithms.
http://toyzeroplus.com/ for more vinyl goodness.
Find Scotty on Facebook and Instagram.