Once destined for PTS 2021, now there's a glimmer of hope in owning this DEDE X IXTEE Edition in a matter of hours TODAY! Dede the Spider Baby returns! Abao's demonic design has transformed into this creepy yet dapper variant. China based IXTEE adds their flair to ABAO's DEDE and now look how cool creepy but all too cute… DEDE is. Could be the quickest bartender in the world!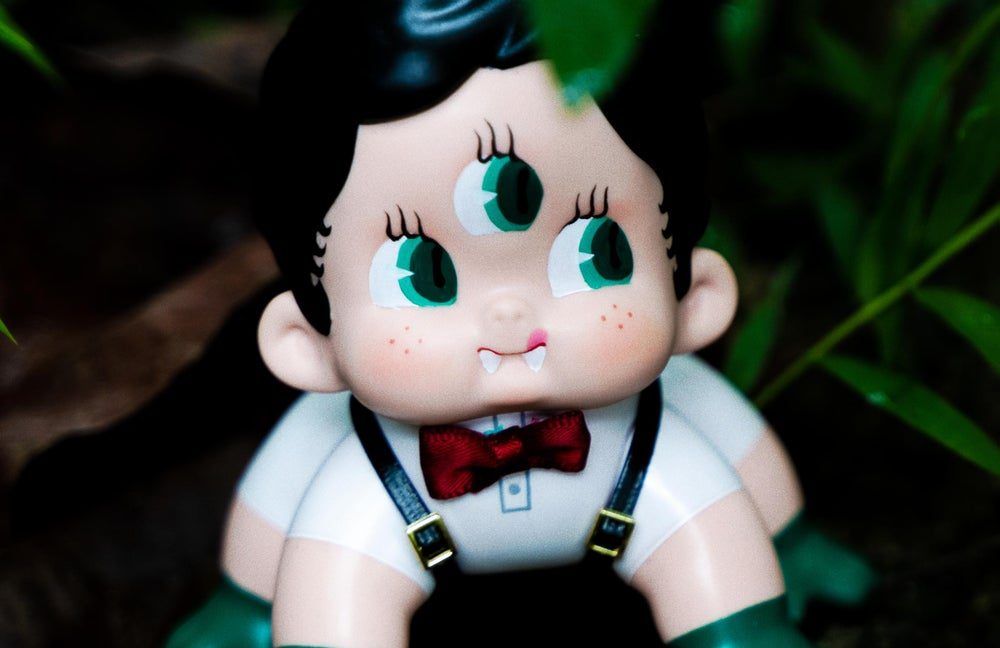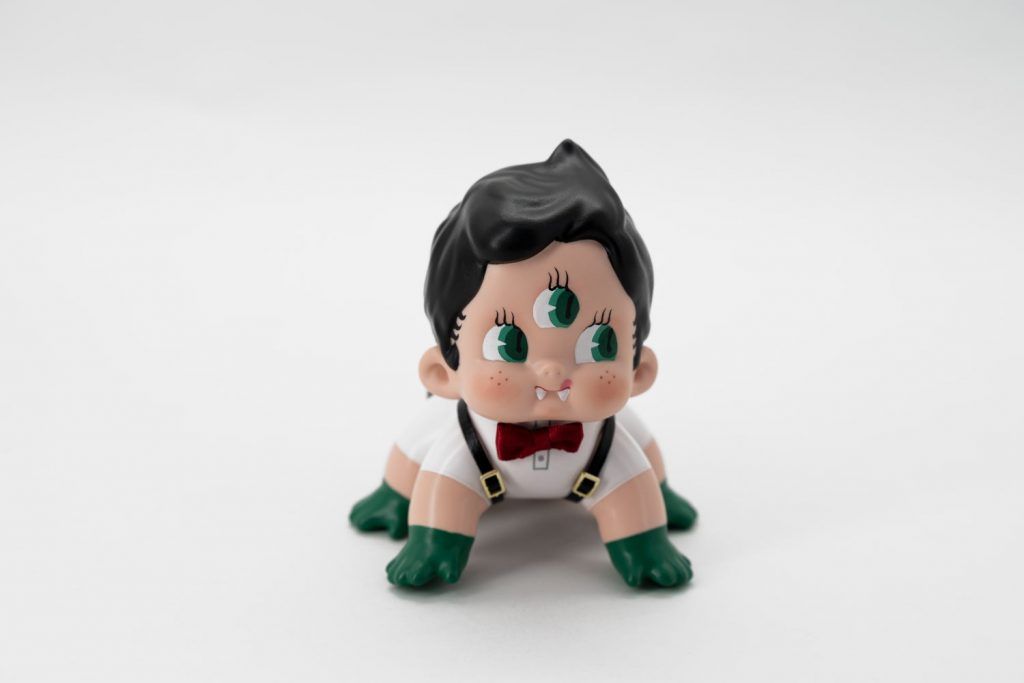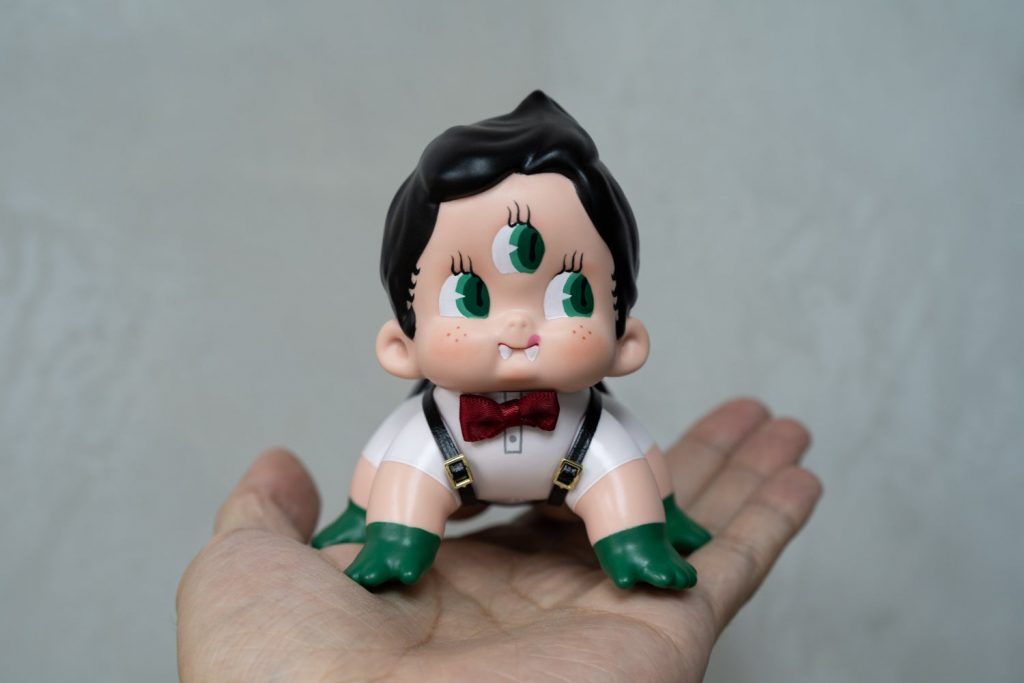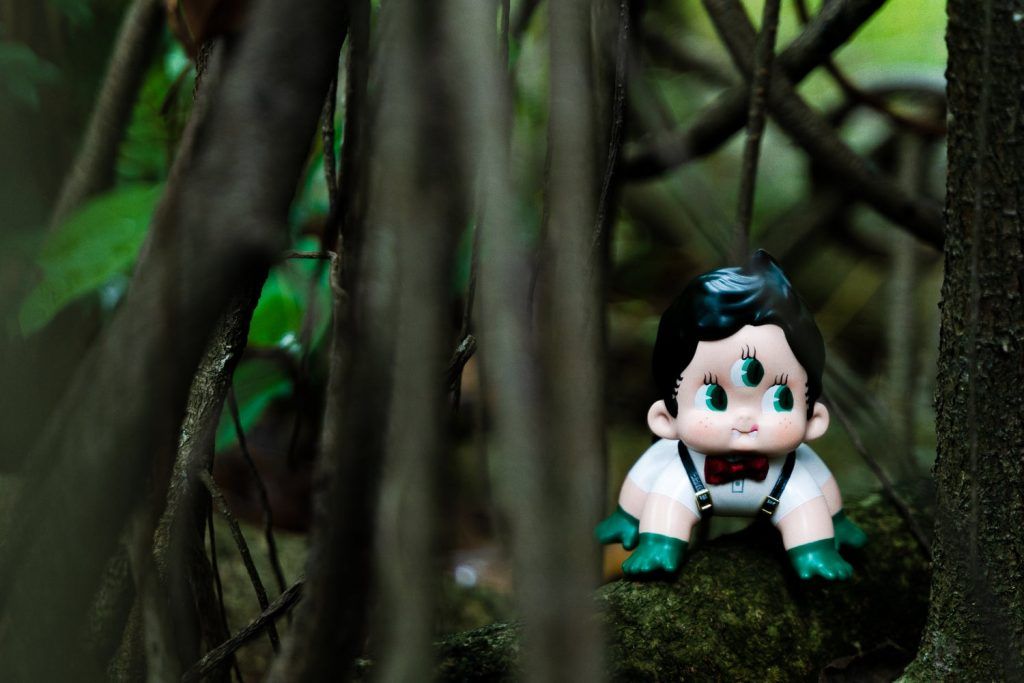 DIMENSIONS: APPROX 4.5″
MATERIALS: SOFT VINYL & HAND FINISHED.
PACKAGING: HEADER & POLYBAG
ON SALE SATURDAY 14TH AUGUST
UK: 16:00PM
HK: 23:00PM
JPN: 00:00AM (15TH AUG)
NYC: 11:00AM
LA: 8:00AM
WHERE: http://store.unboxindustries.info
PRICE: $65 USD Each
The multi-disciplined artist first captured our hearts with her 2D artwork via Deviantart and the unforgettable resin/plush Call Duck and now RAABBIT. Welcome to the world of ABAO. Similar to the previously released resin edition, we get to see it in its glory.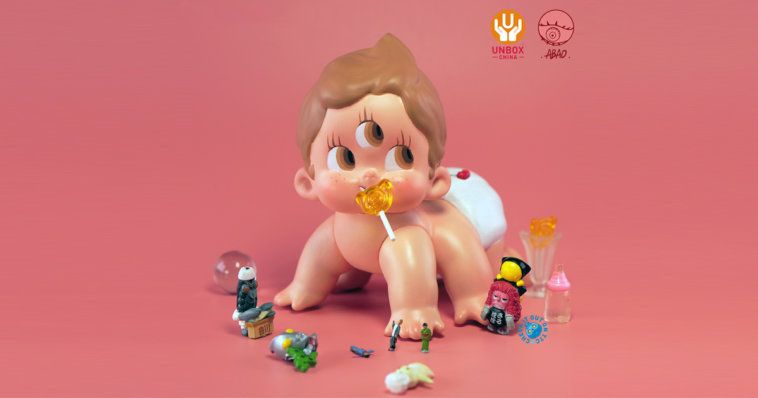 Lets hope Unbox gets Call Duck produced too!
Find ABAO on Deviantart and Instagram.
You can get your daily Designer Toy fix from our TTC Mobile App. It's free too! FREE! Download on the iPhone or Android smartphones. Search for "The Toy Chronicle" and all your Designer Toy wishes will come true! Pretty much.
Did we fail to mention IT's FREE.