Last month we reluctantly shared the release news for Kazzrock x Secret Base Blue Half X-Ray Daruma Skull, as it might of shortened our chances in owning one. Yes, sold out quicker than a Kayne West x Adidas Yeezys and we didn't get the chance to own one of these badboys. Anyway we're not selfish so here's the next Daruma Skull release info. In collaboration with Japanese clothing brand Studio Peak Hour the DARUMA SKULL gets Studio Peak Hour colours and it looks great, more darker piece.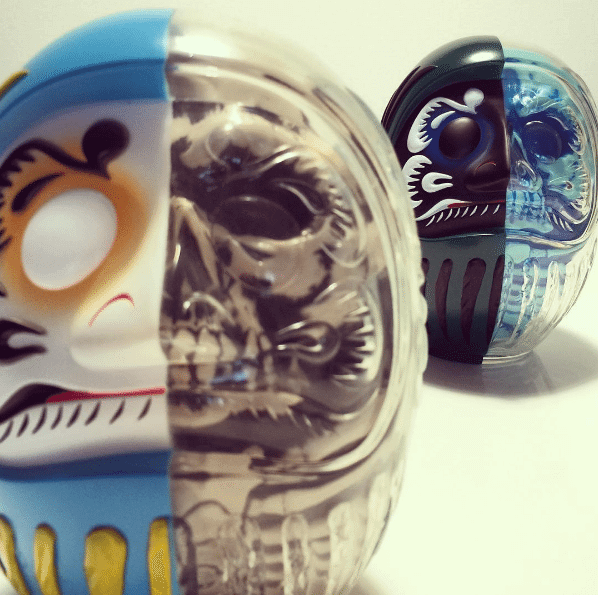 "The Daruma doll (?? daruma ?), also known as a Dharma doll, is a hollow, round, Japanese traditional doll modeled after Bodhidharma, the founder of the Zen sect of Buddhism. These dolls, though typically red and depicting a bearded man (Dharma), vary greatly in color and design depending on region and artist."- Wiki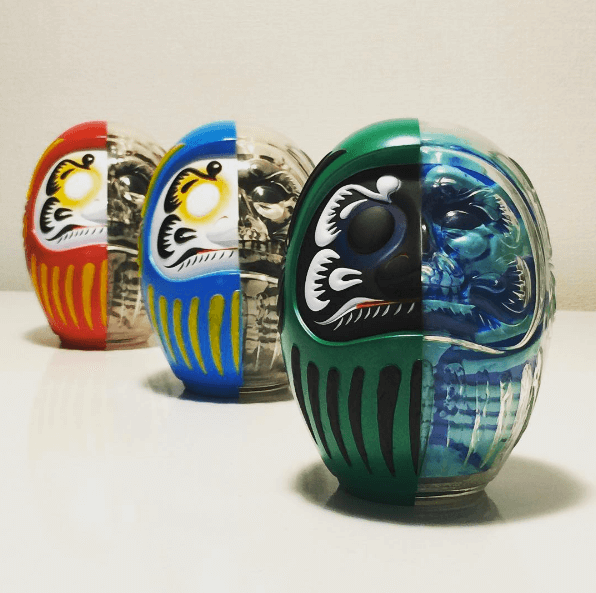 Loving that light blue X-Ray skull. We will update you with clearer photos in due time. Stay tuned.
18th June Saturday Japan 12:00?noon time at http://www.secret-b.com or peakhour.jp.
We recomend using http://www.worldtimebuddy.com/ to find your timezone.
(Photo and info lifted from Kazzrock)