It's time, no more teasing from Scotty W Toys x ToyZero Plus.  Here they are, can we get a Daruma roll, please.Whilst Daruma dolls are seen as a symbol of perseverance and good luck, making them a popular gift of encouragement. Scotty W Toys x ToyZero Plus reunite for the next project Daruma Demon Craft! Some legends say, the Daruma Demon Craft was forged from ancient dragons blood and the tears of a demon. Others say Daruma Demon Craft is the pre-evolution of Demon Craft that's been trapped in a Daruma waiting for the right owner to unleash its full power.  You can choose to believe or not, one thing we believe is Scotty w x ToyZero Plus will be debuting at Taipei Toy Festival 2017.
Japanese craftsman formed "Demon Craft" in order to save his daughter caught by monsters; On the way while he is looking for his daughter, He met "Tengu" which given him a "Daruma Amulet", both the power of demon and daruma combined together, and finally formed a tiny and anger – "Demon Craft DARUMA"!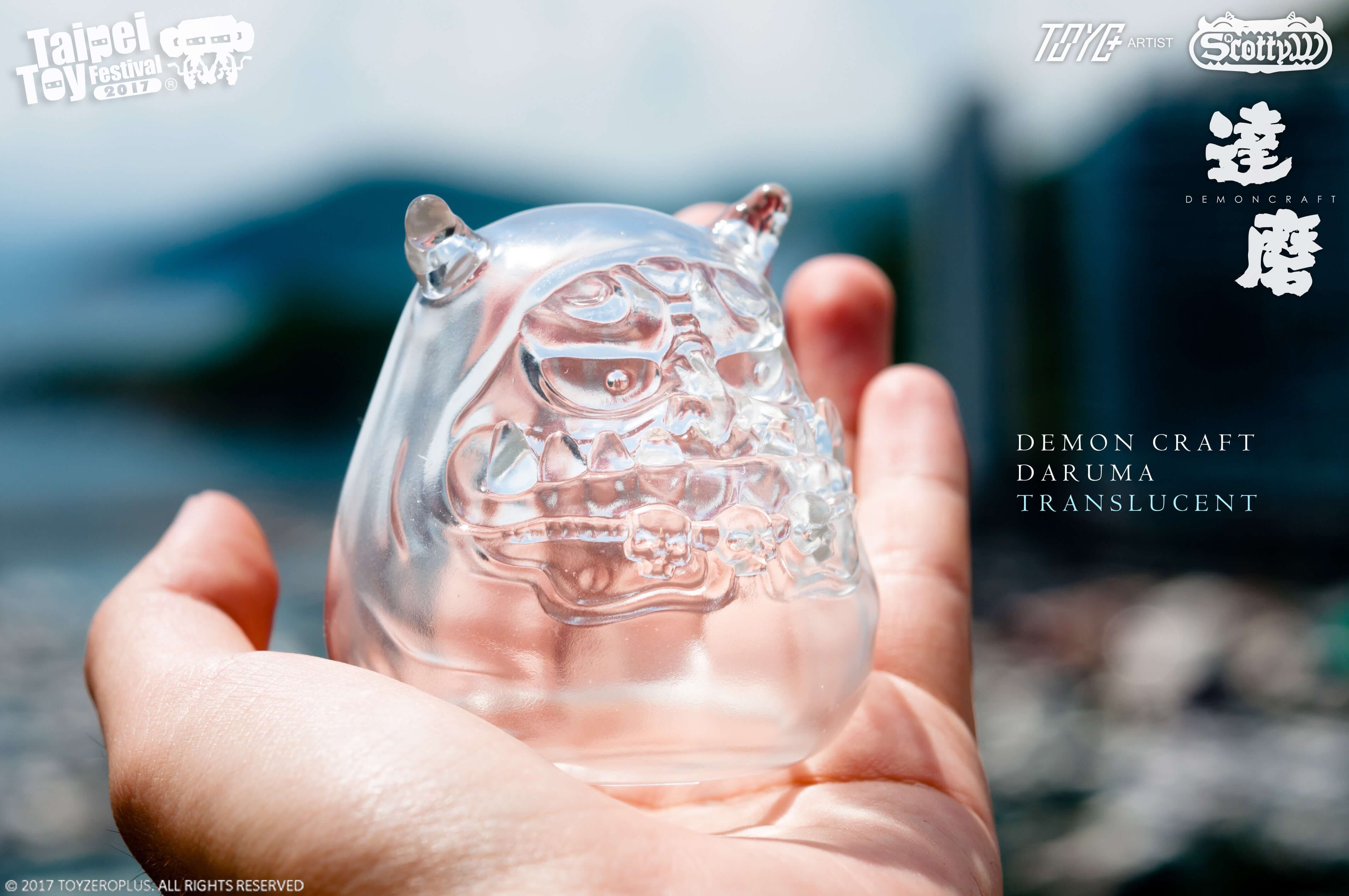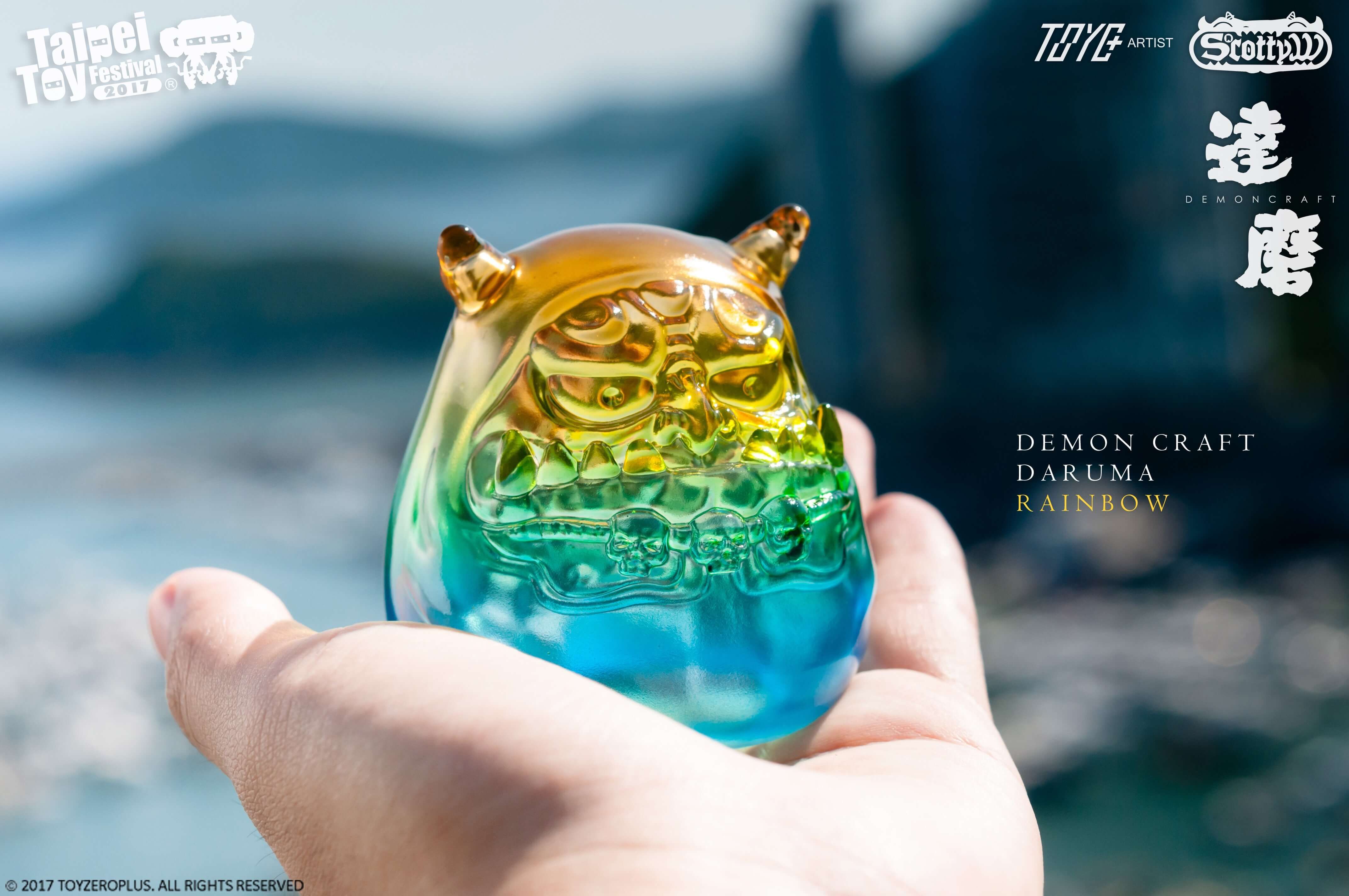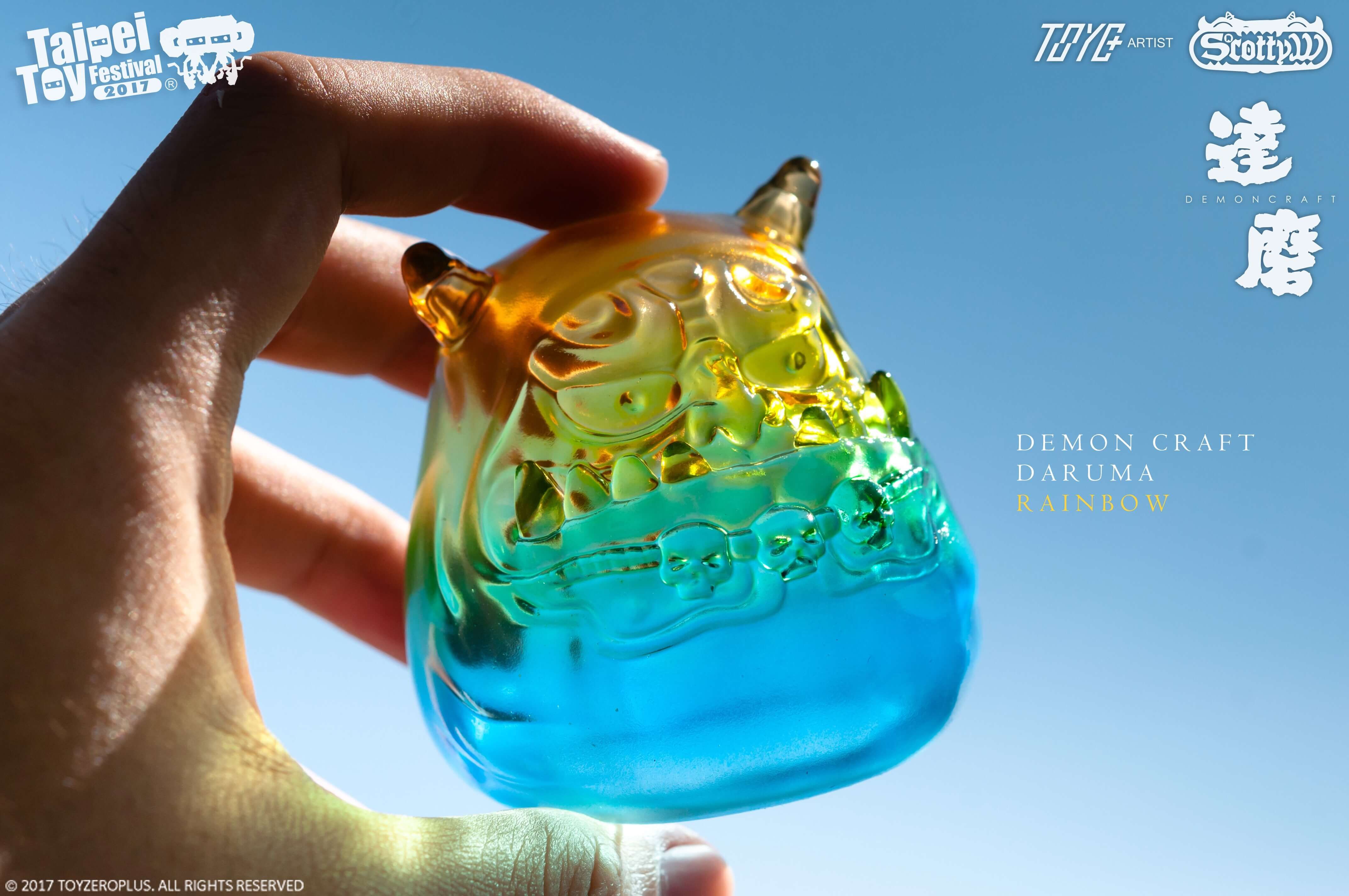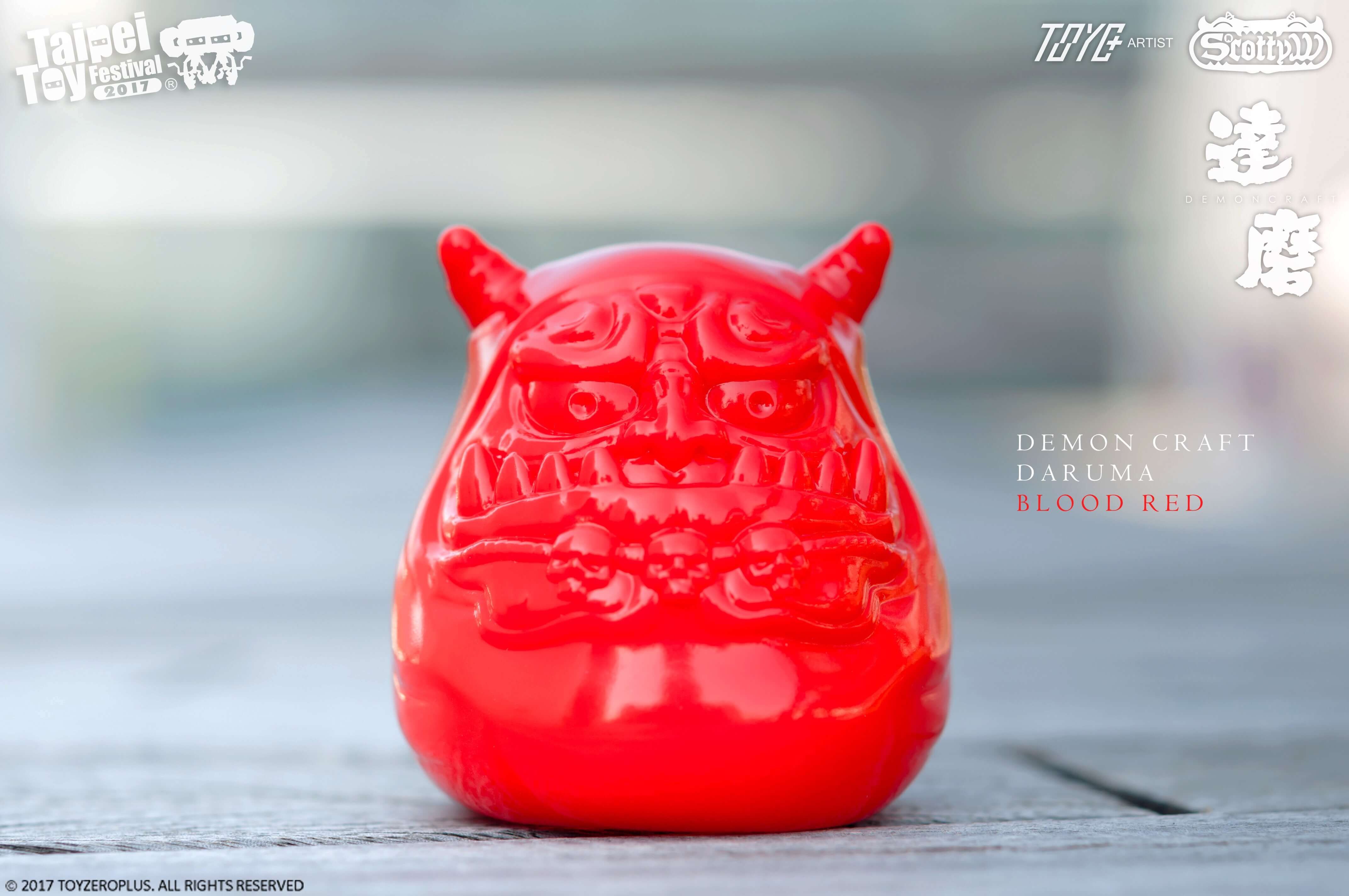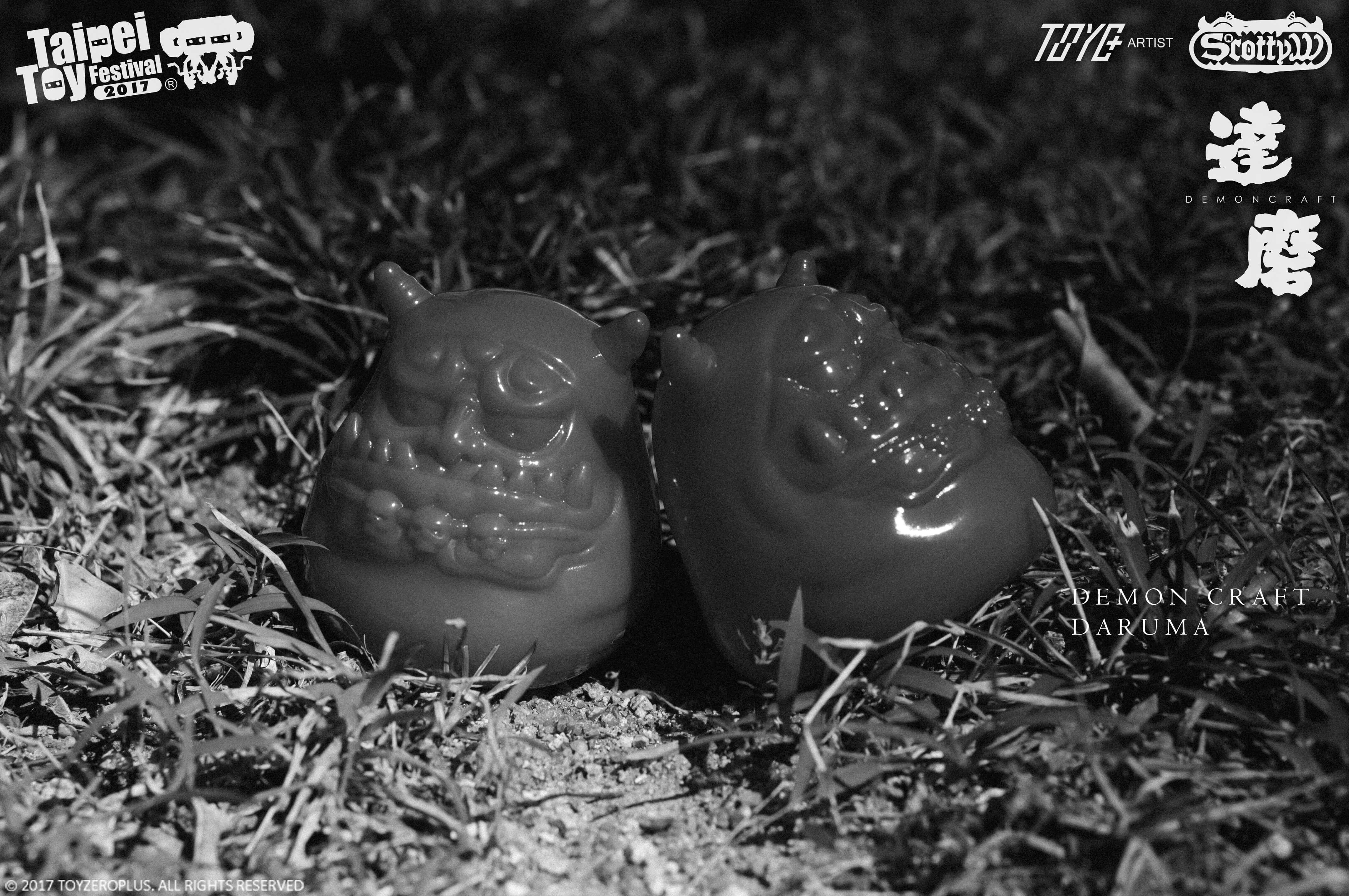 Demon Craft has become one of the collectors' favourite, today TOY0+ would like to announce a new collaboration project with Scotty.W.Toy, and bring collectors a new series – Demon Craft Daruma, which will be available at Taipei Toy Festival 2017(TTF).
Demon Craft Daruma is 6.1cm tall with a packaging box, available colour included: Blood Red/Translucent/Rainbow editions.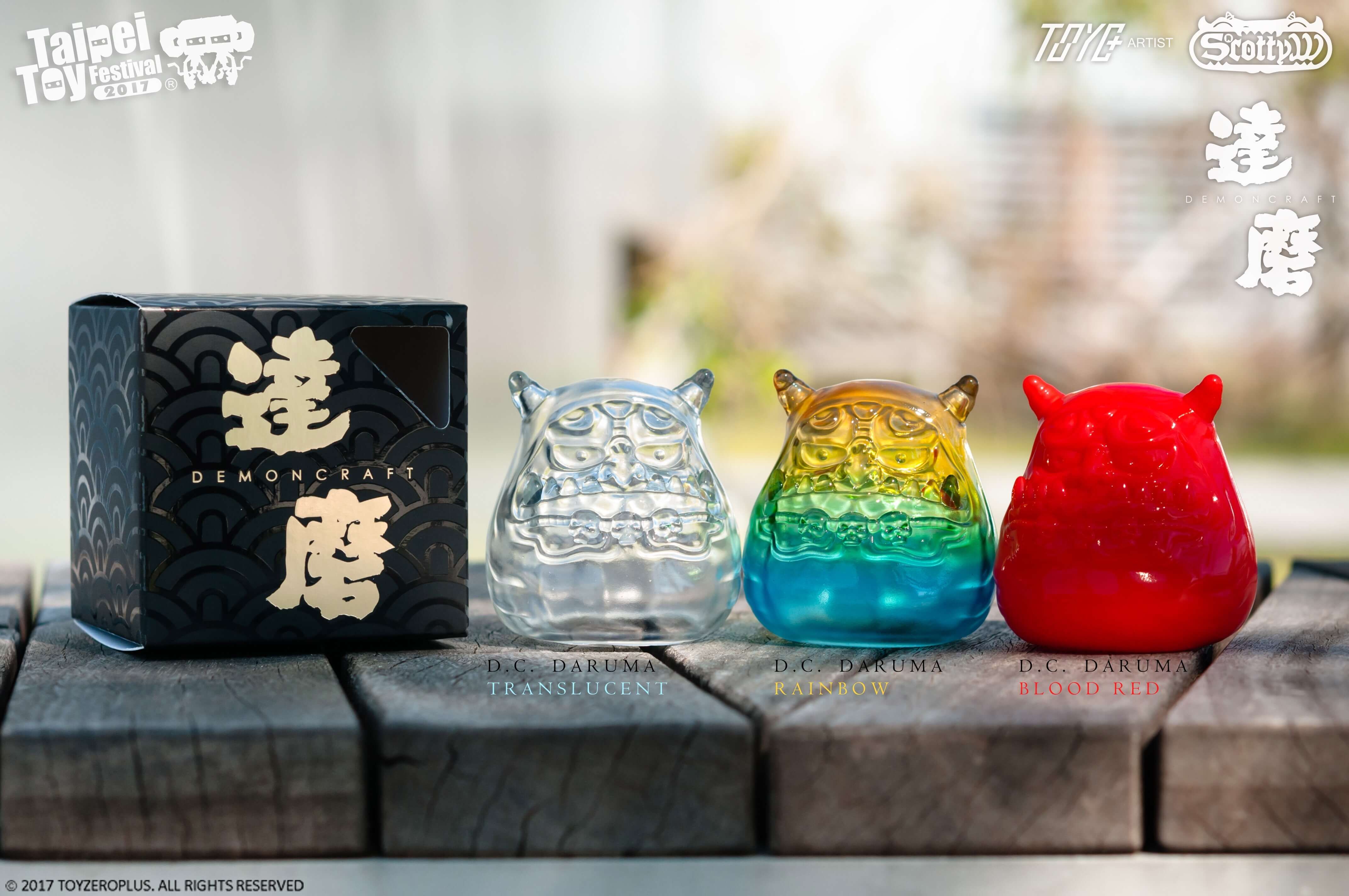 There is few exclusive colour will be announced and available for sale at TTF2017, as a big fan of Demon Craft, Daruma edition will be the collectables that you couldn't miss in 2017!
Scotty w x ToyZero Plus at booth A110 at TTE 2017.
2017.10.7 Sat. – 2017.10.10 Tue.
VENUE ?HUASHAN1914 CREATIVE PARK
Look out for this EXCLUSIVE Humanoid Demon Craft!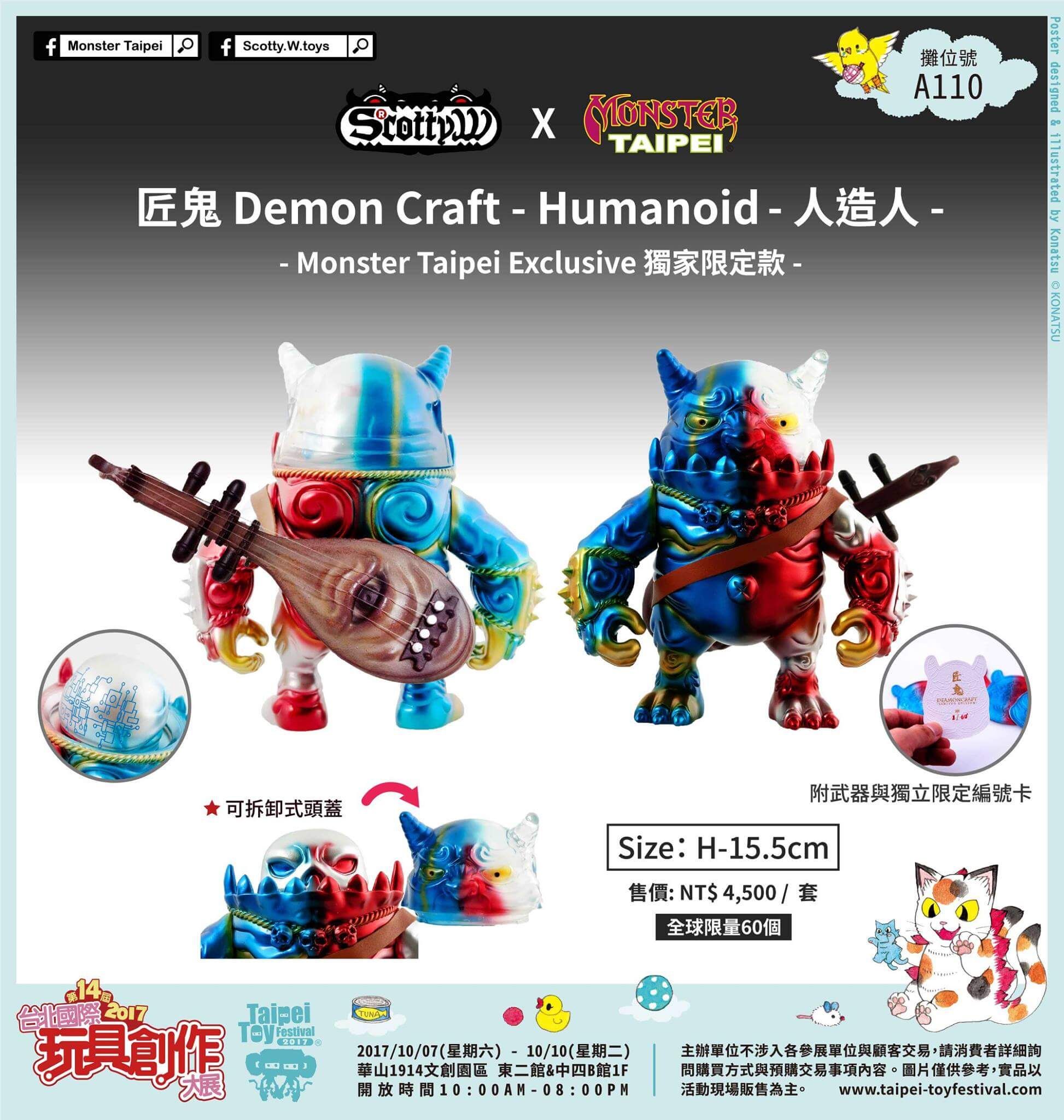 Need a review? Check out our FACEBOOK LIVE Stream below.

Check out more prototypes from ToyZero Plus on out Facebook LIVE stream below.
http://toyzeroplus.com/ for more vinyl goodness.
Find Scotty on Facebook and Instagram.