DTA 2015 Winner and all-round great guy, Nugglife, has updated his store with a number of items which we think you'd be interested in. Check them out below…
1)  "Crystal Blue Walter"  Based off the TV series Breaking Bad, sculpted by Nugglife produced by Task Oner, Nugglife Resin's presents Walter White in clear blue resin. standing 2.75 inches tall, limited run of 10 pieces, signed and numbered, comes with a surprise print.  $50/£34 each. Unfortunately, these didn't last long and have already sold out. If you could pick one up, you could have done so HERE.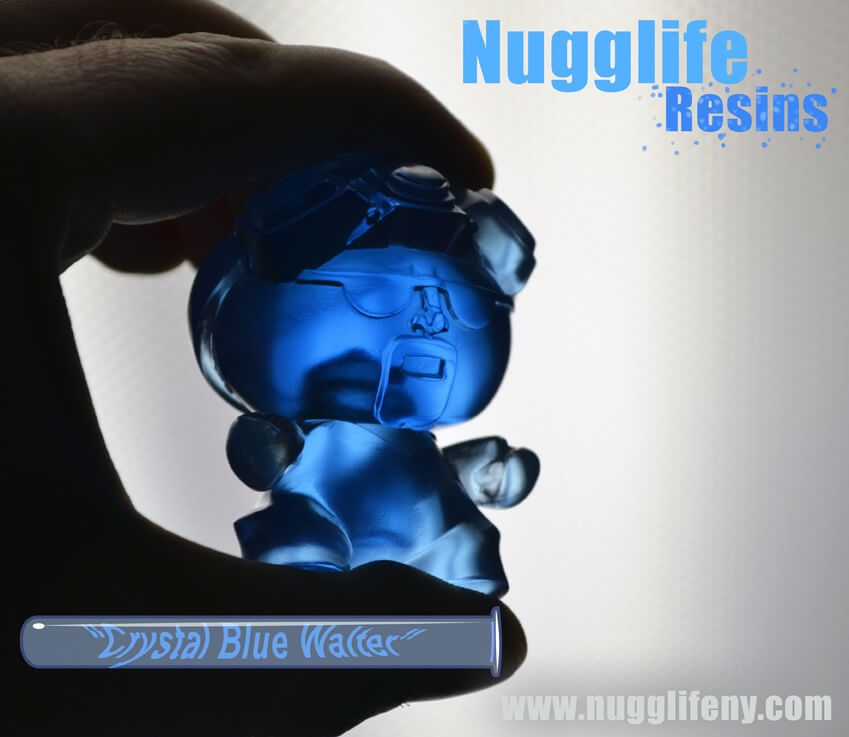 2)  "Walter White"  the last of the series.  The sculpt used to produce the Blue Hustle Series.  This series is officially retired.  Hand sculpted and painted standing 2.75 inches, all accessories included. Priced at $160/£108. Again, unfortunately, Walter White is already sold out.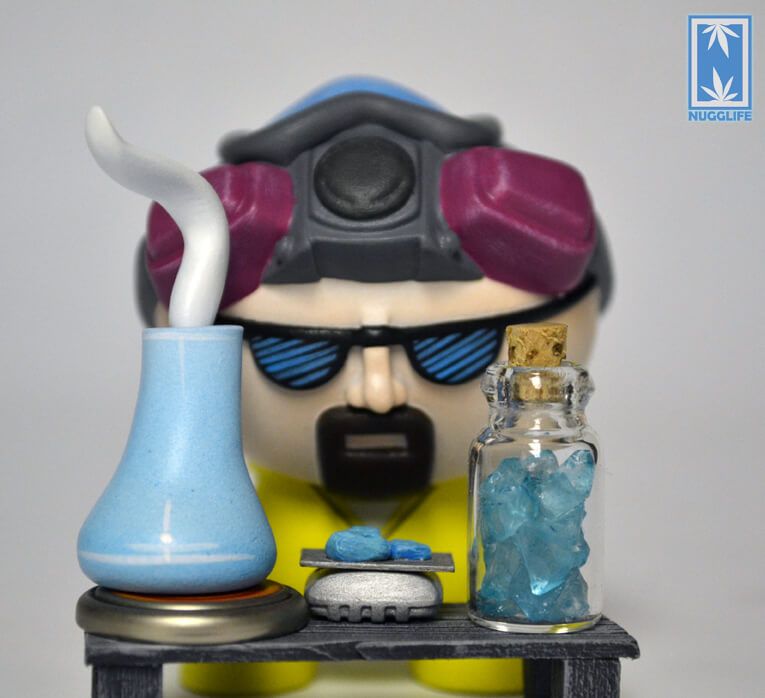 3)  "Winters Gro-Op"  based off a 3 inch custom dunny.  Even at natures works going is always an option. Priced at $105/£70. You can pick up Winters Gro-Op on the Nugglife Store HERE.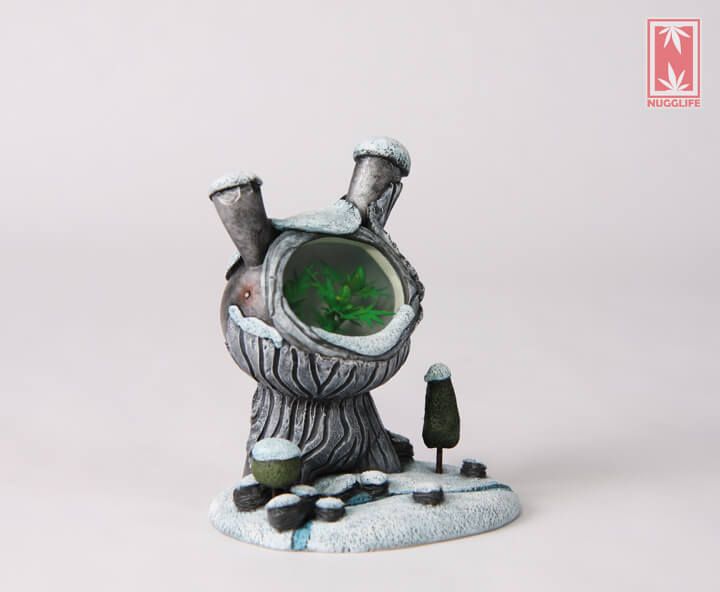 4) "Nugg Dumpling" based off the Shawnimals pocket pork dumpling.  Weird things come to mind when focused.  Priced at $60/£40. You can pick up Nugg Dumpling HERE on the Nugglife store.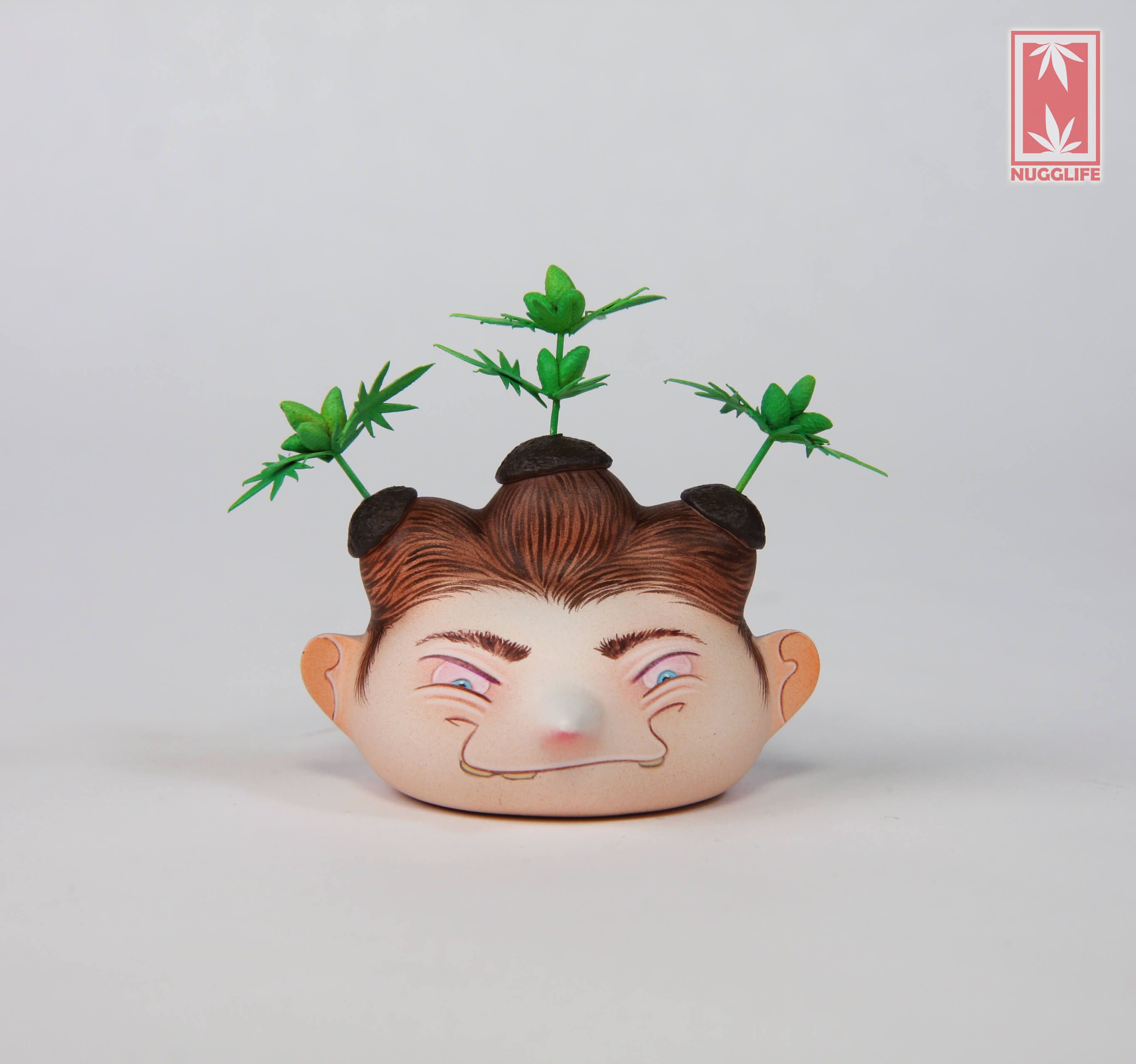 Go check out Nugglife on Facebook, Twitter, Instagram and his own website HERE.