Surprise Halloween drop for Stick up Monsters! You thought Javier Jiménez was only releasing the Oni Dorobanii for Halloween? Well, so did we. He did in fact surprised us with this new version of the popular Wananeko, and we are glad he didn't left him out of the season celebrations!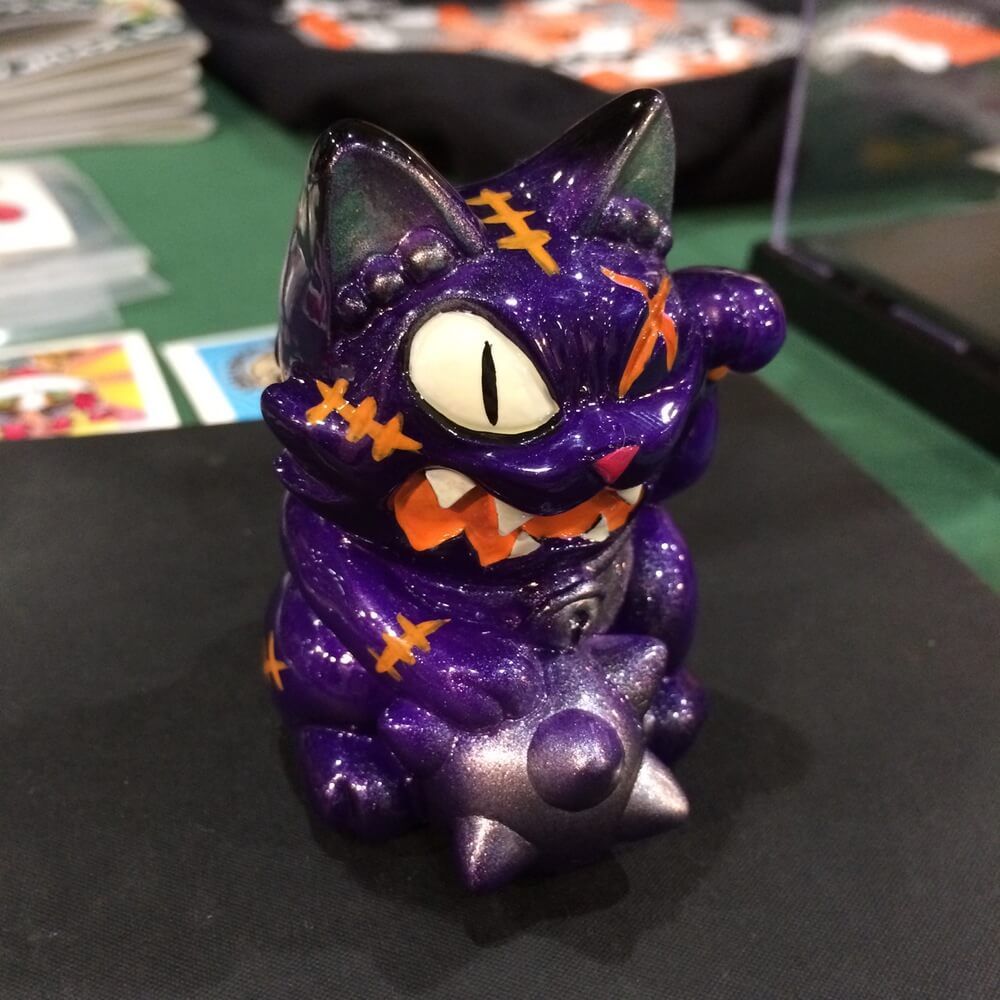 THe Maneki Wananeko in Halloween version as painted with metallic purple, silver and orange halloween details. Very limited stock and looking sweeter than ever (some of us like hardcore thing ok?).
[slider source="media: 58700,58701,58702″ width="1000″ height="1000″ title="no"]
Available NOW at http://www.stickupmonsters.bigcartel.com/product/halloween-maneki-wananeko for only $30 each, don't let it get away! Only a few are left!
Give him a Holla Via Facebook , Deviantart , Website , Instagram and Twitter.