Quick heads up ladies and gentlemen, Melita Curphy AKA Miss Monster has two fantastic mythical DIY monsters up for pre-order. Melita's Cragnogs and Flocculent Craws are two examples why we love Melita's work, her non-generic style does it for us. Time to take advantage and get yourself Miss Monsters artwork before the per-order closes.
Cragnogs are hearty , tough creatures who can withstand high temperatures that would kill other animals. They are attracted to heat and if you have a fireplace they will curl up in the embers once the fire dies out. This is super cute until they wake up covered in soot and leap all over your couch or have a nice roll on the carpet. Cragnogs are very loyal and try their best to come off like regal guardians but they also find it impossible to keep up a stoic image all of the time. Their doofy, slobbery mush personality will always shine through sooner or later!
[slider source="media: 40450,40449,40448″ width="1400″ height="1100″ title="no"]
 4.5″ figure priced at $52 each.
Flocculent Craws are a strange bunch. Their wooly look is made up of not quite fur but not really what you'd call feathers. They are lazy critters with a cat-like personality and spend most of their time fluffed, napping on one leg. Craws can be taught to say a few words in their gravelly voice but they tend to pick up naughty language and will belt out swear words at very inconvenient times. I do not know how they can tell a "bad" word from any other- but they know. Craws are great pals and office companions- ( they do bite when surprised so keep that in mind) 4.5″ figure priced at $48.
[slider source="media: 40453,40452,40454″ width="1200″ height="1200″ title="no"]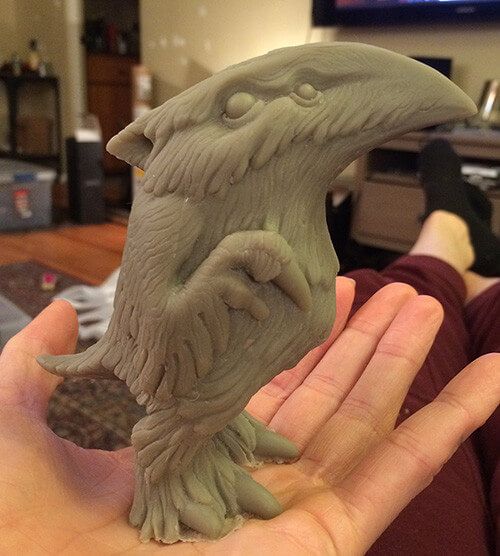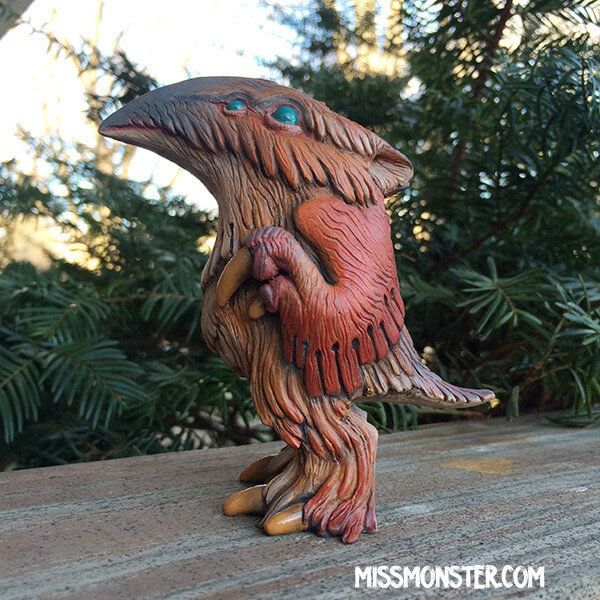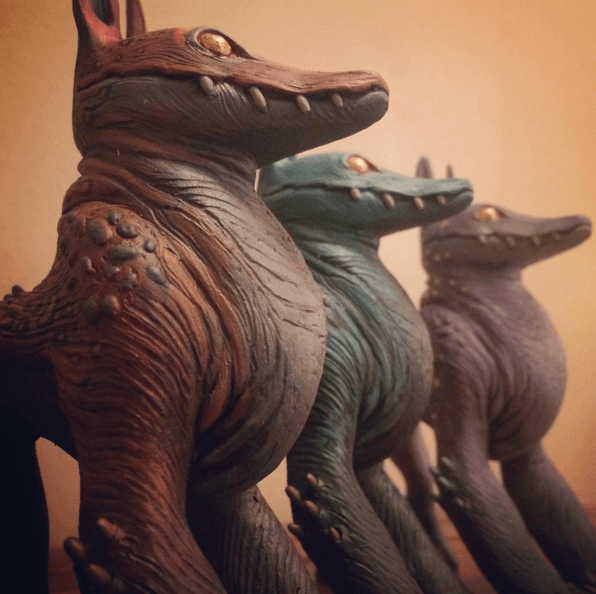 Here's a painted Flocculent Craws looks fantastic right? we could have one and leave it unpainted as the sculpt on both the Flocculent Craws and Cragnogs look great in the raw condition.
You can find them both at https://missmonster.myshopify.com/ along with other gorgeous art.
While we have your attention, did you miss Dissonance- Seraphim by Glitch Network X Melita 1/6 high end action figure? well good news you still have a chance to own one, info HERE.
Find Melita via Instagram, Twitter and her fantastic shop HERE.