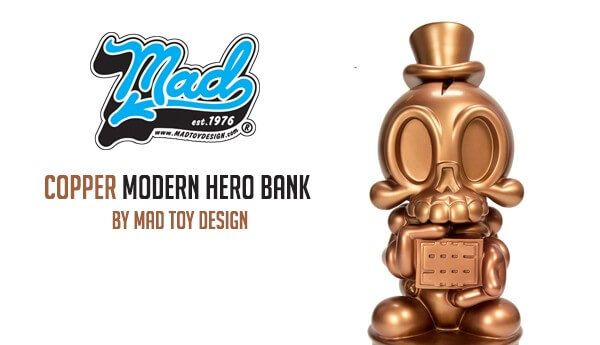 You can always bank on Jeremy "MAD" Madl especially with an 18inch of a badass design! The latest "Copper" colourway of the ?Modern Hero? banks are heading to his store, Limited to 30pcs it is surely going to break the internet.
"The Modern Hero character has taken on many forms over the years, and the latest version is a new 18 inch tall bank! This massive piece of plastic is the perfect place to store your change while saving up for that next piece of art." More like saving for ToyCon UK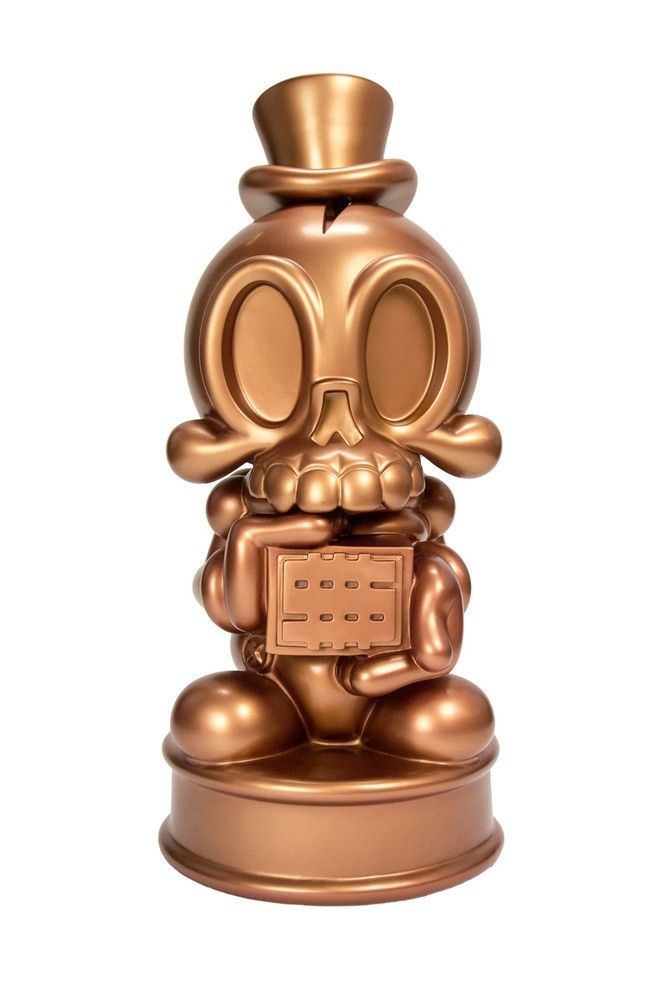 The hat is removable and reveals the coin slot on the top of the head. The head turns left and right so you can "pose" it if desired.
Priced at $150.00 (around £97 ) one of the best looking banks around, save or not save still 18inch of awesomeness, http://www.madtoystore.com is where to get one.
You can find MAD via his Twitter , Facebook and Instagram.
(all images and info lifted from http://www.madtoydesign.com/ )