Joe Ledbetter and Munky King unite again and blessing vinyl in the joint venture! Business is the last instalment of The Monkey Series by Joe Ledbetter. Bu$ine$$ Monkey now has a firm money grip and no sign of letting go, you would not want to mess with this 8inch chimp, as his mean looking bird companion looks like he can defend himself too.
"CEO? Wage slave? Either way, Monkey is ready for the rat race with his corporate duds and signature dour expression. Comes with a bossy bird telling him to make that money. "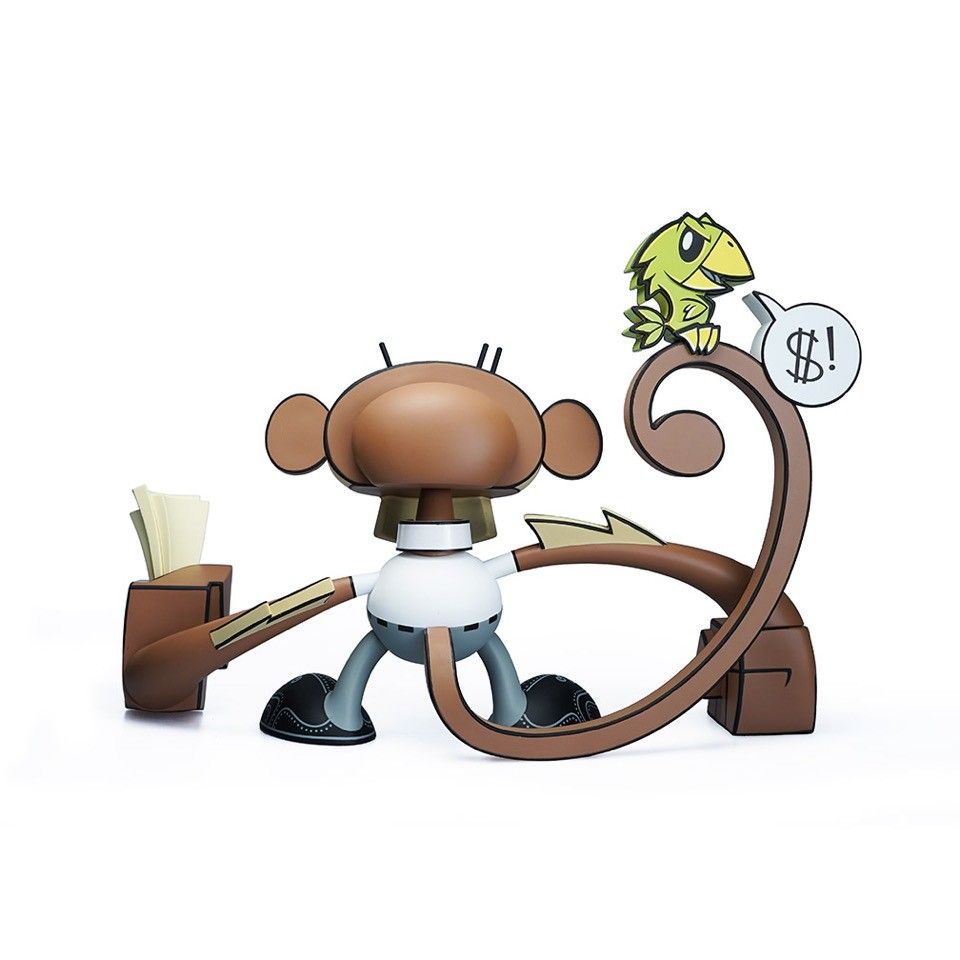 Priced at $90.00 (around £58)
Munky King Toys don't mess around when it comes to quality so this should fly off the shelfs. All you have to do is mark your calendars and set your clocks March 12th    then simply head over to https://www.munkyking.com/ you can also find Munky King via Twitter , Facebook and Instagram. Joe Ledbetter via http://www.joeledbetter.com/ Twitter ,Facebook and Instgram.
Hold UP HOLD Up Munky King Toys are also going to be holding a Instagram contest to WIN a Business Monkey! yes thats right a photo competition so quickly follow them on Instagram https://instagram.com/munkykingtoys/   for all the details.