Steady down Die Antwoord x ThreeA fans. Newsletter subscribers have just received confirmation that your wishes have come true, ¥OLANDI will have her own solo release "COOKIE THUMPER" as a part of 3Art x Die Antwoord 1/6th scale collectible figure designed by Ashley Wood.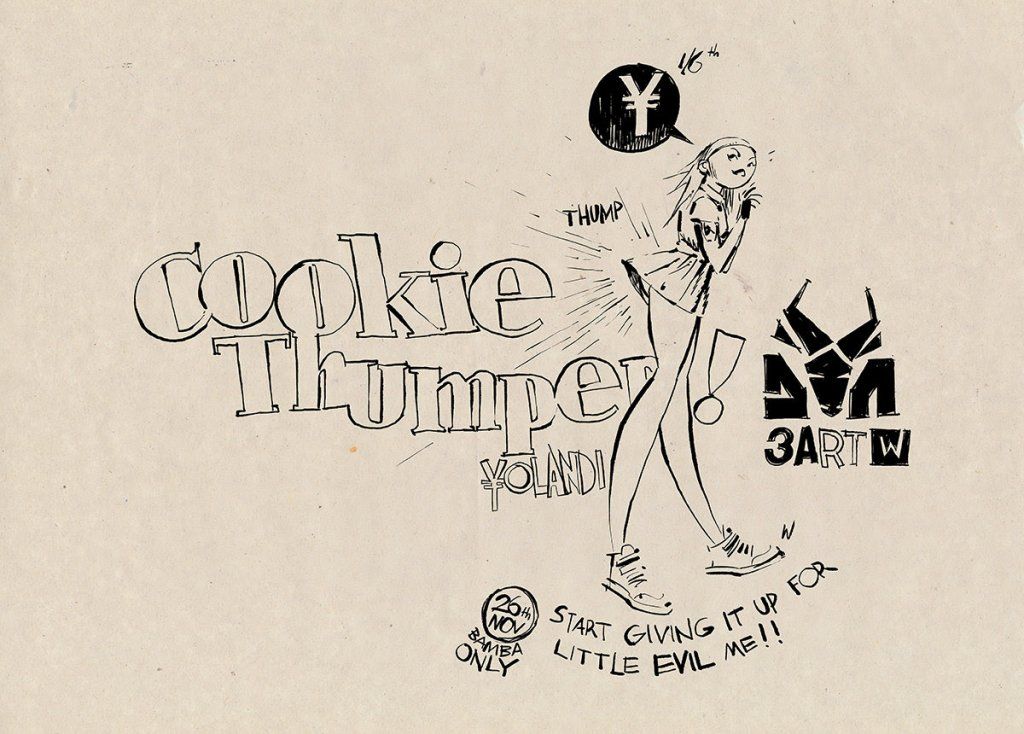 Right now we only have Ashley's artwork to go by but could the photo below be the early prototype of the Cookie Thumper ¥olandi?
NOVEMBER 26th ONLY AT BAMBALAND.com USD $140 price includes Worldwide Shipping.
If you missed the THE FUTURE DA X 3ART FROM DIE ANTWOORD X THREEA you'll find the COOKIE THUMPER ¥OLANDI  won't be the last release.