Awwww, we're talking serious #TheresaCute with these. A new release of Dewdrop by Chris Ryniak is dropping this weekend and we have the details below for all you Ryniak cuties out there. These Seafoam Dewdrops have got all the cute going on. Their little bellies you'll want to pinch. Wonderful colourway too.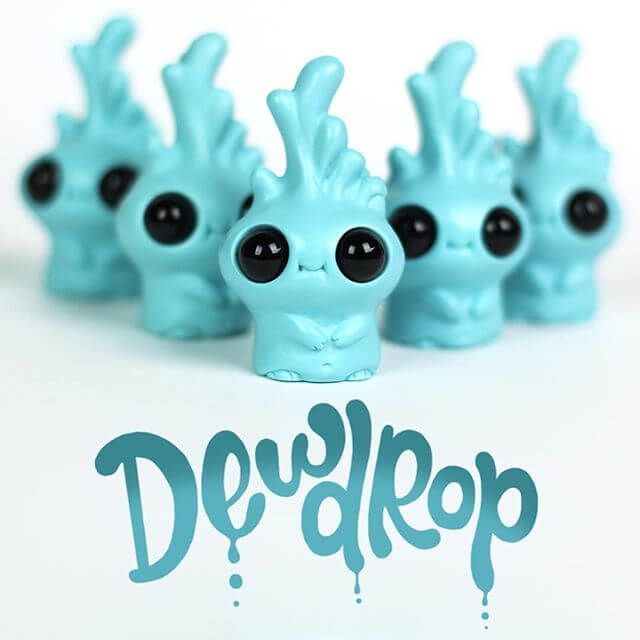 Dropping at 3pm ET (8pm GMT) on tomorrow (Saturday 3rd March) over at Ryniak's Bindlewood store HERE. Priced at $18 each. Limited to… well, we don't know for certain. Probably between 100 and 1,000,000. They'll go quick regardless of the run size, cos they're super cute and folks love the Ryniak cute. Cute.
[box title="Important Details"]
WHERE: https://bindlewood.com/
WHEN: Saturday at 3pm ET (8pm GMT)
PRICE: $18 (£13)
LIMITED: N/A
[/box]
Check out Ryniak on Instagram HERE.