Following the success of Not Another Heartless Bastard, Huck Gee has today announced the next Skullhead to be released. Cold-hearted Bastard. Not Huck, he ain't no cold-hearted bastard, however, his new Skullhead bust is.
[frame align="center"]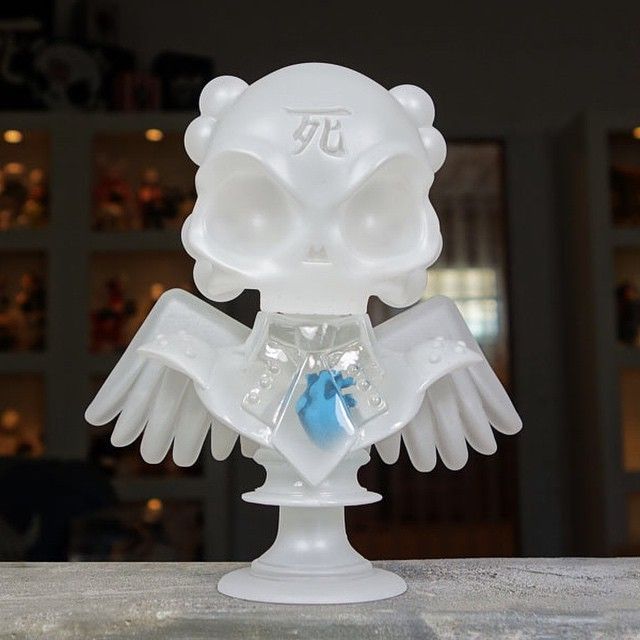 [/frame]
Following feedback regarding the pre-polished frosting from the last Skullhead release, Huck has this time applied a slightly different treatment, leaving only the chest area polished to reveal his ice cold blue heart beating below. We agree that this looks insanely good.
[quote]While he may not be entirely heartless, he can certainly be a cold hearted bastard at times.[/quote]
Cold-hearted Bastard will be released in a limited run of 10, priced at $225 (approx £150) + shipping, on Thursday 12th March at 8pm GMT on Huck's website here: http://www.huckgee.com/collections/store. Each frosted bust will come signed & numbered.
[frame align="center"]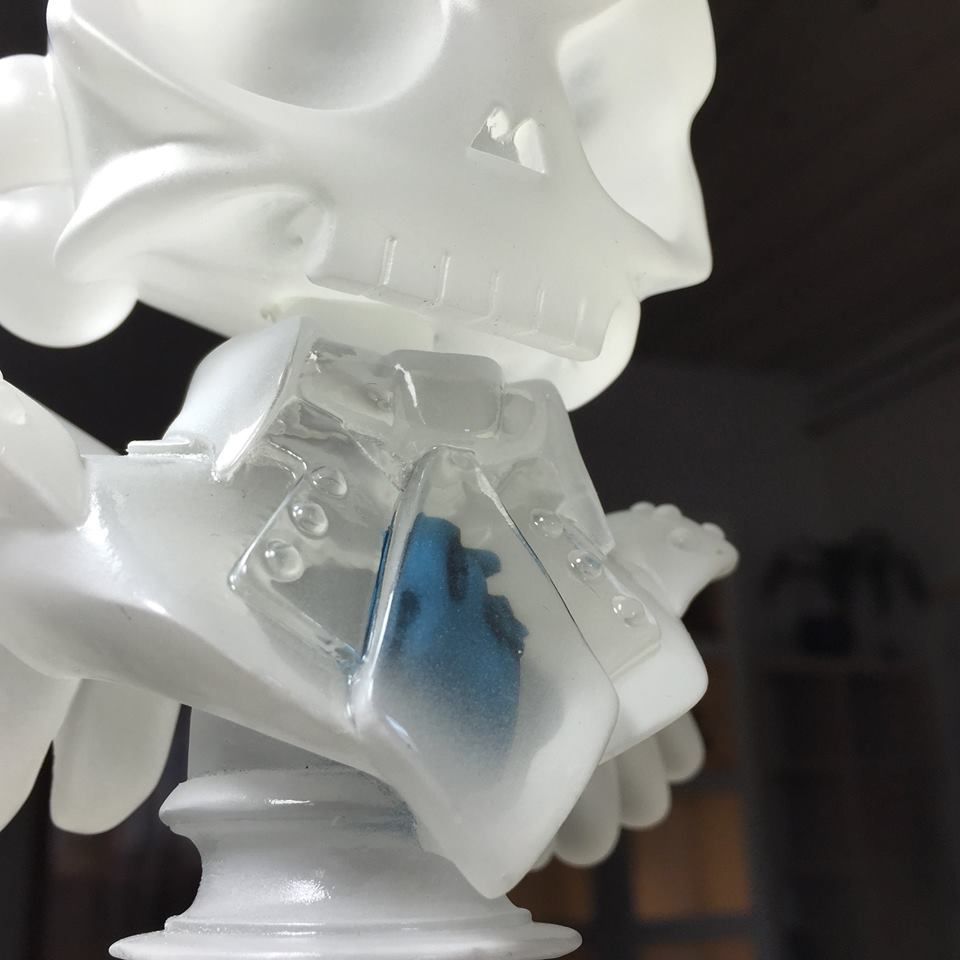 [/frame]