The celebration for The Designer Toy Awards, Best DIY Platform; The Blank, by the eternal Huck Gee, continues with the 2nd Annual Blank Show at Clutter Gallery, curated by the man himself; check who else will be in person, Mitote Rodela too!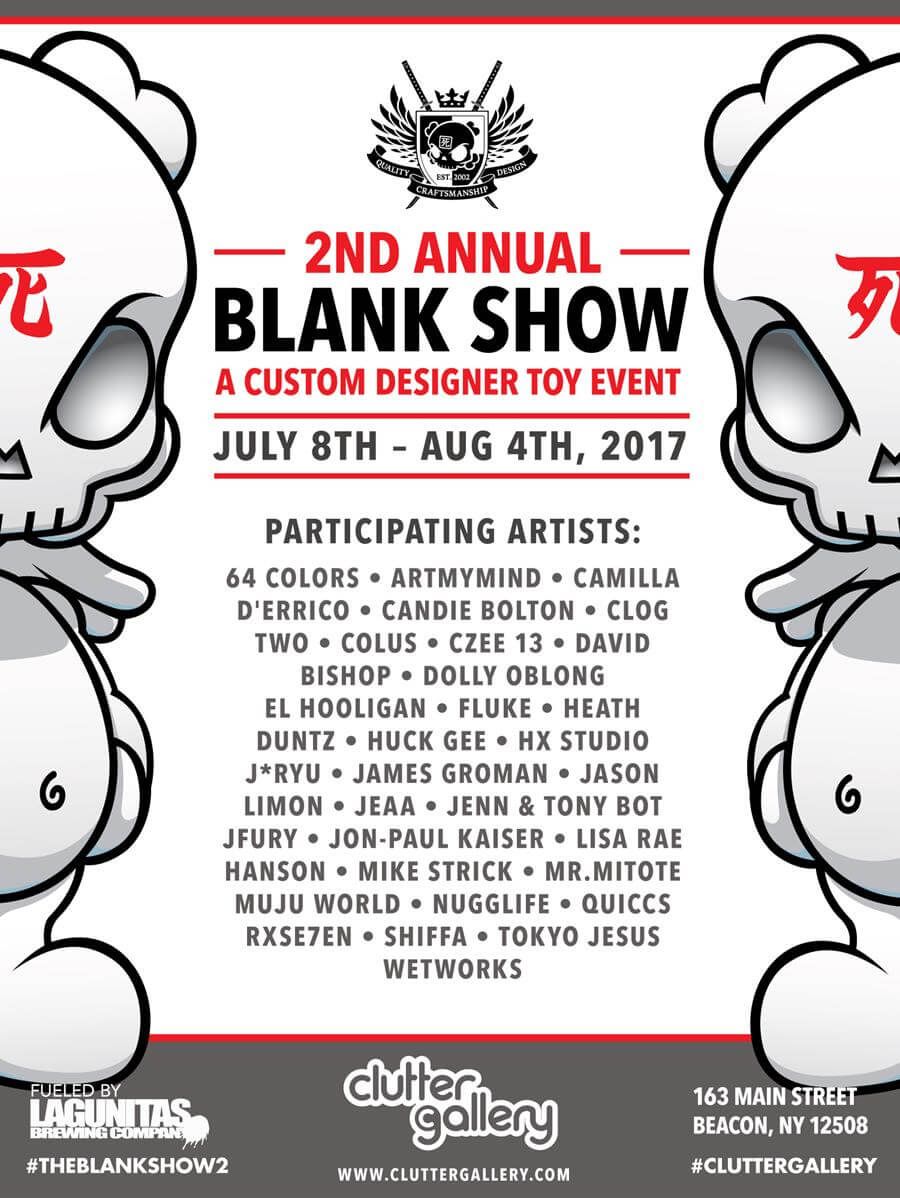 An all stars line up is to be expected, featuring the top artists in the game;
64 Colors • Artmymind • Camilla d'Errico • Candie Bolton • Clog Two.• Colus Havenga • Czee 13 • David Bishop • Dolly Oblong • El Hooligan • Fluke • Heath Duntz • Huck Gee • HX Studio • J*RYU • James Groman • Jason Limon • JeAA • Jenn & Tony Bot • Jfury • Jon-Paul Kaiser • Lisa Rae Hanson • Mike Strick • Mr.Mitote • Muju World • Nugglife • Quiccs • RXse7en • Shiffa • Tokyo Jesus & Wetworks.
[slider source="media: 77867,77868,77869″ limit="46″ width="480″ height="480″ title="no"]
This is going to be epic with some pretty impressive pieces.
[box title="Important Details"]
WHERE: Clutter Gallery is located at:
163 Main Street | Beacon | NY | 12508
www.cluttergallery.com
WHEN: The opening reception will be free to the public and taking place on July 8th, from 6-9pm.
[/box]
Huck himself willl be attending the opening reception, don't be shy and say hello!
Sales for the show will be offered to Clutter Gallery Preview list subscribers first. An email will be sent out on Saturday the 8th, at 12 (noon) EST, with a link to preview and purchase from the shows. Subscribe HERE.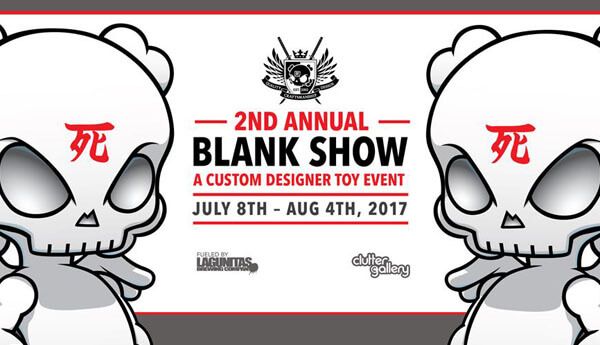 Go check out Huck on Instagram, Facebook & Twitter tooooo.