Ain't no Rona gonna stop a Club Babo party! The transformations have happened and we jump to a different dimension. Club Babo's GRRR 그르르르 have evolved into Bibi & Bobo! The Madness sums up club_babo the sister brand of our lovely Kimmongni! Club Babo invites all peaceful beings into the dance. The different tribes as one where we all dwell free in cosmo without a negative thought. We have to hand it to Kimmongni and her partner for starting Club Babo, as the brand looks weird and fun which is much needed in these dark times. Just like the GRRR 그르르르, Bibi and Bobo have their cock out and ready to rock out! or as Stiffler says I'm gonna hang out with my wang out I'm gonna rock out with my cock out"  
Club Babo is an experimental project between Hong Kong and Korea. Inspired by ancient cultures around the world. They reimagine the present and future using old symbolic language.
Bibi:
Bibi takes reference from a traditional Korean folk masked dance named Yeongno that was created in the 19th century. It is a monster that fell to earth as a punishment, which makes Bibi sound like a threat. During the play, Bibi eats sinned scholars and ultimately ascends to heaven after consuming 100 noblemen.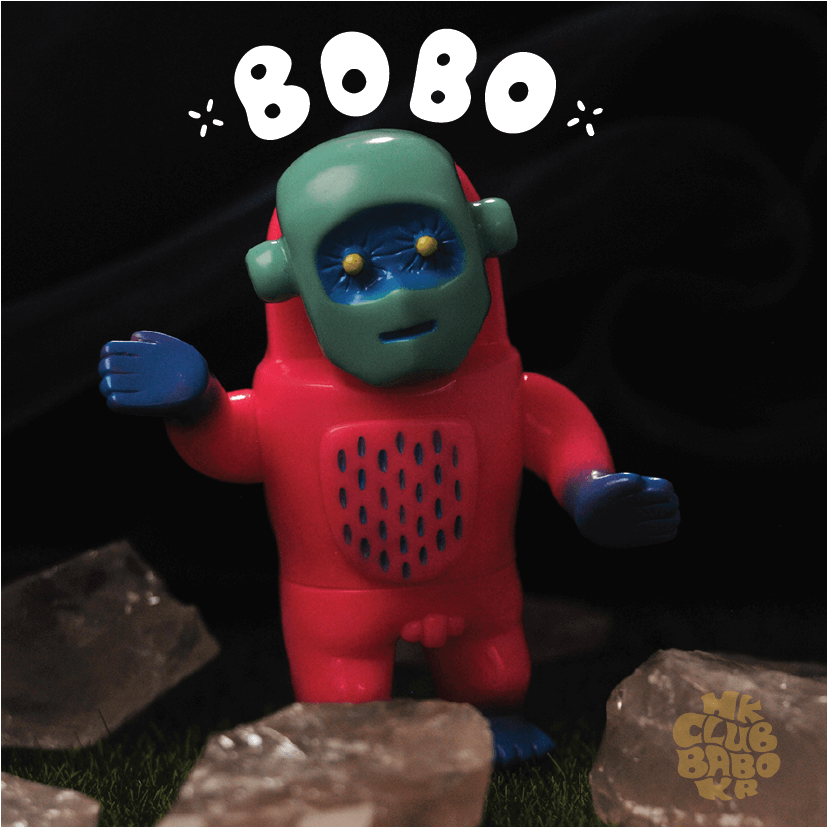 Bobo:
Bobo takes inspiration from Ralph Mcquarrie's 1970s concept art of C-3PO which is based on the robot from metropolis. It will be the first robot visitor of Club babo's strange world. No one knows clearly rather Bobo came from the past or future. But surely a strange visitor to the world.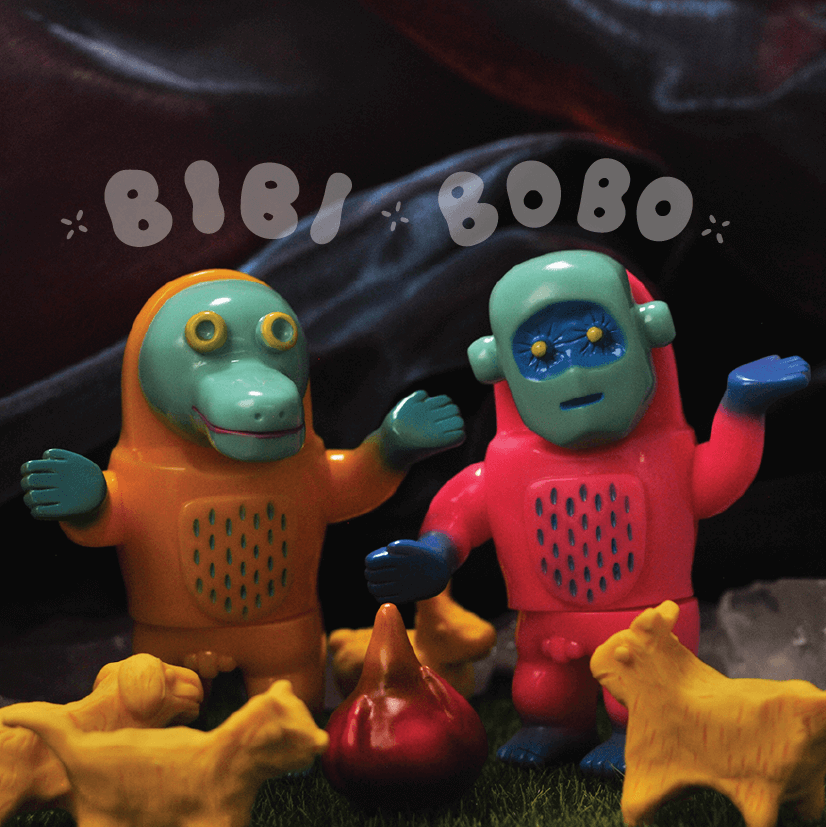 Sales info:
Lottery will start now for 48 hours. (2/28 12:00 am ~ 3/2 12:00 am) Price is 60 usd each, plus shipping 10 usd (It may varies to different country because of the pandemic)
<Bibi Bobo first colorway>
If you wish to purchase. Please state "Bibi" or "Bobo" or "Both" on title and send:
1. Name
2. Phone number
3. Address
4. PayPal account
5. Instagram ID
to [email protected]
(Fire and ugly animals are not included)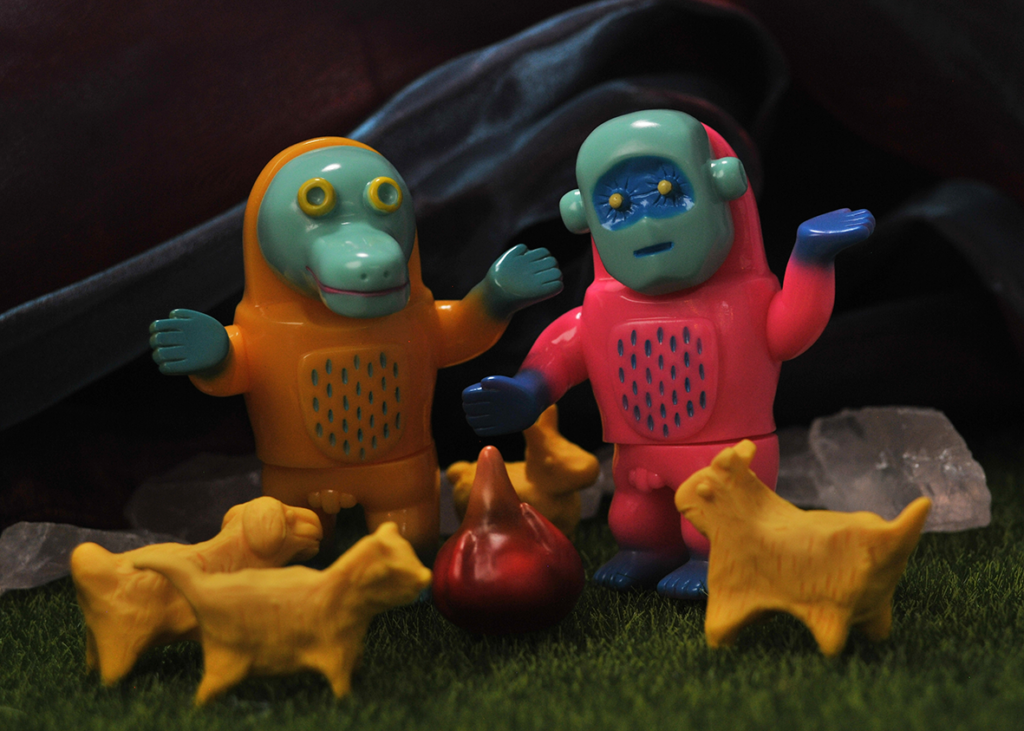 Find Club Babo via www.clubbabo.com and Instagram.
You can get your daily Designer Toy fix from our TTC Mobile App. It's free too! FREE! Download on the iPhone or Android smartphones. Search for "The Toy Chronicle" and all your Designer Toy wishes will come true! Pretty much.
Did we fail to mention IT's FREE.