With the World Cup fully underway, we've spotted Brazil's Ronaldo giving his thoughts on the players so far, HA. ok so he might not be Ronaldo it could be RIVALDO or RONALDINHO given the shirt number. Anway we gather its just CHUNK having one too many beers whilst watching the matches. Hong Kong artist Jim Dreams soft vinyl figure, CHUNK gets turned into a totally different look that we didn't expect once again.  The Toy Chronicle can relate to CHUNK's body size wise, we🙂 have the same size man boobs actually ass crack too.
GOOOAAALLLL..!!

We are getting into the World Cup spirit and are celebrating with this very special 'Beautiful Game' edition of Jim dreams Chunk!

'Chunk lives a carefree life by the sea. With sea breeze and booze as his daily does. Always having fun and live each day to the fullest!'-  Jim dreams.
Chunk by Jimdreams sits in his melancholy stupor at about 15cm and is cast in soft vinyl.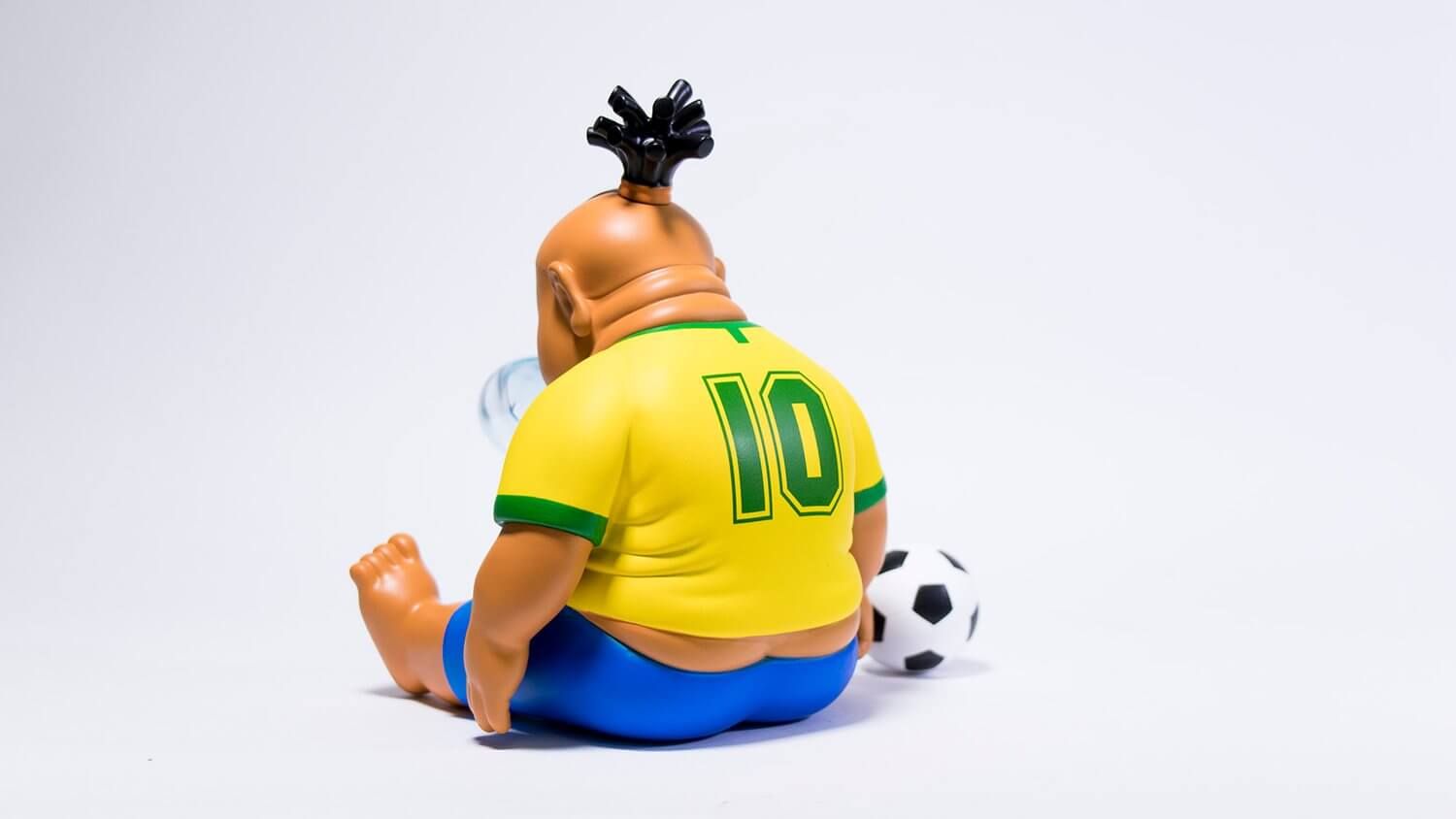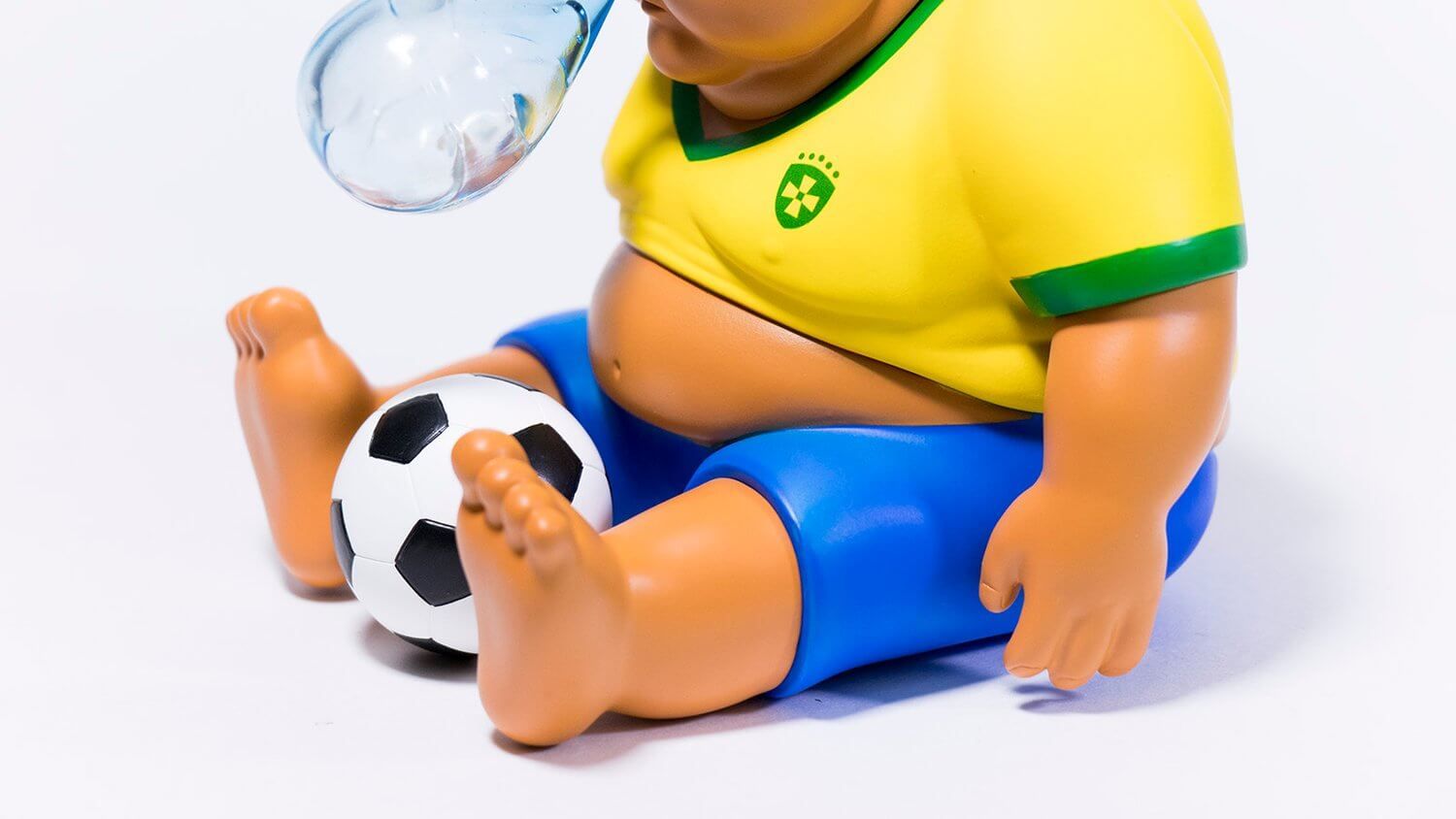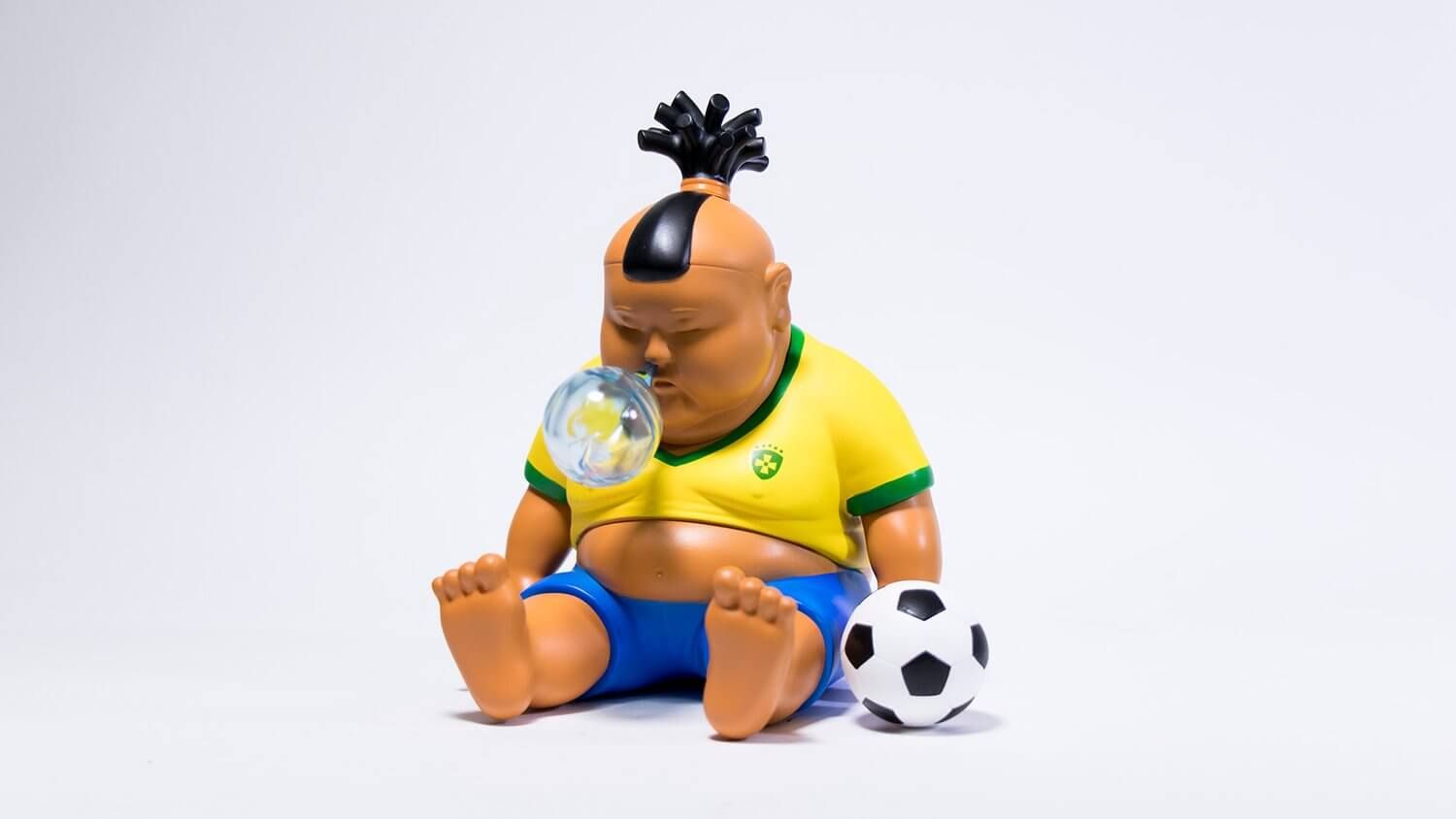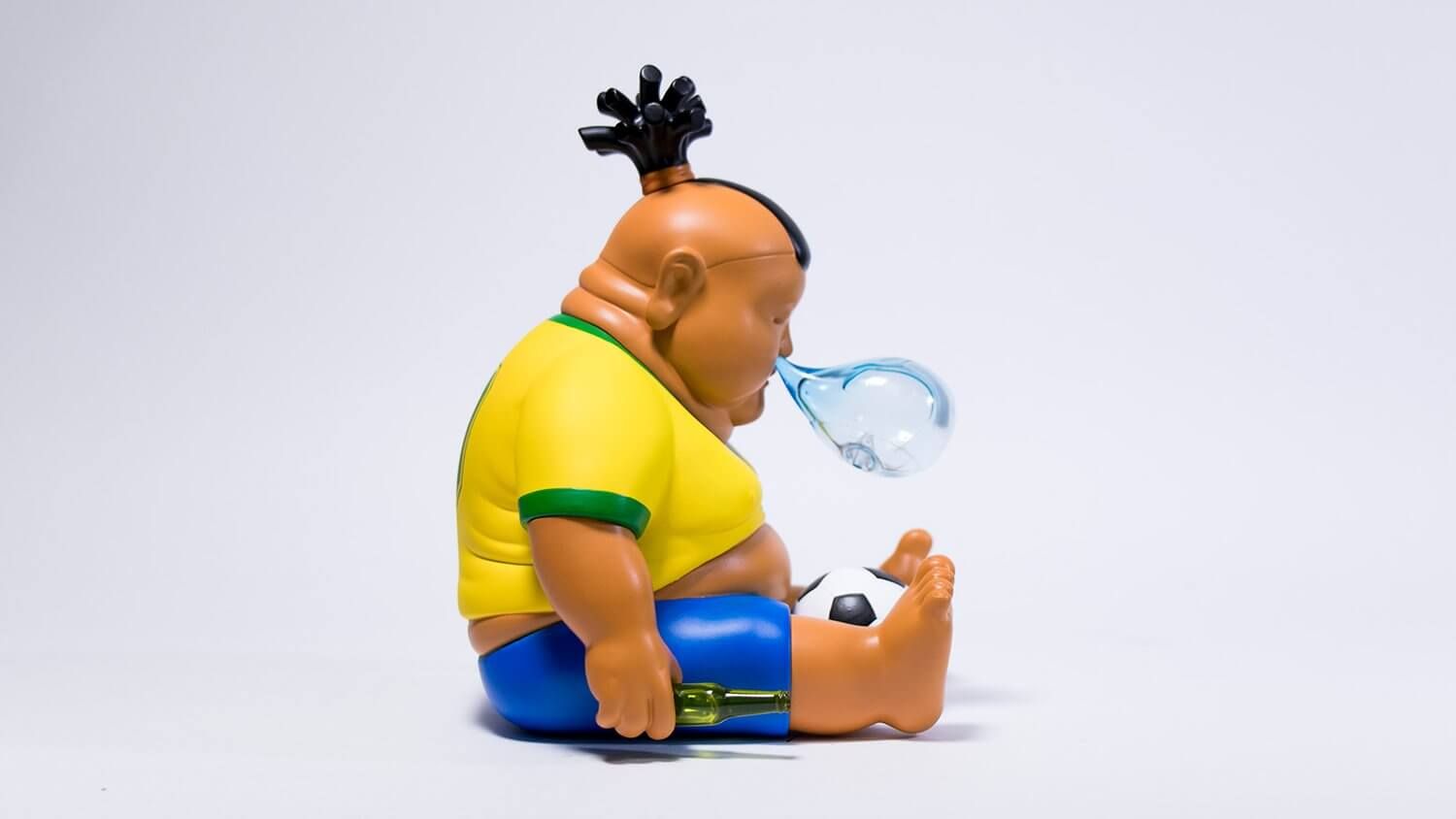 SIZE: 15CM TALL
MATERIALS: SOFT VINYL INCLUDING FOOTBALL ACCESSORY
ON SALE SATURDAY 16TH JUNE
BST: 15:00PM
HKT: 22:00PM
EDT: 10:00AM
PDT: 7:00AM
JST: 23:00PM
WHERE:  http://store.unboxindustries.info
Price: $110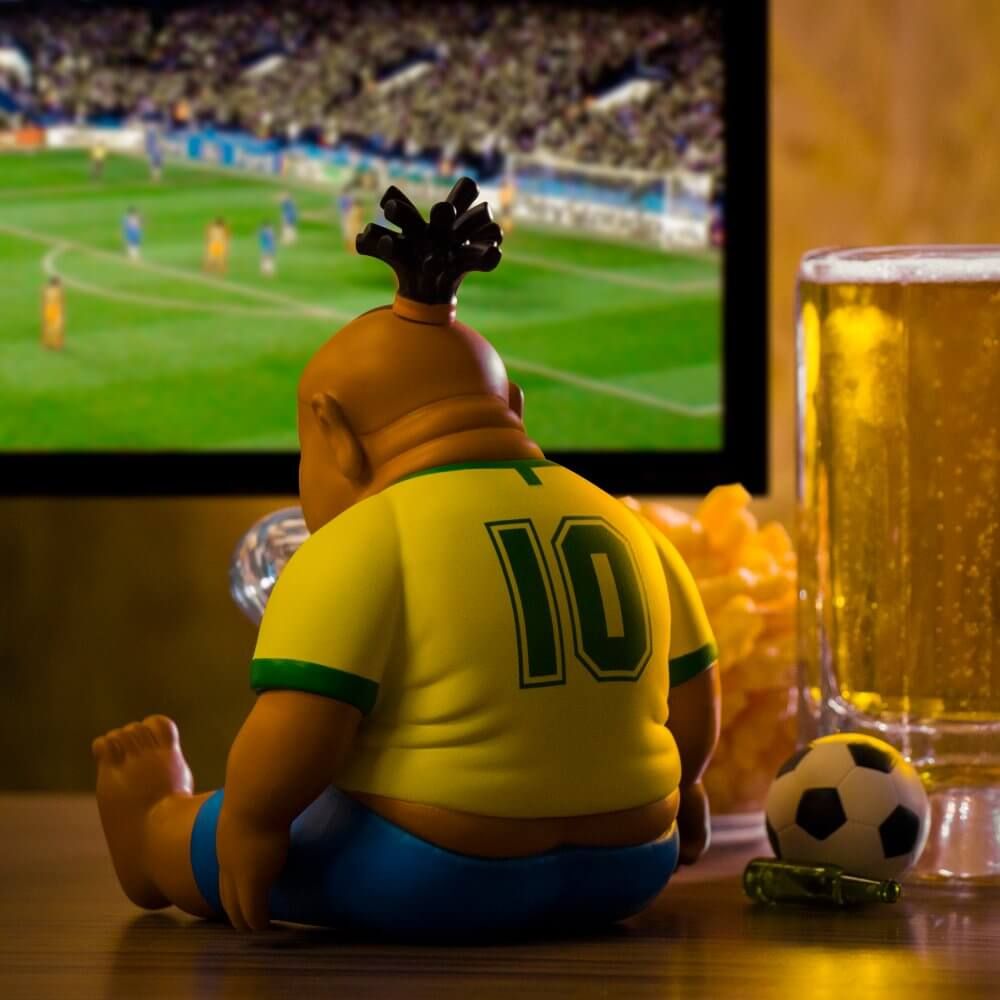 If you want to get your Designer Toy news first, you should look to download our new TTC Mobile App. Designer Toy news direct to your smartphone. No dealing with social media algorithms.
It's FREE! 

Check out our LIVE unboxing of CHUNK.

Behind the scenes at Unbox Industries HQ and you will see some prototypes.

Find Jim Dreams on Facebook and Instagram.
(info and media lifted from Jim Dreams and  Unbox Industries )