Remember the Glitter Dunny  previewed by us HERE? Well, we have more news for you it looks like the we're looking at the brand new Chroma 5″ series. Yes, the first 5″ non artist production Dunny series.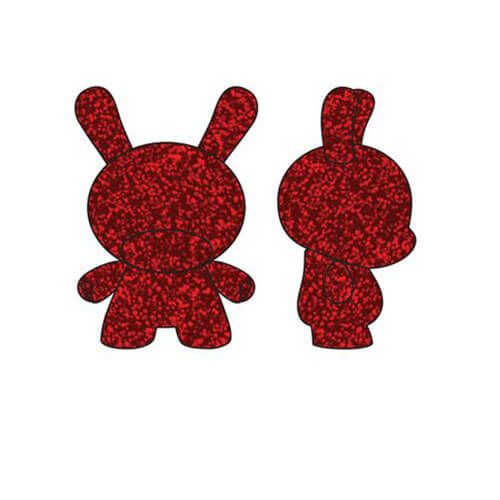 It's safe to say that the 5 inches Dunny platform is exploding this year. Glitter infused or sprinkled? Our guess is infused. Either way this is going to be a polemic release, and you know what do if you like controversial pieces. Get on it.
The Black Spot has it on pre-order HERE for €35 go ahead and give your live a little more glitter!
*pics and info via The Black Spot