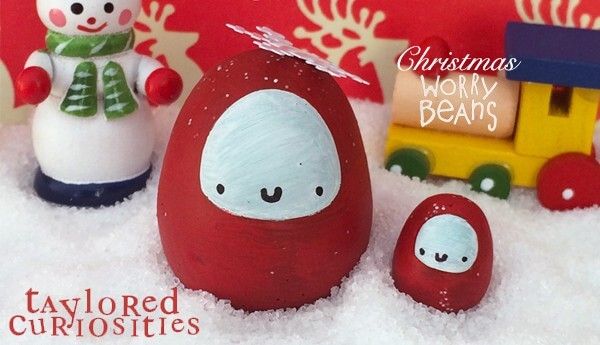 It's not the festive season without Taylored Curiosities worry beans right? well these Christmas Worry Beans wear pretty snowflakes on their heads. This means they can blend in with all that frosty snow. The little Beanlets haven't grown theirs yet, but that doesn't mean they are any less festive.
I don't know about you, but I seem to have a lot of little worries this season. So let these Worry Beans do the worrying for you and put your feet up with a good cup of tea!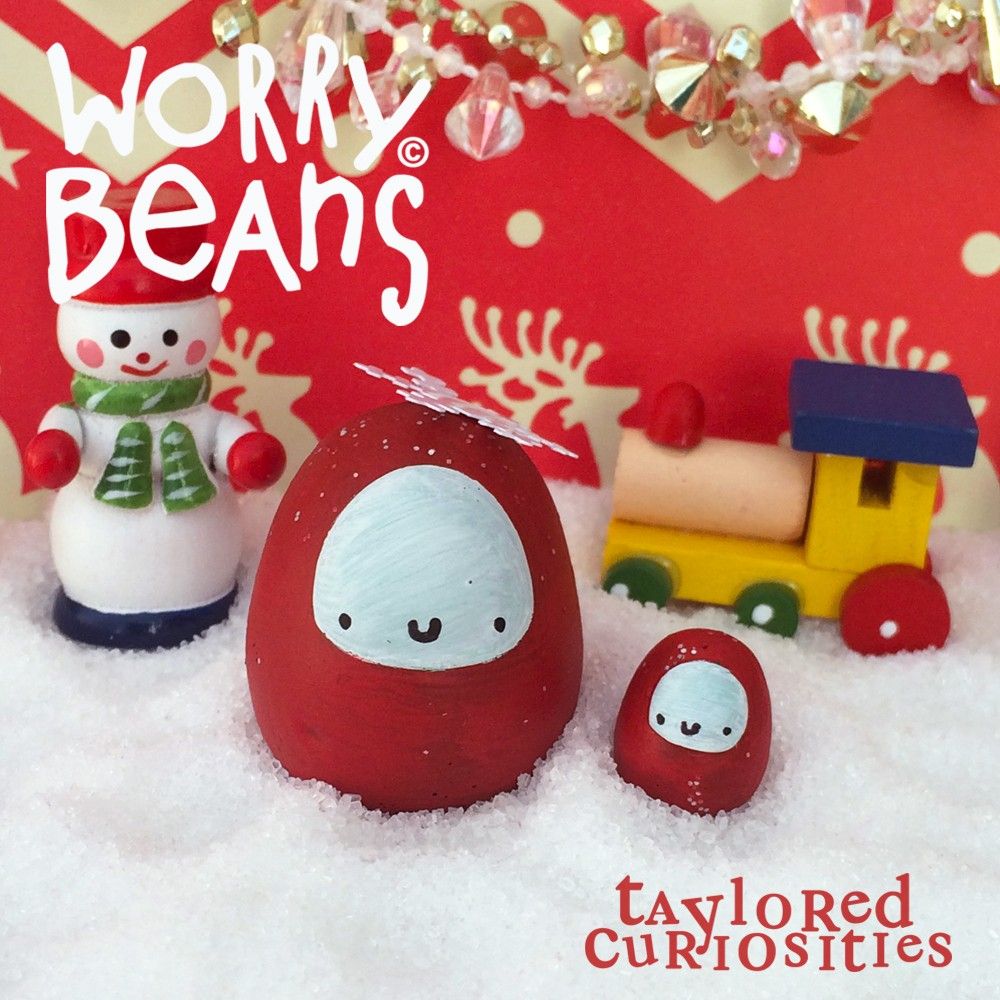 Taylored Curiosities  first resin set of Worry Beans; Each one is hand sculpted, cast and painted. No two will be identical due to the handmade nature and each is signed and numbered out of 10.
Each set comes with a Worry Bean and Beanlet, instructions, an originally illustrated sticker and badge; all packaged in pretty paper ready to gift.
Roughly 1.5″ tall, colours/shades will vary.
The perfect gift for yourself or a worrier you know.
100% handmade in the UK.
This set is a limited run of 10 signed and numbered pieces.
Avalible via http://tayloredcuriosities.bigcartel.com/product/christmas-worry-bean-beanlet
You can find more Taylored Curiosities  goodness via her
Oh Use #worrybeans if you share photos of your Worry Beans and tag me so Taylored Curiosities can see all your amazing adventures!
All items are handmade in the UK by Taylored Curiosities. Sculpted, cast and painted from original designs.
(Worry Beans design, story and images are fully copyright protected. © Taylored Curiosities)