Chris Ryniak is doing it again. He's getting ready to kill our hearts with his cuteness handgun, aka his talent. A new release is scheduled for today and this one is as sweet as they come, The Pea Soup Bugbite;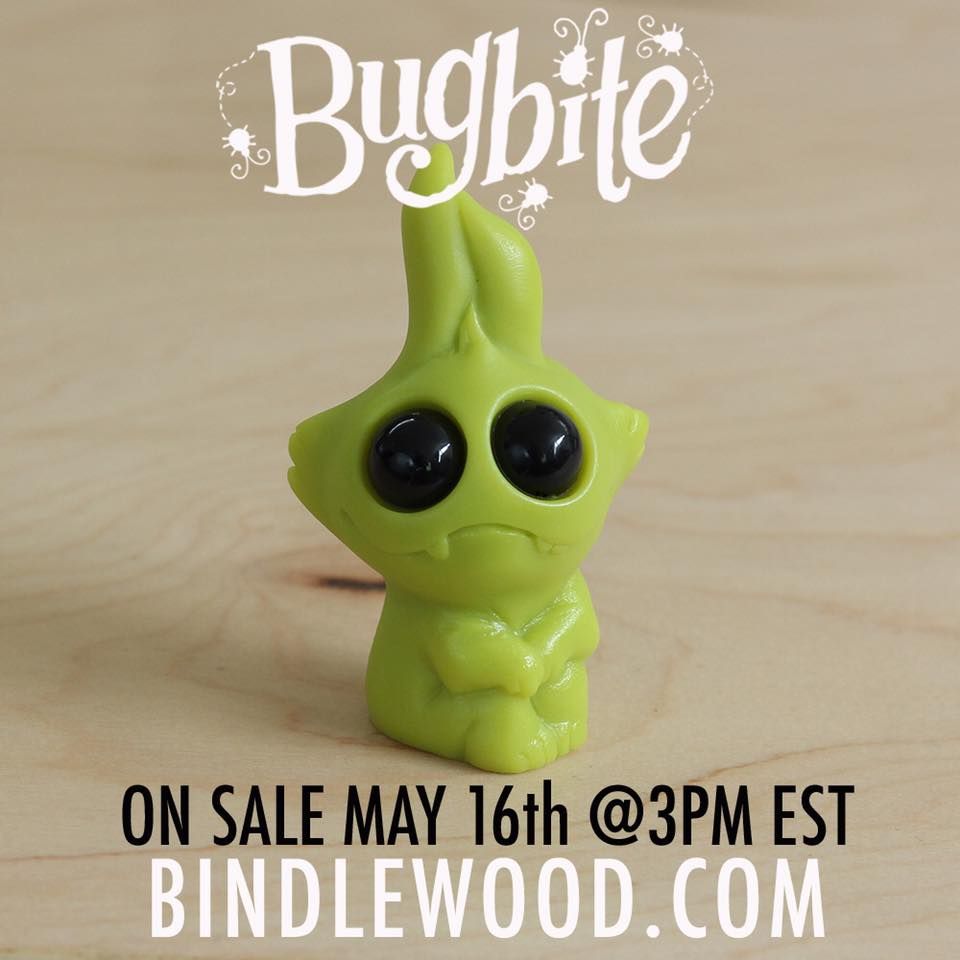 Now that you don't know what to do with your life without this little fella we will help you out.
The release is scheduled for May 16th Monday at 3PM EST (check worldtimebuddy.com for your local time) on Chris Ryniak and Amanda Louise Spayd's webstore bindlewood.com.
Set your clocks and good luck! We are sure these wont last.
Check Chris via his Facebook, Twitter  and Instagram.