It's been one whole year since Thailand's สายฟ้า Rusty Rabbita presented us the lovable Pixxo (not a pixie) Two coloured Eyes Version HERE. Thailands Rusty Rabbita unleashed the first Pixxo at Thailand Designer Toy 2019 has been breeding more Pixxo's! Slightly sinister and minimalistic looking, Pixxo is on the chopping block right now! If you see him chopped up, don't scream. He has many lives and can be put back together again. With Valentines season approaching, three new versions are here to win your hearts over and over again. Rusty Rabbita presents Choco-PIXXO and Pixxo (not a pixie) Cotton Candy Versions. Please note, these are not edible but they are lovable so go ahead and give Pixxo as much love as possible. Coming in a lovely Pink and Cyan and the all-new Choco-PIXXO comes with a bite taken outt of him, bless.
____
"Pixxo (not a pixie) cotton candy Ver." Pink and Cyan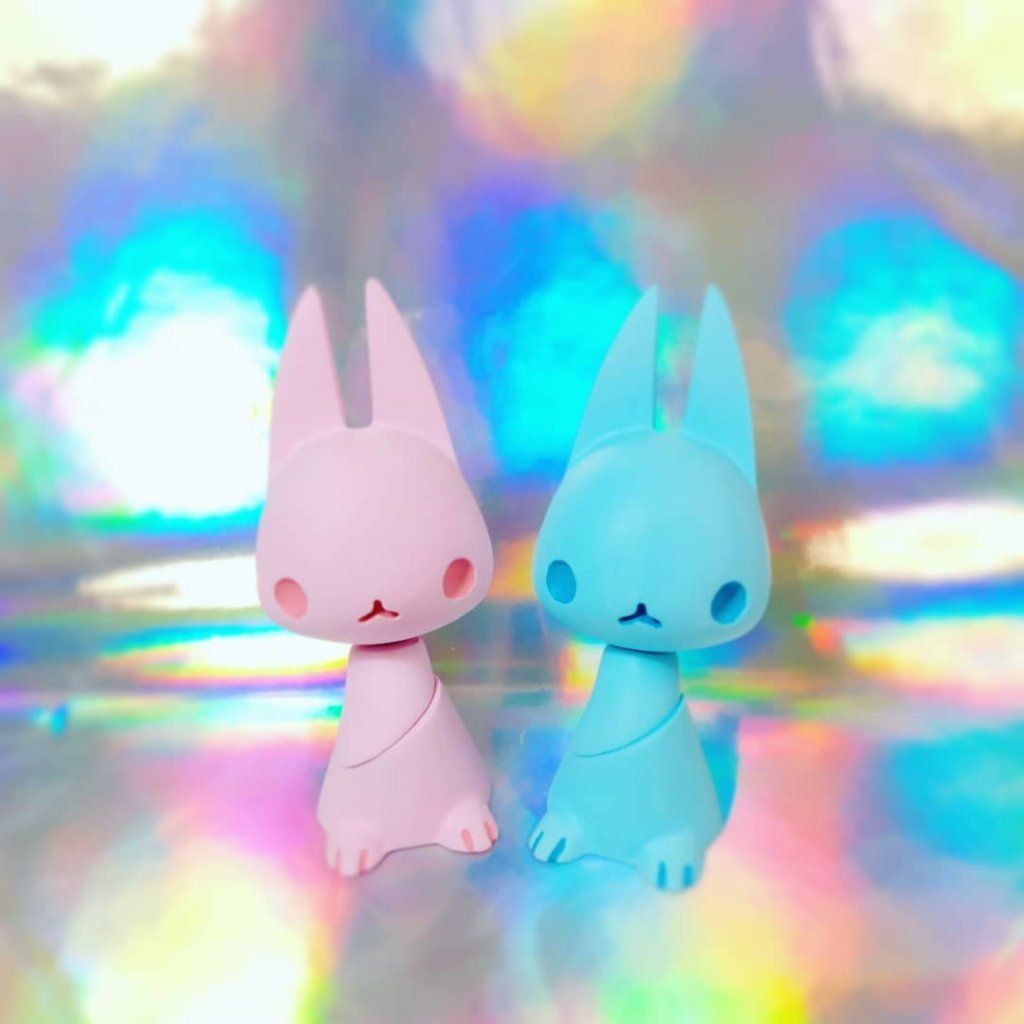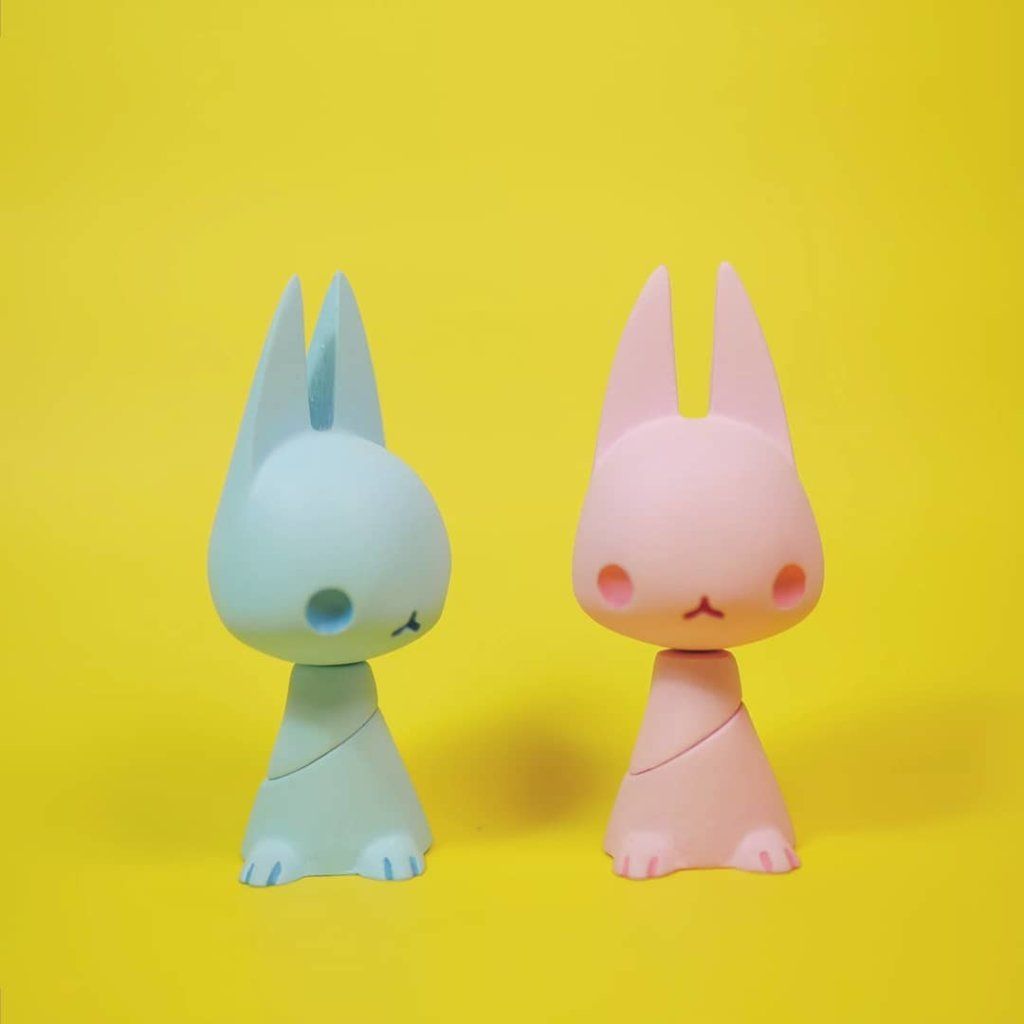 -2-Point Articulation Action Figure
-Size 6.5 x 3 x 2.5 cm
-Material Resin+Magnet
+Tiny little knife
Pre-order 20 Pcs
WHEN: PRE-ORDER 09th February .2021 20:00 (Thailand time)
500 THB/18 USD per Piece
Shipping 
world wide 10 USD
Thai EMS 50 THB
Sticker 3 USD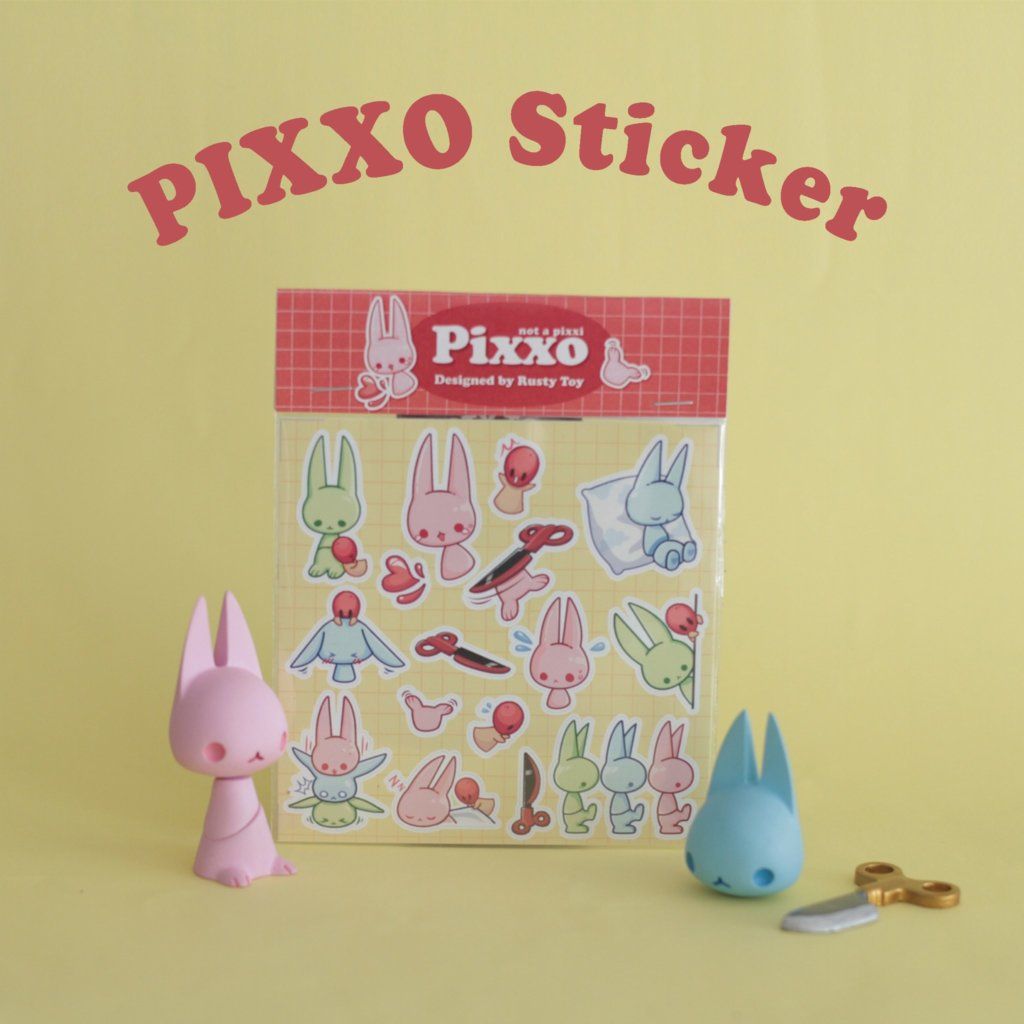 Meet "Choco-PIXXO"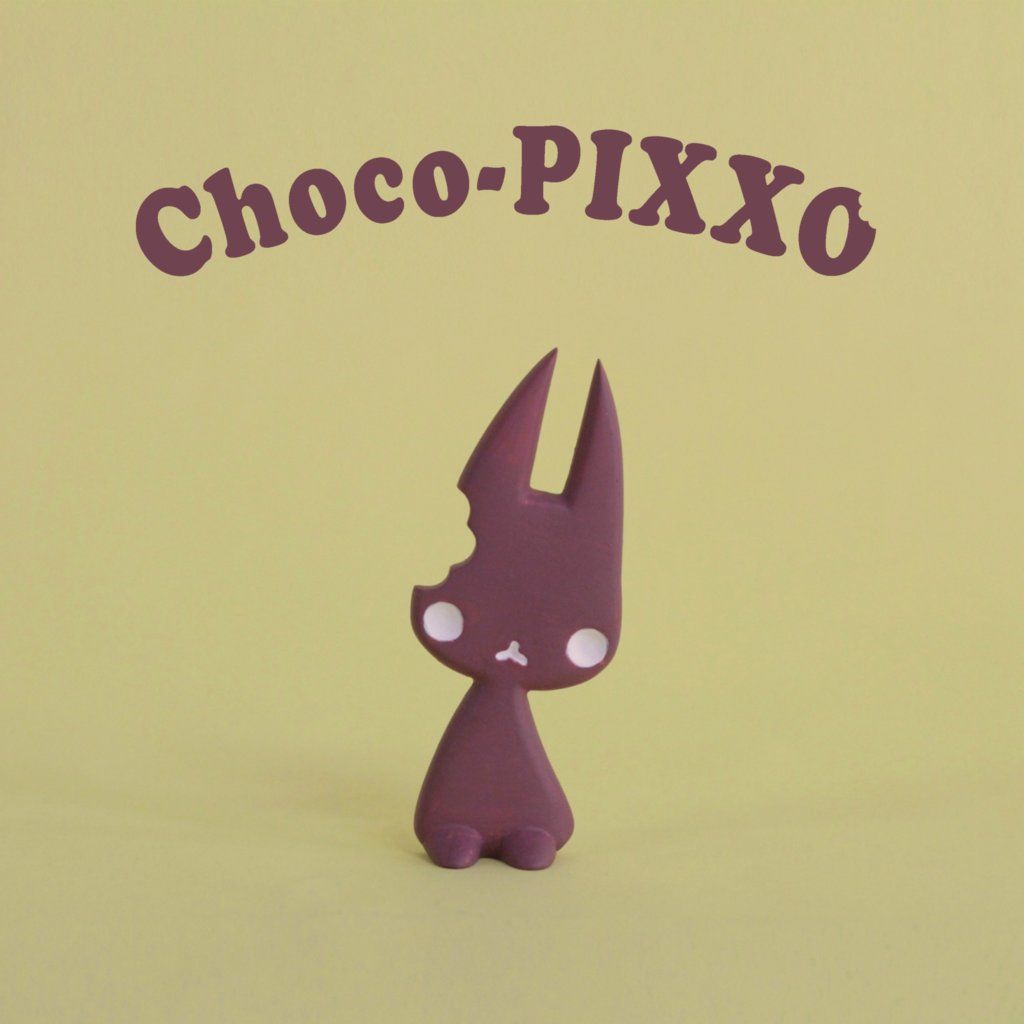 For people who Preorder 2 pixxo + 1 sticker (3 USD) Free 1 Choco-PIXXO
HOW TO ORDER: simply comment +1 on the latest photo via Rusty Rabbita Facebook page HERE https://www.facebook.com/RabbitaRustyToys/ 9th February .2021 20:00 (Thailand time)
Payment method PayPal
Ready to ship in 1-2 months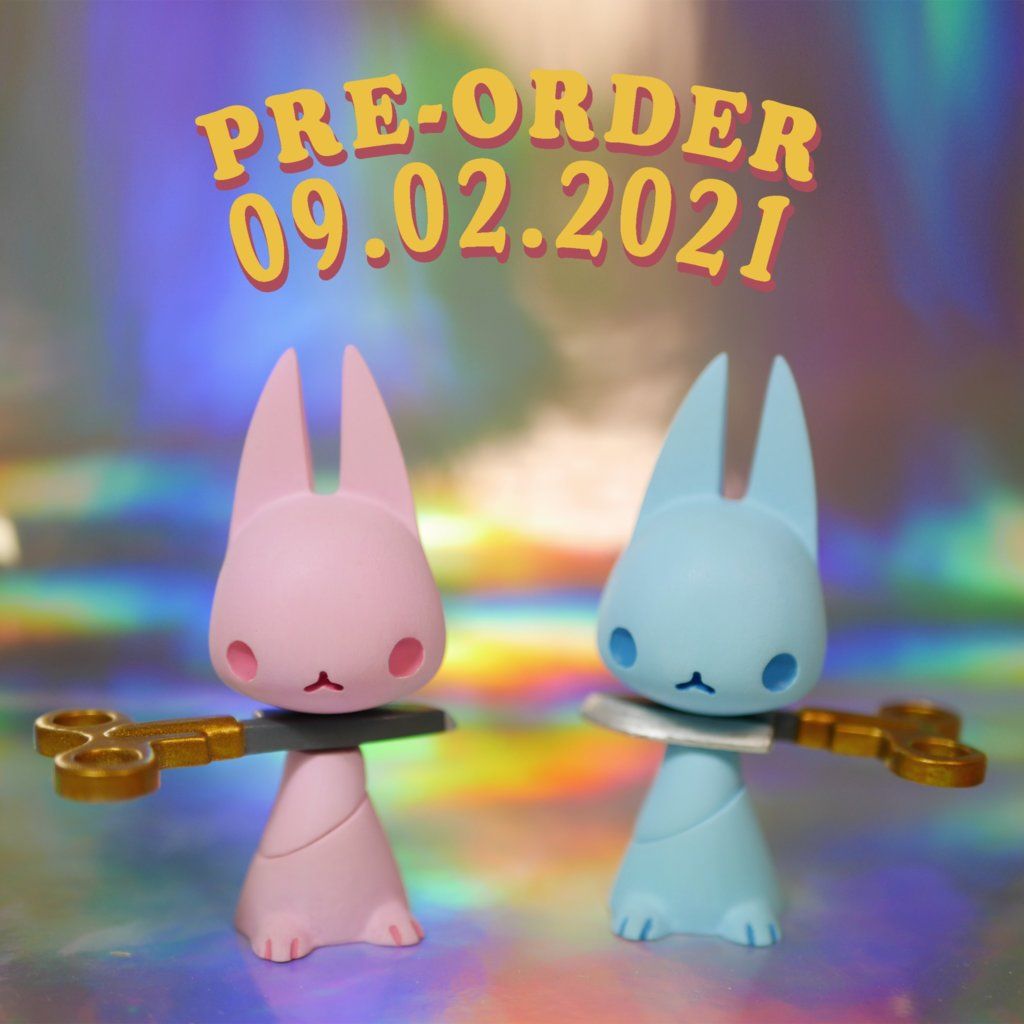 ____
เปิด PRE-ODER "Pixxo (not a pixie) cotton candy Ver."
สีชมพู และ สีฟ้า
วันที่ 09.02.2021 เวลา 20:00 (GMT+7 BKK)
-จุดขยับ2จุด
-ขนาด 6.5 x 3 x 2.5 ซม.
-วัสดุ เรซิ่น +แม่เหล็ก
+มีดจิ๋วไขลาน
เปิดพรีทั้งหมด 20 ตัว
ราคา 500 THB ต่อ1ตัว
+EMS 50 THB
พิเศษ "Choco-PIXXO"
สำหรับผู้ที่ Pre-order Pixxo 2 ตัว+ สติ๊กเกอร์ 1 แผ่น( 60 THB ) รับ "Choco-PIXXO" 1 ตัว
ระยะเวลาผลิต 1-2 เดือน
รายละเอียดเพิ่มเติมติดตามได้ทางเพจ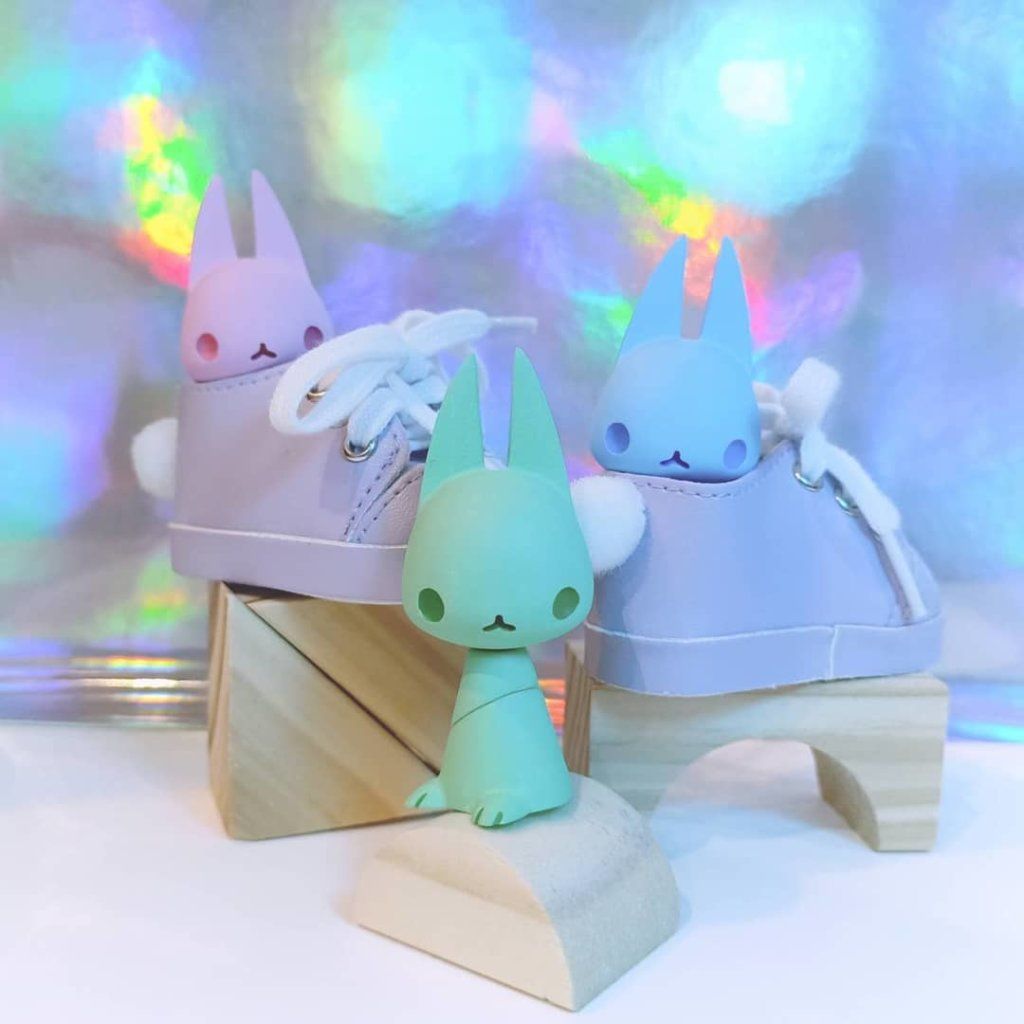 Find Rusty Rabbita via Facebook and Instagram.
If you want to get your Designer Toy news first, you should look to download our new TTC Mobile App. Designer Toy news direct to your smartphone. No dealing with social media algorithms.