Chino Lam of Mame Moyashi reunited with Milk Magazine to bring you all another collaboration release! The return of the Maguro Senpai. Speaking to Chino to give a little background on the idea behind this "Cheese Maguro Senpai" edition, the idea was not going the typical and predictable route of white milk to celebrate Milk Magazine's 18th birthday. Thinking outside the box, Chino thought about what forms of milk could make it a more fun and what would suit the Maguro. with the time and correct conditions, milk becomes cheese in time with the help from mother nature as well as a craftsman. Say bye bye to Raclette cheese wheel here comes Cheese Maguro Senpai at ToySoul 2018.
In celebration of the 18th birthday of Milk magazine, may I present to you: "Form and substance evolve as time goes by" – Chino Lam
今次這個「大豆芽水產 x Milk」- 芝士鮪魚前輩( 全球限量200個 )
售賣方法:待Milk公布有關詳細資料
價格:HKD 800
發售攤位: Milk, G14
ToySoul 亞洲玩具展2018
日期: 12月14-16日
時間 :11:00-21:00 (16日閉館為18:00)
地點: 九龍灣國際展貿中心三樓星匯
門票已於7-11便利店,各大玩具店,HK01 Apps 及展會期間現場發售
For collectors who can't make it to ToySoul 2018, there might be a slight chance for an online release. Stay tuned.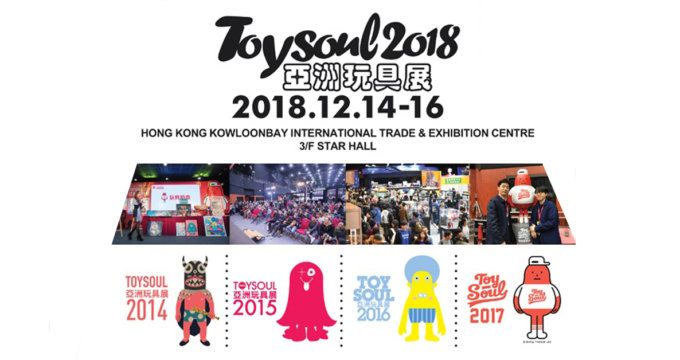 DEC 14 – 16
HONG KONG
Star Hall, Kowloon Bay International Trade & Exhibition Centre(KITEC)
Release details have not been officially announced, stay tuned for further info.
If you want to get your Designer Toy news first, you should look to download our new TTC Mobile App. Designer Toy news direct to your smartphone. No dealing with social media algorithms.
Follow Chino on his artist page HERE.
Find Mame Moyashi on Facebook.
(all photos from Milk Magazine and ToySoul)