Its been just over a year we have had to keep out mouths shut along signing a non-disclosure agreement with Unbox Industries, HA. Its finally here, SUPERSIZE MAGURO X BURGER ELFIE by Chino Lam x TOO Natthapong One of the first to join the BURGER ELFIE series. TOO Natthapong Rattanachoksirikul's 'Elfie' & Chino Lam's 'Maguro' join forces for a delicious new soft vinyl figure project that is proving to be a must-have item for collectors of both characters. Now is your chance to grab the very first edition! Unbox Industries are ready to serve you this weekend.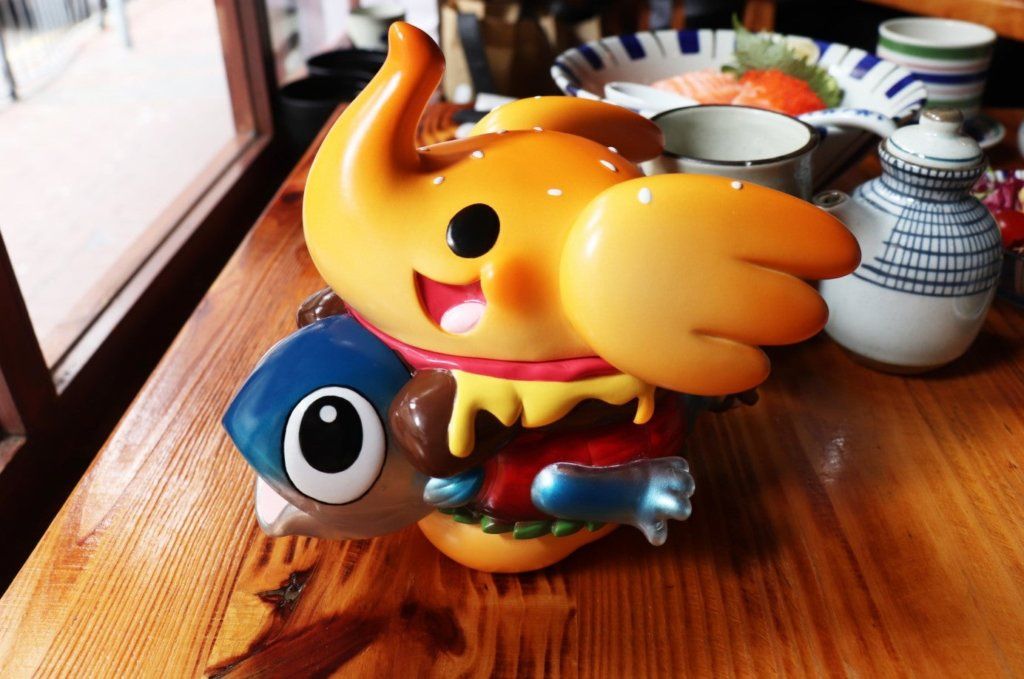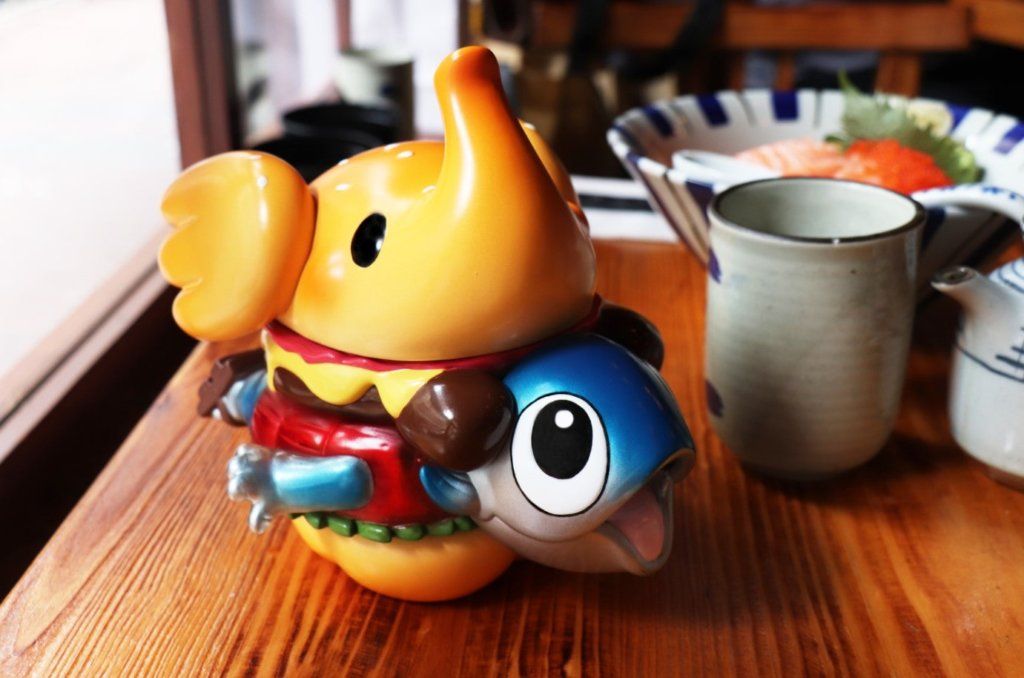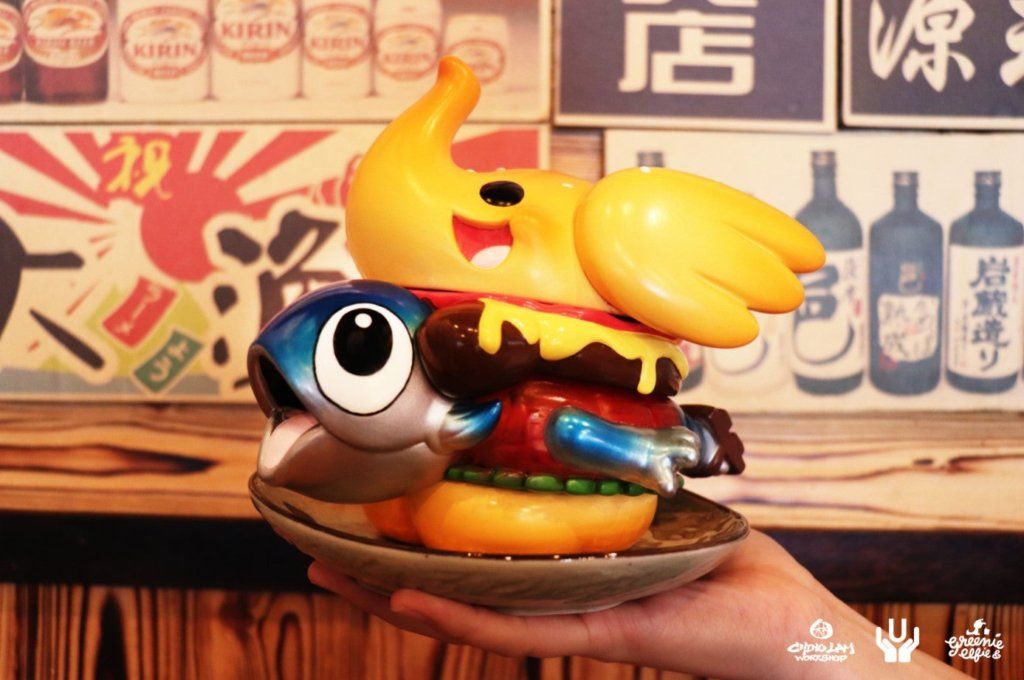 MAGURO X BURGER ELFIE VINYL PROJECT
SIZE: 6.5″
MATERIAL: SOFT VINYL
COLOUR: HAND PAINTED
PACKAGING: HEADER & POLYBAG
DESIGN:TOO NATTHAPONG & CHINO LAM
ON SALE SATURDAY 30TH MAY
GMT: 15:00PM
HKT: 23:00PM
EDT: 11:00AM
PDT: 8:00AM
JST: 00:00PM (31ST MAY)
WHERE: http://store.unboxindustries.info
THIS IS A PRE-ORDER. SHIPPING JULY
Which artist filling would you like to see next? Answers in the comment section below.
Find Greenie & Elfie on Facebook and Instagram.
Follow Chino on his artist page HERE.
Find Mame Moyashi on Facebook.
While we have your attention why not check out our A day with Chino Lam of 豆もやし社長 – mame moyashi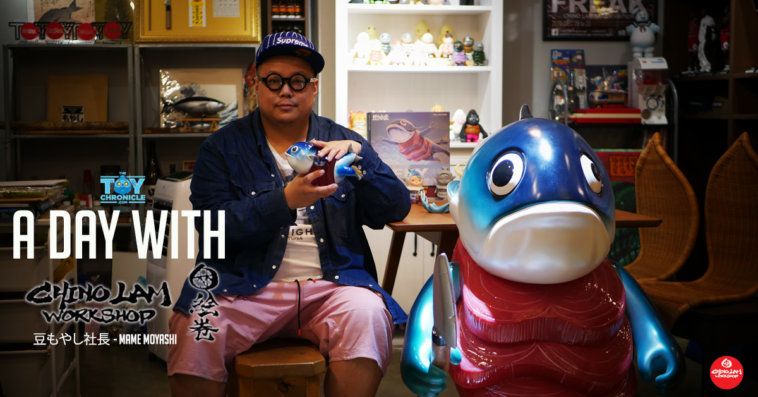 You can get your daily Designer Toy fix from our TTC Mobile App. It's free too! FREE! Download on the iPhone or Android smartphones. Search for "The Toy Chronicle" and all your Designer Toy wishes will come true! Pretty much.
Did we fail to mention IT's FREE.