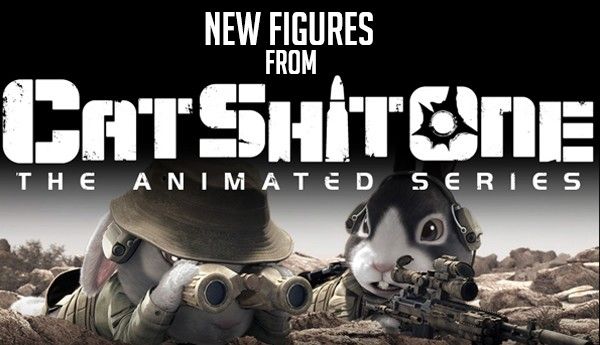 Wonder Festival 2015 in Japan has kicked off and some photos from Studio Sundowner have emerged from the festival that caught our eye. Having followed the works from Cat Shit One a couple of years bad  back (YES Cat Shit One hahaha) spotted some figure are in production and ready to be released! so whats the hype I hear as you read or attempt to read this blog.
What is 'Cat Shit One'? Synopsis: The two rabbit soldiers from Special Force 'Cat Shit One', PACKY and BOTASKY, infiltrate enemy line to rescue the hostages captured by unidentified militia. Knowing the hostages are in need of immediate help, they launch a snake attack without waiting for backup.
Production companies: IDA, Inc. / anima, Inc.

[youtube url="https://www.youtube.com/watch?v=d8rCfB8pgKc"]
They had a few figure a couple of years ago but looking at the photos they look to extend the range.
Could this mean new series or movie? who knows? any more news we will bring you updates as always.