Cardboard Spaceship booth (5638) has been given a sneak peek of the Amanda Louise Spayd and Chris Ryniak mini figure prototypes for the upcoming series 'Thimblestump Hollow'. The upcoming vinyl minifigure series will be produced by Cardboard Spaceship, in 3″ tall vinyl. There will be a total of 9 figures – 4 for each artist, and one cute collaborative piece. These 8″  prototypes were masterfully sculpted by Scott Wetterschneider.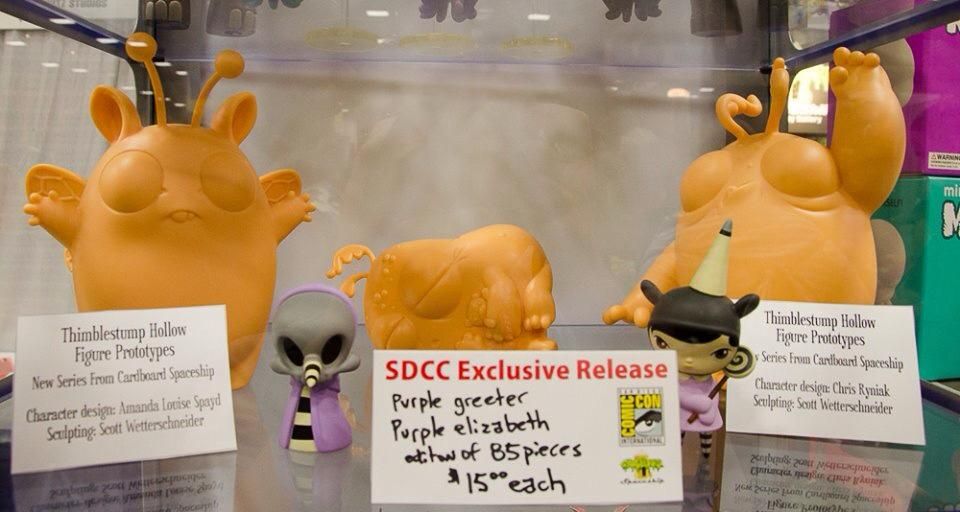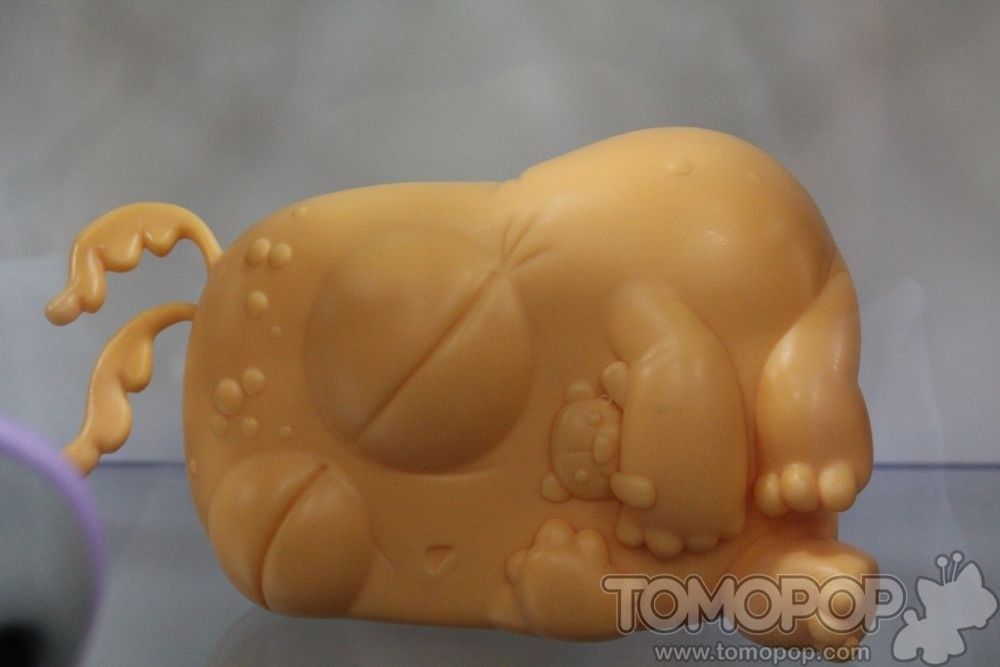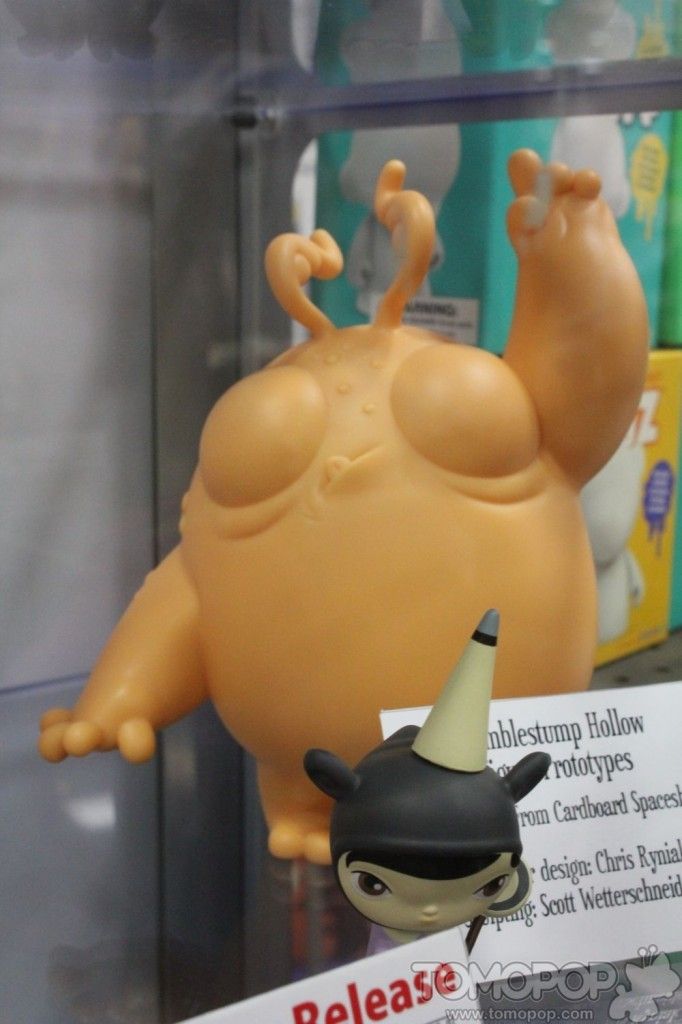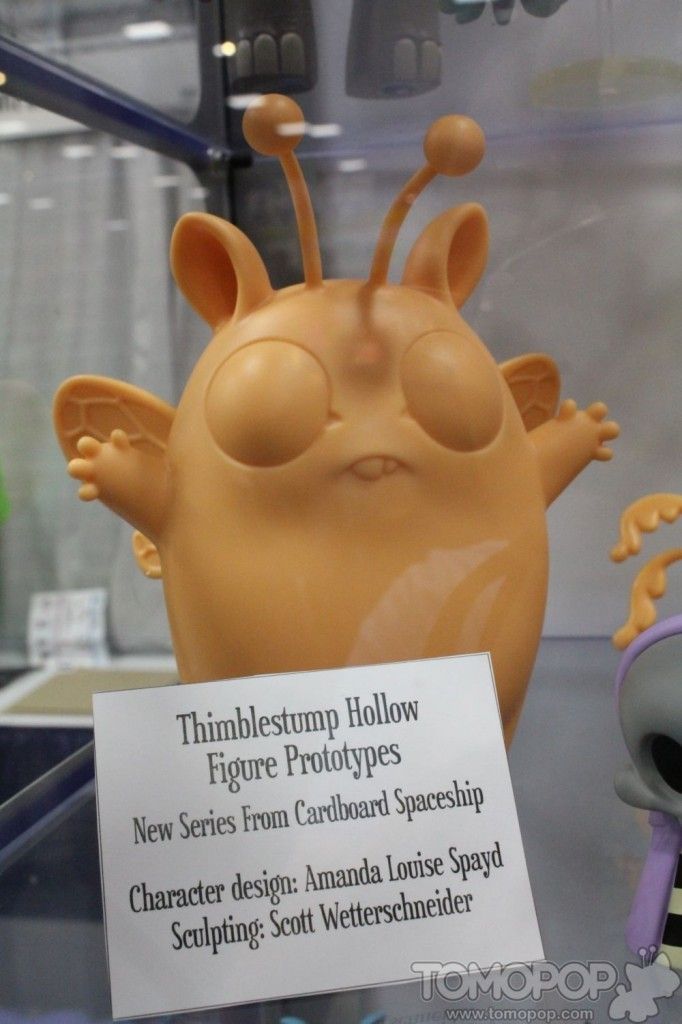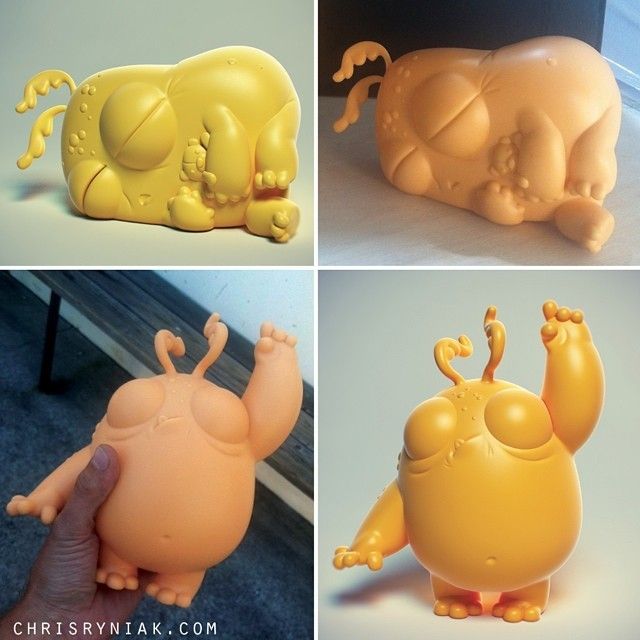 These figures are a thing of beauty and I personally am so glad that Chris and Amanda are getting a series as they have such great work. Being an owner of both Pipsqueaks and Bugbites I know these guys will fit right in. I really look forward to seeing the colour schemes for the figures and am so excited to see the collaborative piece.
To see more of Amanda's work visit her Facebook, Instagram and Website.
For Chris's work check out his Facebook, Instagram and Website and be sure to back his Patron in order to see more new behind the scenes work every day.