Cristobal Graciá Salgado AKA El dodo albino the man behind Mandrakes. Just released are his new Cabbage mandrakes and they are adorably cute creatures. each one comes clay pot with ID museum style labels so they can peek up and stare at you with.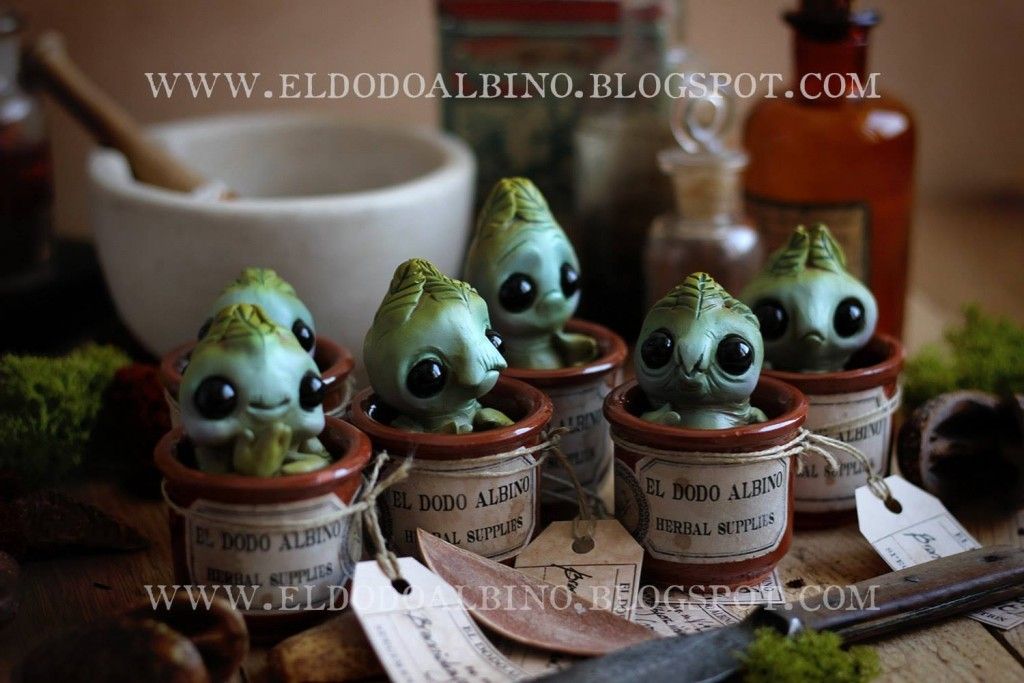 "Cabbage mandrakes are a variety of mandrake .
Whenever unearthed, the root screams. The scream of a mature Cabbage mandrake when it is unearthed will kill any person who hears it, but a screams of a sprout of cabbage mandrake usually only knock a person out for some minutes.
A Cabbage mandrake scream is very similar to (if not the same as) a banshee's scream, which is also fatal.
It is recommended to wear earmuffs when you manipulate it to avoid knocking.
They are also poisonous , so it is used by bad intentioned herbalists to make potions…"
Priced at £48 each at https://www.etsy.com/shop/Eldodoalbino .Last time we checked only 2 left so don't snooze.
[slider source="media: 24810,24811,24812,24813,24814,24815,24816,24817″ limit="100″ width="1200″ height="900″ title="no" speed="800″]
Find El Dodo Albino via http://eldodoalbino.blogspot.co.uk/ Facebook ,Instagram and Twitter .
(all info and photos lifted from El Dodo Albino )