Since we first saw the prototypes (debuted by us HERE) we were excited about the new characters created by Cop A Squat Toys. ANGO & KOMOREBI are now closer than ever as the first release lottery is announced!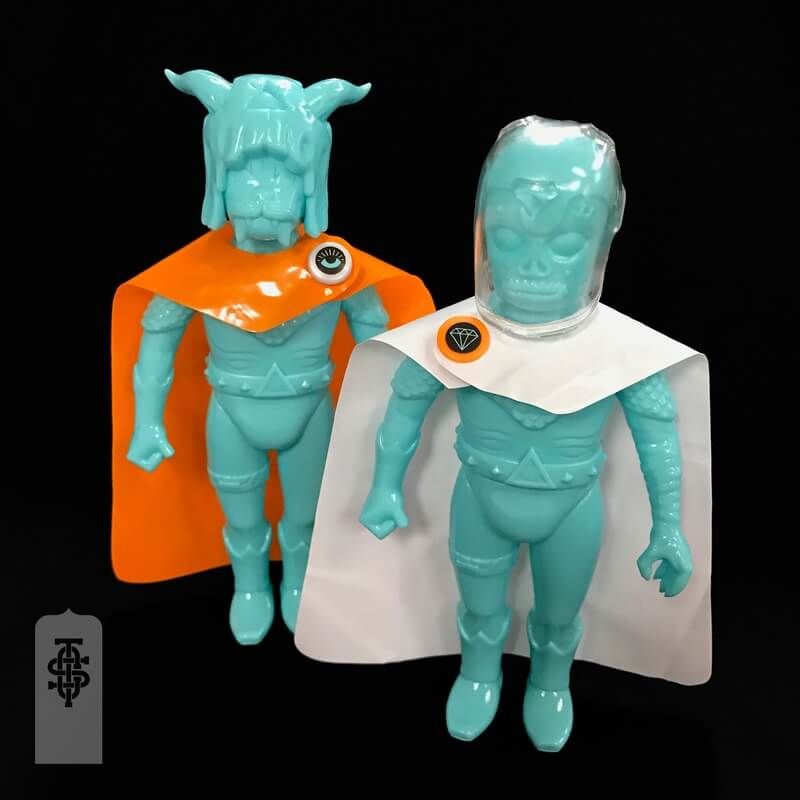 Cast in a beautiful teal soft vinyl they stand around 7″ tall (18cm) with neck, arms, and waist articulation. Komorebi also comes with a moon crater helmet.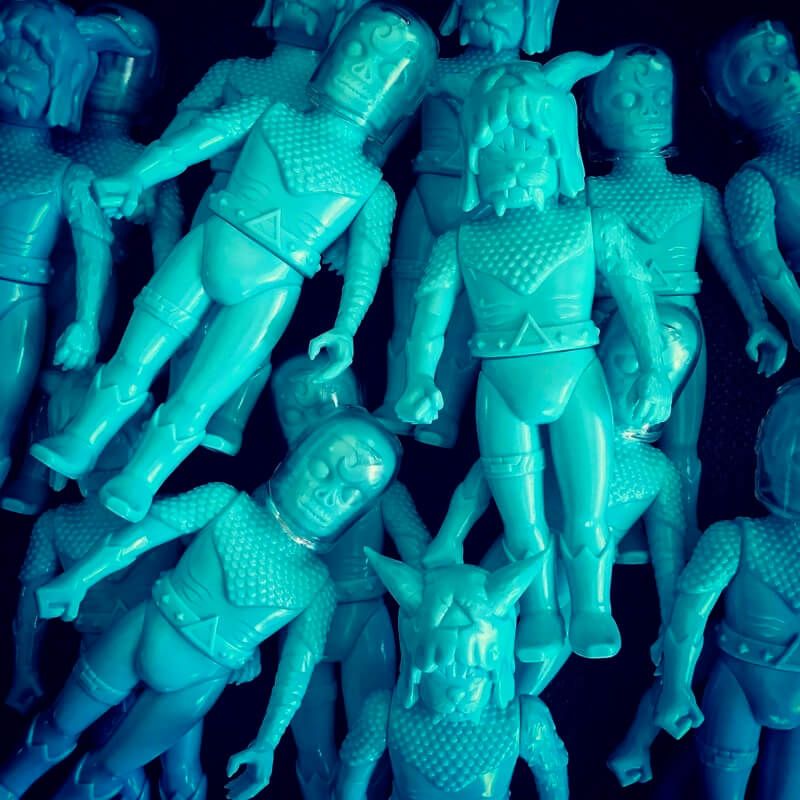 "Komorebi hails from Triton one of Neptune's many moons. While being trained for time travel he honed his skills of using his diamond firing gills to slice though any opponent. Although there is no plant life on Neptune he regains his powers only from sunlight that's filtered though foliage. This fact has always baffled him so he's in search of where his species originally called home.
Ango met Komorebi at the Academy on Triton. He has no background, that he remembers, at all and has decided to join Komorebi in his quest for his truth.
To be continued…"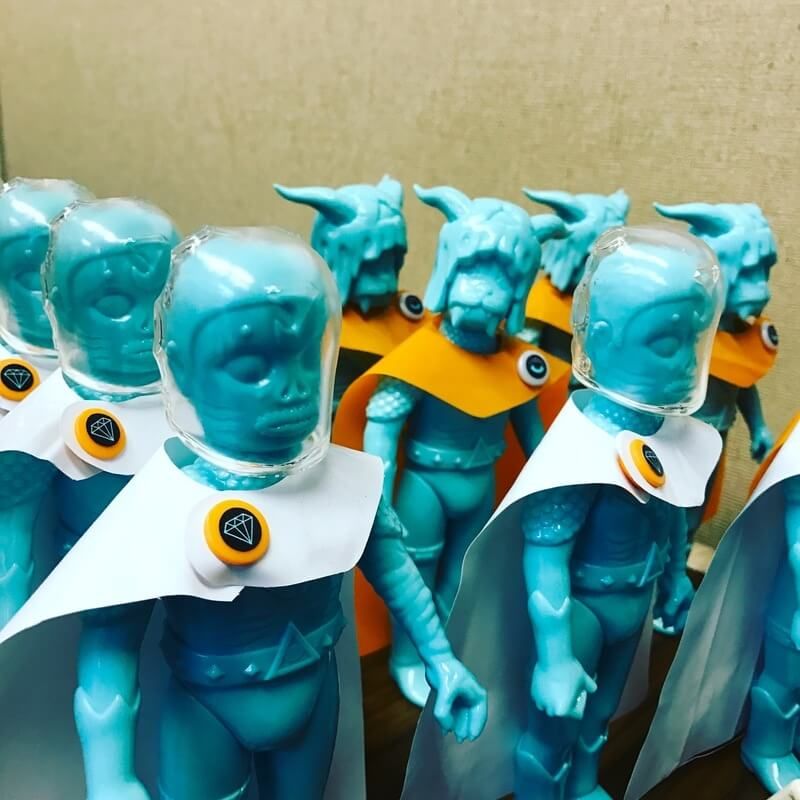 Interested parties must email [email protected] with "CAST A&K LOTTERY" in title.
The body of the email must include:
Full name
PAYPAL email adress
Physical shipping address
Figure of your choosing (Ango, Komorebi) or both.
They will set you back $100 + shipping. Entry period ends Saturday, April 15th at Noon Eastern Time, winners will be notified, invoiced on Monday, April 17th.
Follow Cop A Squat Toys on Facebook and Twitter.