We hear that Jenn & Tony Bot AKA The Bots are super excited to announce their first original Designer Toy at DCon this weekend, in partnership with Clutter Magazine. The Bots are releasing 'Bubbles'. Bubbles is a six-legged sheep, that will be a cute addition to any collection.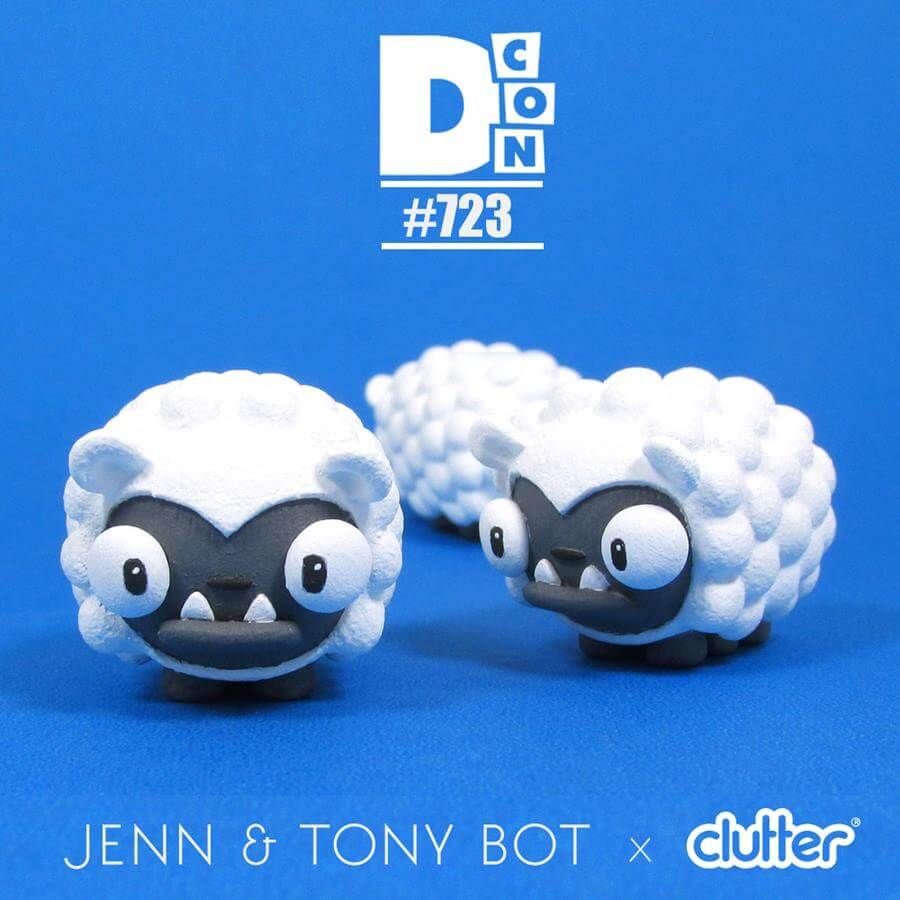 It's great to see The Bots getting some much deserved love. They both provide a whole lotta cuteness to the custom shows they're involved in. Bubbles has the exact cute look you'd expect from The Bots and we love it.
Bubbles stands at around 1 inch tall, priced at $25/£16. Debuting at the Broke Piggy booth (#723) this weekend at DesignerCon. Excited!!