Just in time for Independence Day NY's very own Buff Monter presents Bronze Liberty!
This is the first first bronze sculpture of the melty master. Almost a year in the works this sculpture expresses Buff Monster's optimism and reminds us of the highest ideals that we can aspire to.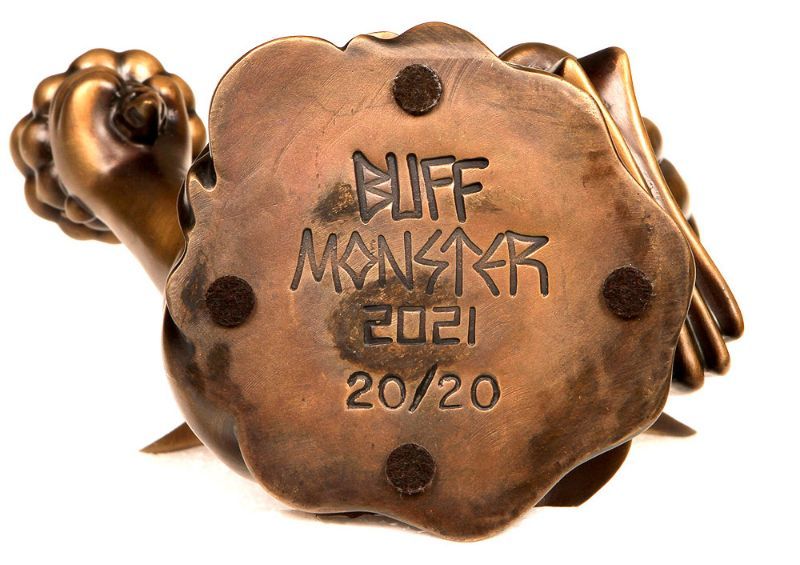 This bronze version takes the figure to a whole other level, referencing the iconic statue and Buff's undying love of heavy metal.
They're solid, they're heavy and there are only 20 of them. Each will come with a signed COA in a custom wood crate. And they're made in the USA.
Liberty (2021)
Edition of 20 (+ 2 A/Ps)
Bronze
10.5 x 6.5 x 4.5 inches (27 x 17 x 11 cm)
Signature stamped on underside
$3600 (+S/H)
Limit 1 per person/order/household.
Available Wednesday at 11am EST on StayMelty.com.
Stay Melty at staymelty.com, Instagram and Twitter.
Follow Buff Monster on: