Pigs really do fly! Well, to be exact Broke Piggy have flown some Uamou exclusives for collectors attending DesignerCon. Piggy Uamou's anyone? We are told they are meat free and contain nothing but cuteness. That's not all, Broke Piggy x Uamou has brought you guys Sogno too which is painted by the legendary Goto-san!
Piggy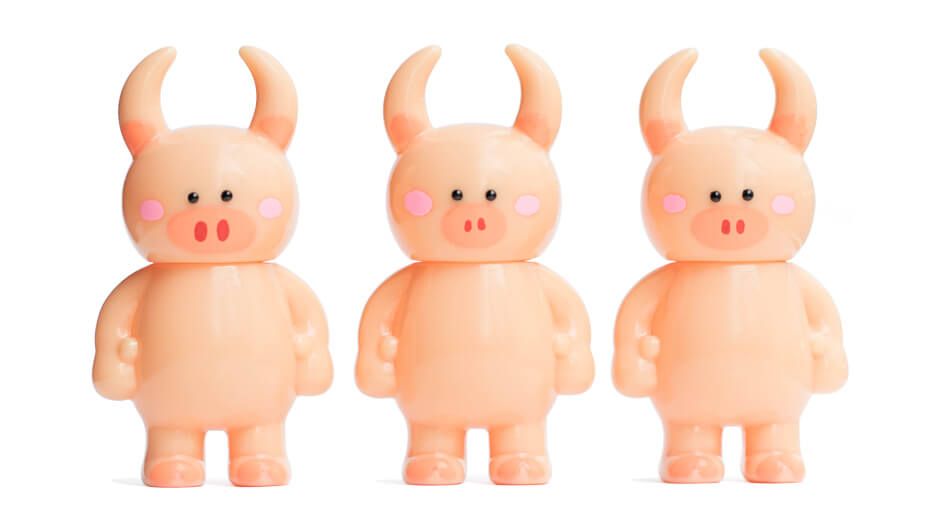 Sogno
Broke Piggy Booth #527 Piggy is priced at $30, and Sogno is $35. Edition of 20 each.
If you want to get your Designer Toy news first, you should look to download our new TTC Mobile App. Designer Toy news direct to your smartphone. No dealing with social media algorithms.
 http://uamou.com/ for further info.