Whilst Sheffield-based artist Mullet (AKA Jay Pee) was busy working on Lord of Glamis for The Toy Chronicle's Great British Myths & Legends Custom Munny Series, he also has rustled up some cool GID resin beasts that will go on sale on our booth at ToyConUK this weekend! They are titled 'BOGOFF' which stands for 'Buy One Get One Freak Free' (note: there is no freak to giveaway – although if you ask nicely you could take Mullet home with you). BOGOFF comes in two different colorways.  There are two of each colorway available, and will be priced at £35 each. They come with a hand-drawn card & bagged with an impressive header card!
First up is an actual Toy Chronicle exclusive! This Corrosive Cobalt GID is a crazy TTC blue colour. When it glows, it really glows!
[frame align="center"]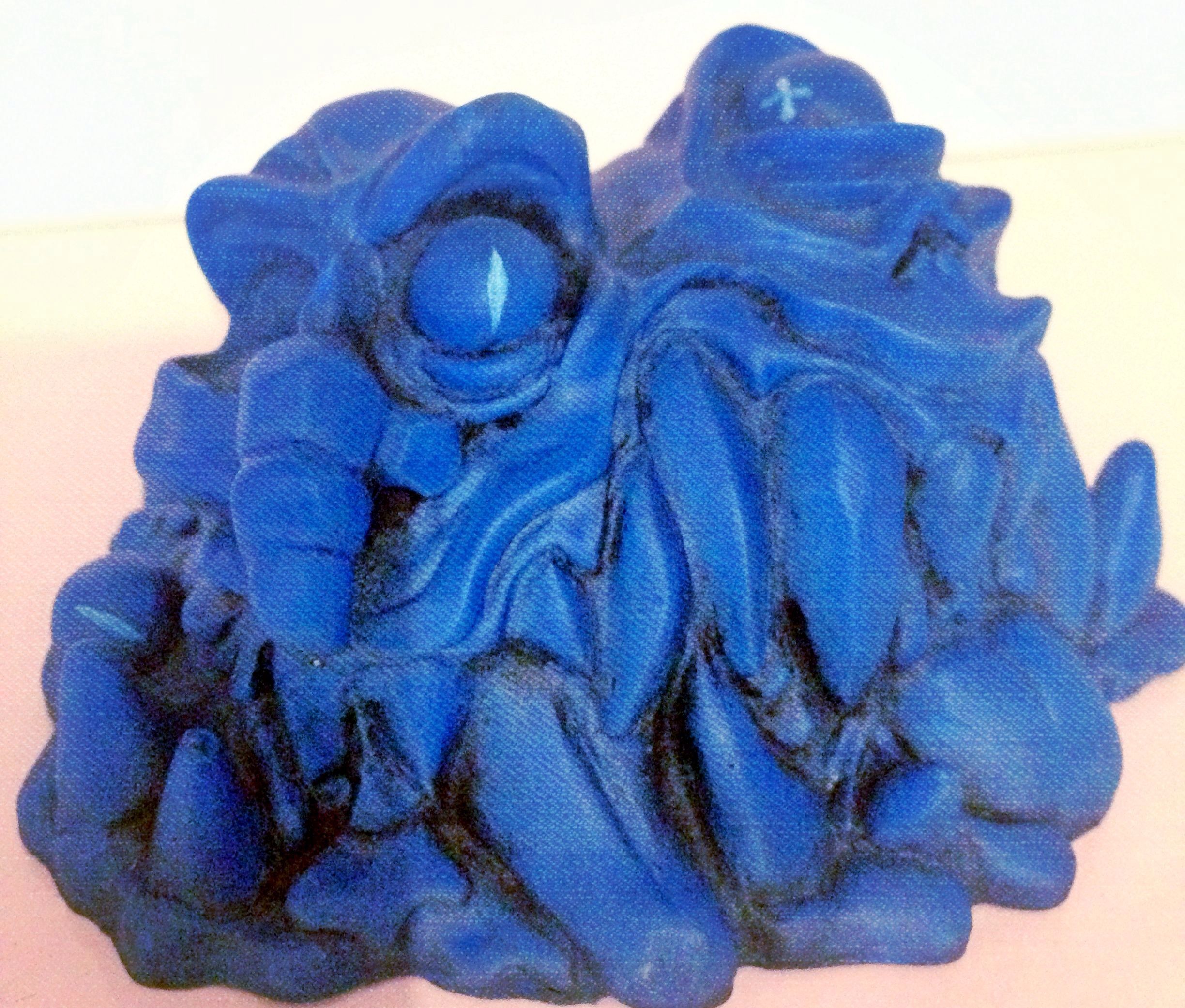 [/frame]
The second colorway is Gamma Green GID. Again glows like a lighthouse on the coast! Which you can see if you scroll down further.
[frame align="center"]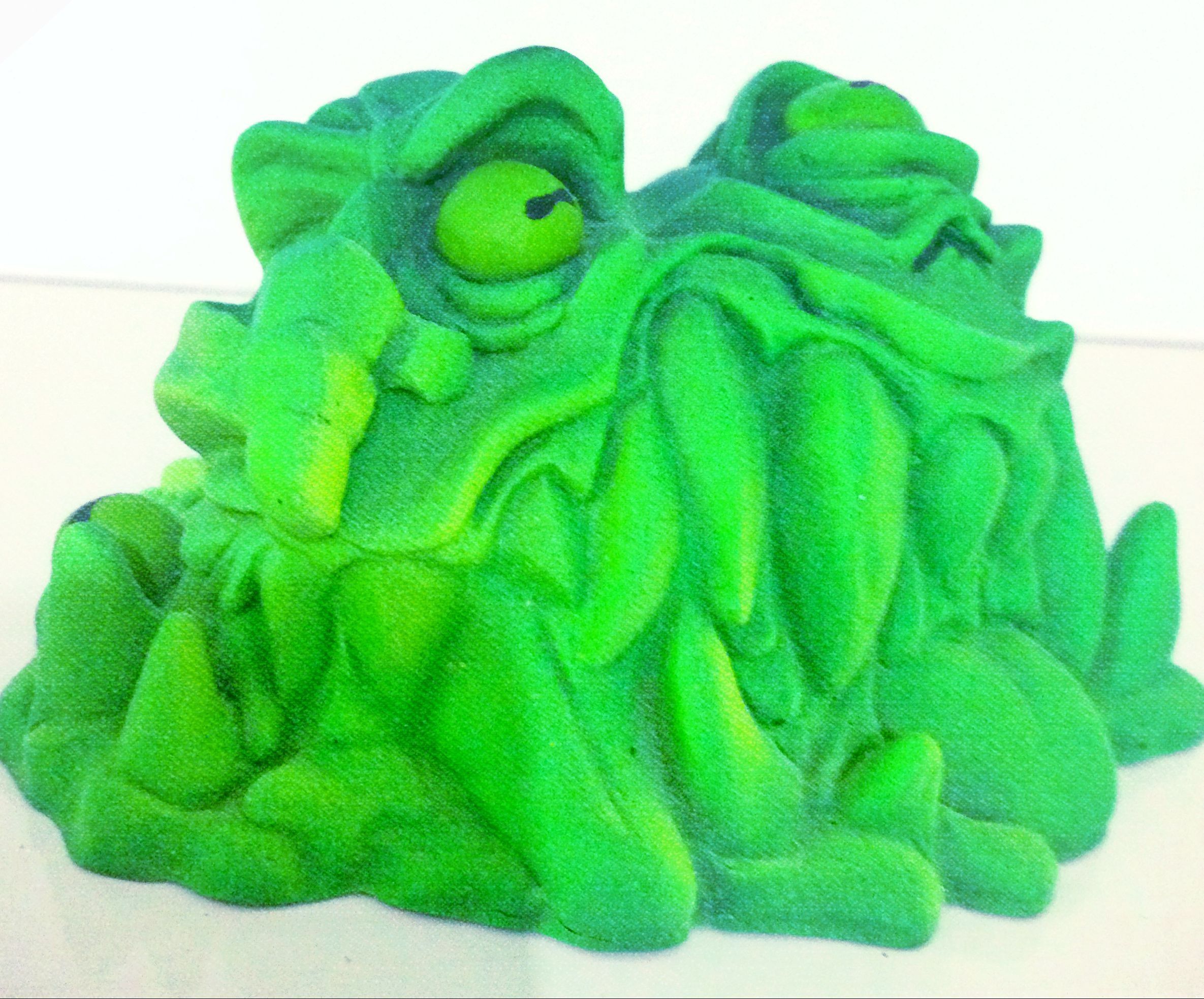 [/frame]
Glow in the Dark action shot…
[frame align="center"]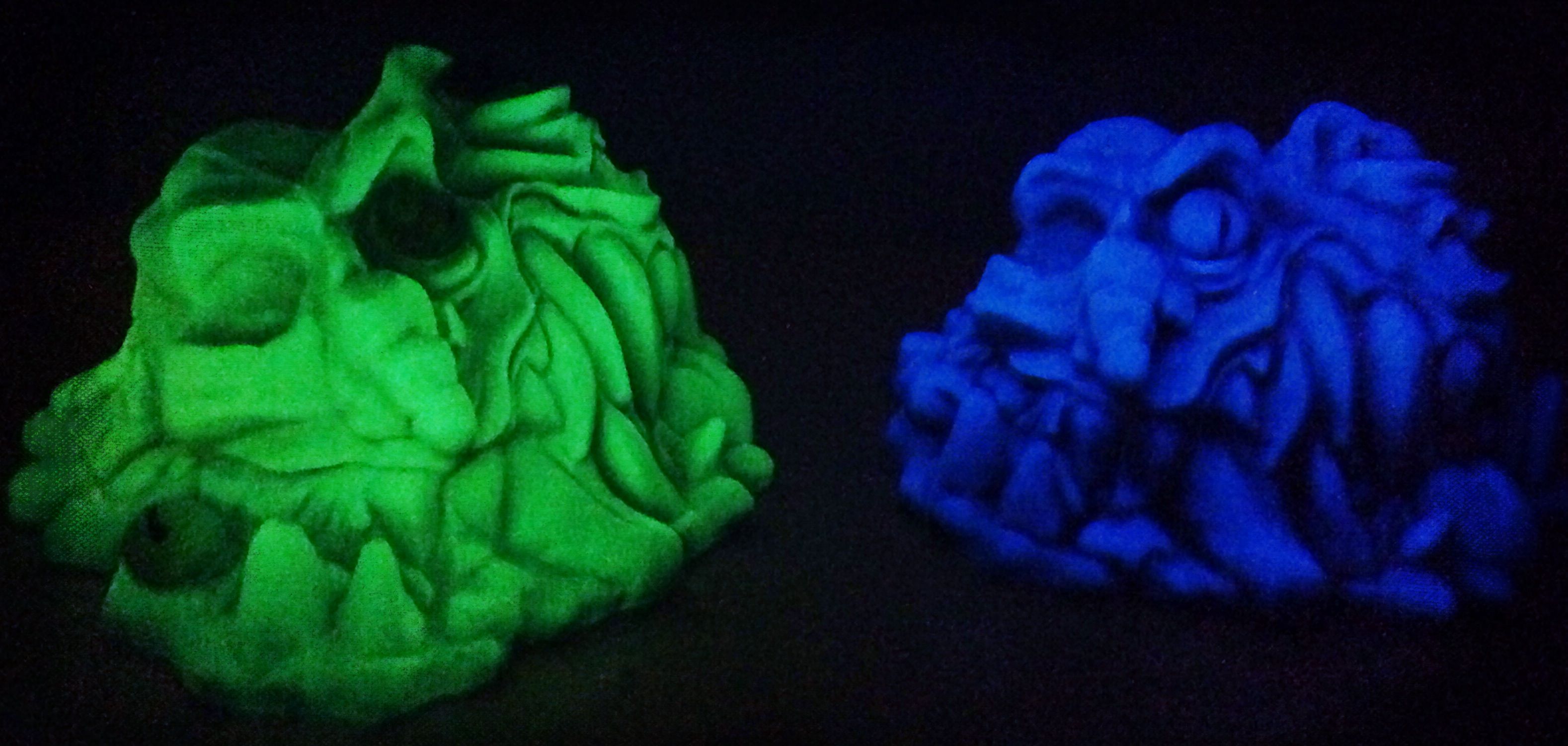 [/frame]