The wait is over! The force has awaken Luke Chueh and FLABSLAB to make a second run due to super high demands from Starwars bubble tea lovers…. well kinda. Anyway The first batch of the Bobas sold out in a flash back in November 2014. We've now FLABSLAB have done another small run of this 9.5″ resin sculpture.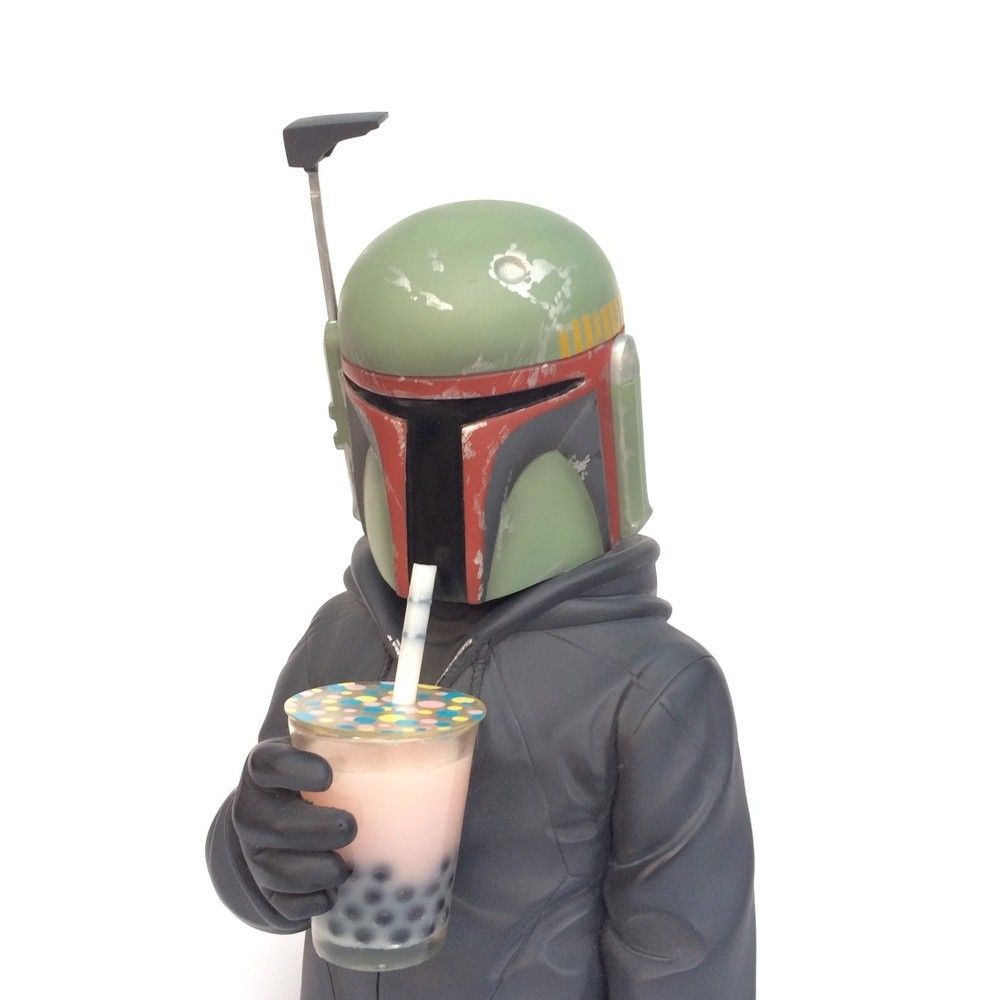 As with the first batch, the viewfinder is detachable to make for safe and easy shipping. Since they are hand made and painted, do expect minor imperfections or variations from piece to piece. This batch differs from the earlier one in that there's no silver weathering on the helmet.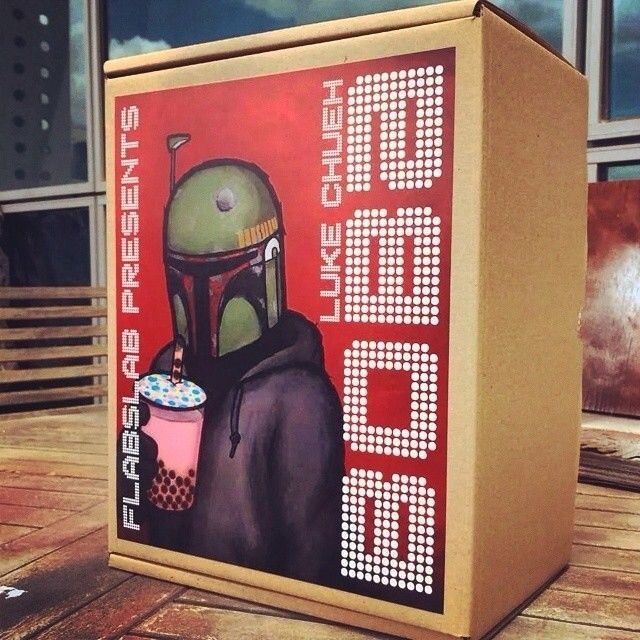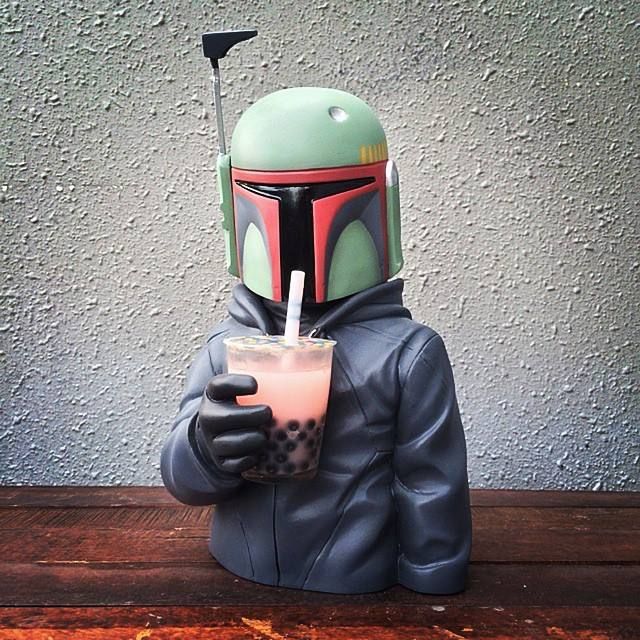 $300 USD around £199 for all Starwars bubble tea fans is a must. I am glad Luke Chueh and FLABSLAB made this come to life, very clever idea! With only a limited edition of 10 you better get that F5 key read.
If these tickle your fancy head over to http://www.flabslab.bigcartel.com/ release date Friday 17th April 2015  3PM  (BST) London time, yes thats in a few hours time.
You can also find them via http://www.flabslab.com/ Facebook, Instagram  and Twitter.