Steven Cartoccio of Concrete Jungle Studio, the creator of the epic Frankpool and MORE, is back with another stellar resin creation! With last years Epic Run The Jewels piece, Steven is back on the hip-hop game with this collaboration between Concrete Jungle and hip-hop legend Kool Keith called blue flowers.
[youtube_advanced url="https://www.youtube.com/watch?v=2NJHhQW-jdA" theme="light"]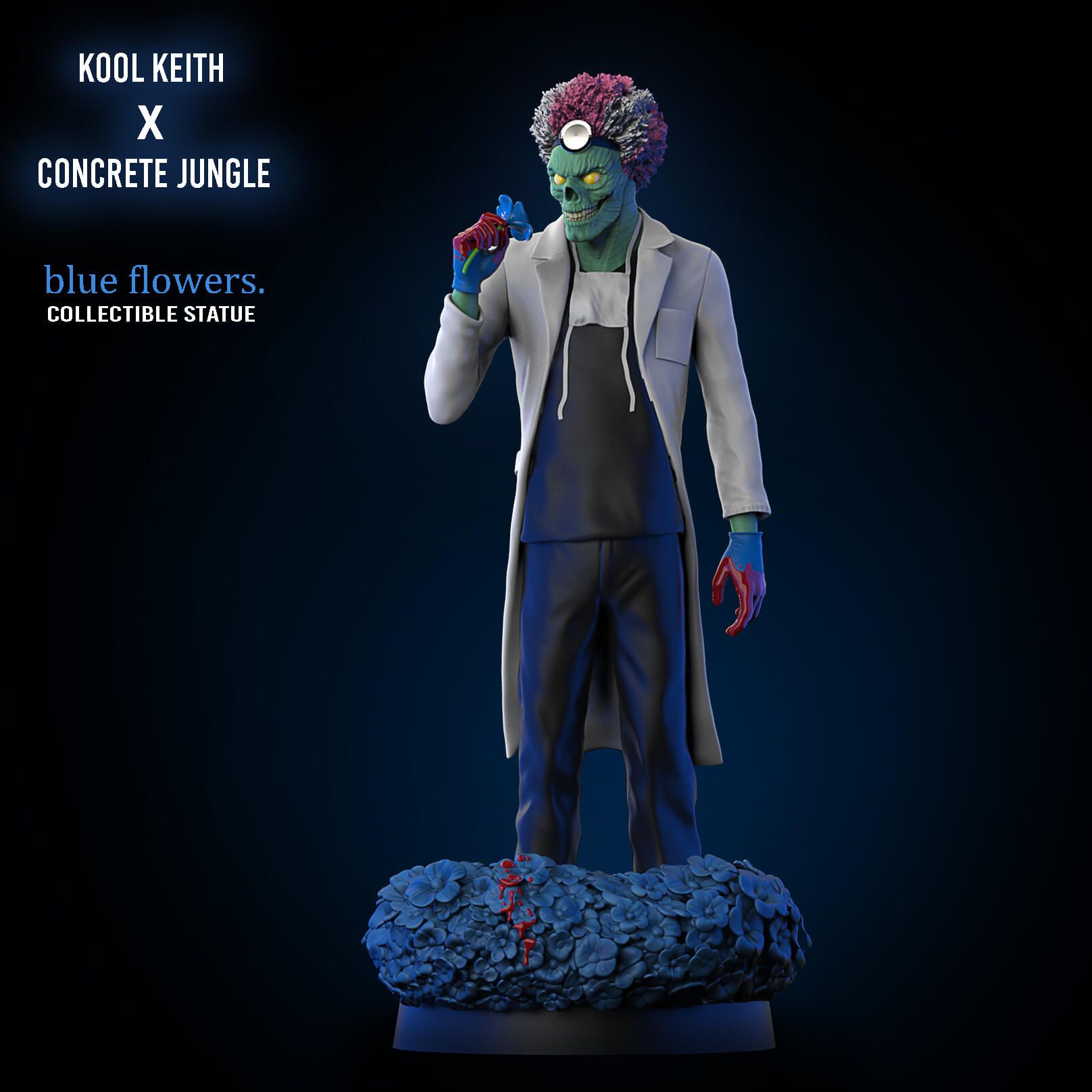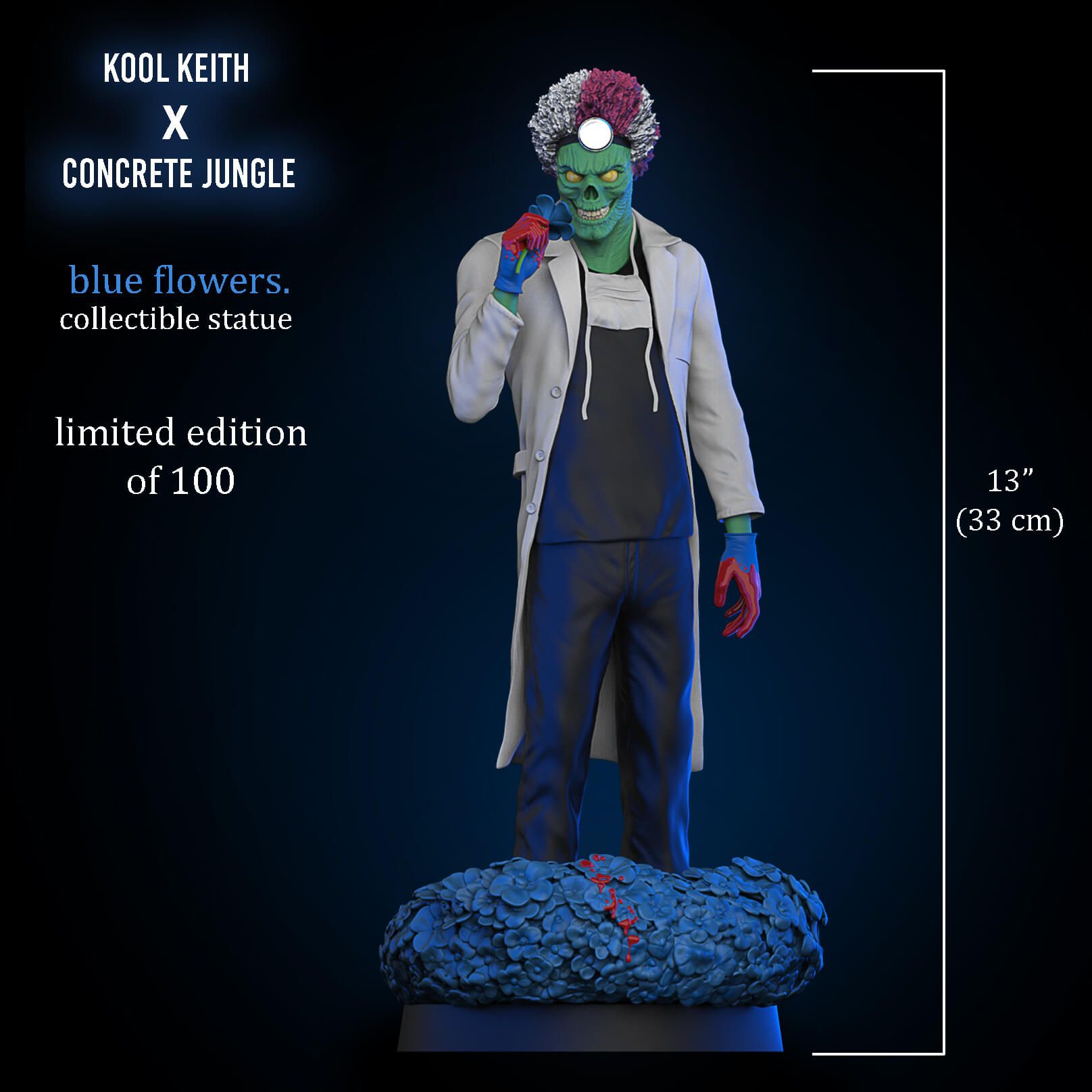 Steven is offering $25 off to anyone that purchases the blue flowers statue with any of my previous Concrete Jungle sculptures. Use code BLUEFLOWERS at checkout.
If collectors are in the New York City area, the prototype will be on display at the Dr. Octagon concert in Brooklyn on April 5th.
1:6 scale (13 inches tall) resin
limited edition of 100
$150
Worldwide shipping available
Expect more from the series of statues released with various hip-hop artists, more coming soon.